Pathology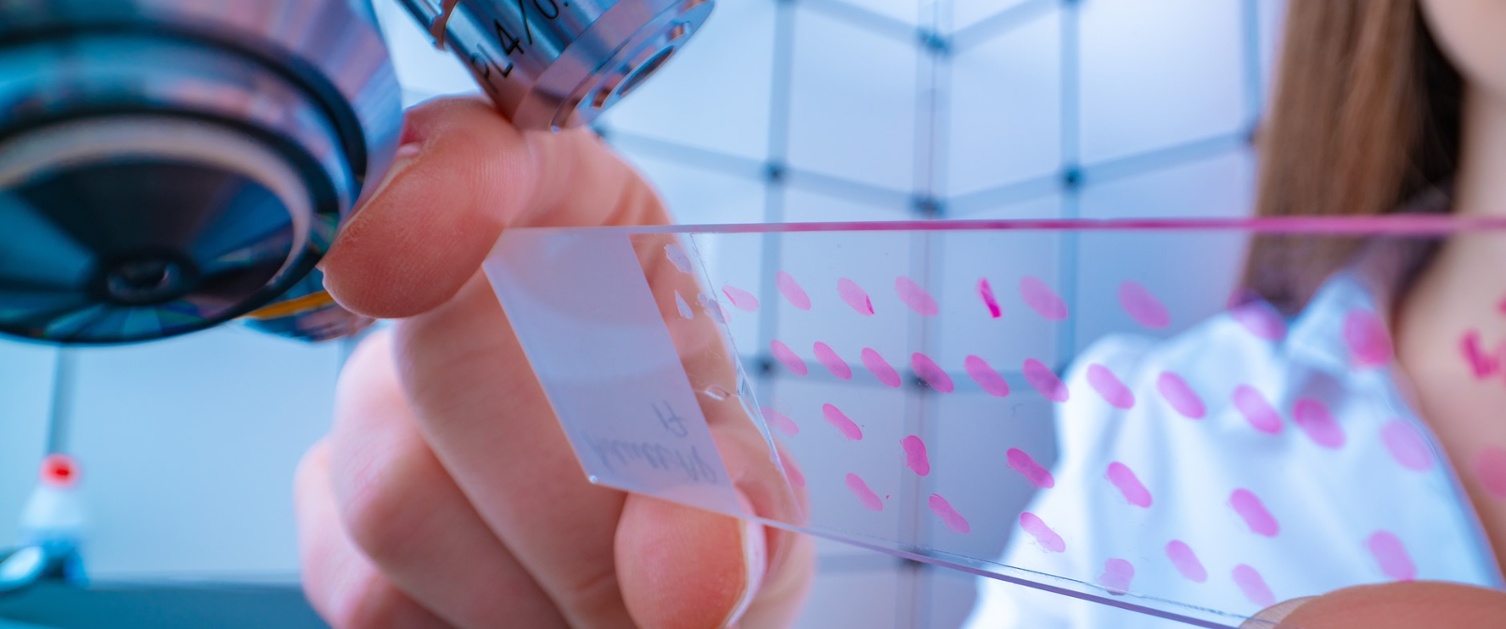 The Pathology School in Wales is currently responsible for Histopathology, Chemical Pathology and Diagnostic Neuropathology training programmes. Although without any current trainees we have recently had a Paediatric and Perinatal Pathology Programme in addition.

Training in Wales
The Histopathology Programme is currently available both in south and north Wales. Although managed by the same Training Programme Director (TPD), maintaining a similar structure and enabling shared and equal learning opportunities, they are distinct programmes with a Deputy TPD based in north Wales. In practice, this mean that trainees appointed to the south Wales programme will be based in University Hospital Wales (UHW), Cardiff with six month rotations to the Royal Gwent Hospital in Newport, Singleton and Morriston Hospitals in Swansea and the Royal Glamorgan Hospital in Llantrisant. Experience in Molecular Pathology, Neuropathology and Paediatric Pathology is gained at the UHW site. In contrast, the training in north Wales is based almost entirely within Glan Clwyd Hospital near Rhyl. In recognition of the difficulty in travelling between north Wales and Cardiff, specialist training has been organised in Liverpool.
A relatively small programme in comparison to others, we pride ourselves on maintaining an excellent balance between one-to-one teaching at the microscope, cut up bench and mortuary, group multi-header and group teaching. Trainees are consistently successful in passing both Part 1 and Part 2 Royal College of Pathologists (RCPath) examinations and the General Medical Council (GMC) Training Survey 2022 reported the Histopathology Programme to be an above outlier in the categories of Educational Governance, Local and Regional Teaching. In both north and south Wales, many trainees successfully complete the Certificate of Higher Autopsy Training and there is provision for higher training in gynaecological cytology.
The Wales Chemical Pathology/Metabolic Medicine programme is delivered in Cardiff and Vale University Health Board only. Trainees gain laboratory experience in one of the largest services in the UK across the breadth of clinical biochemistry including acute chemistry, endocrinology, trace elements, toxicology and new born screening. The laboratory has a full repertoire of routine and complex services to which trainees are exposed. Clinical training is also comprehensive and all aspects of the clinical curriculum are delivered locally. This includes experience in diabetes, lipids and cardiovascular risk- including apheresis and familial hypercholesterolaemia, nutrition, including the national parenteral nutrition and regional weight management services - one of the largest metabolic bone services in the UK and a growing inherited metabolic disease service.



Hear from our current trainees
"The relatively small number of trainees makes for a friendly and highly supportive training environment. Abundant learning opportunities are available, with exposure to a wide variety of specimens across the different training sites. Post mortems are carried out within hospital mortuaries and the training is of a high standard. Training flexibility, exam support and personal support are treated as a priority." Louise Osgood (Histopathology trainee representative)
"During histopathology training I became interested in virus-induced blood cancers and wished to pursue an academic career investigating these diseases.; an ambition supported through various 'out of programme' (OOP) activities. I undertook a 6 month 'out of programme experience' in molecular pathology, acquiring critical laboratory skills. I was later able to apply these skills via an 'out of programme research' period, culminating in a PhD in viral immunology. These OOPs allowed me to acquire the track record necessary to realise my aspirations. I now hold a position as academic consultant pathologist applying cutting edge techniques to understand carcinogenic viruses. " Matthew Pugh (Histopathology ST5)