Pathology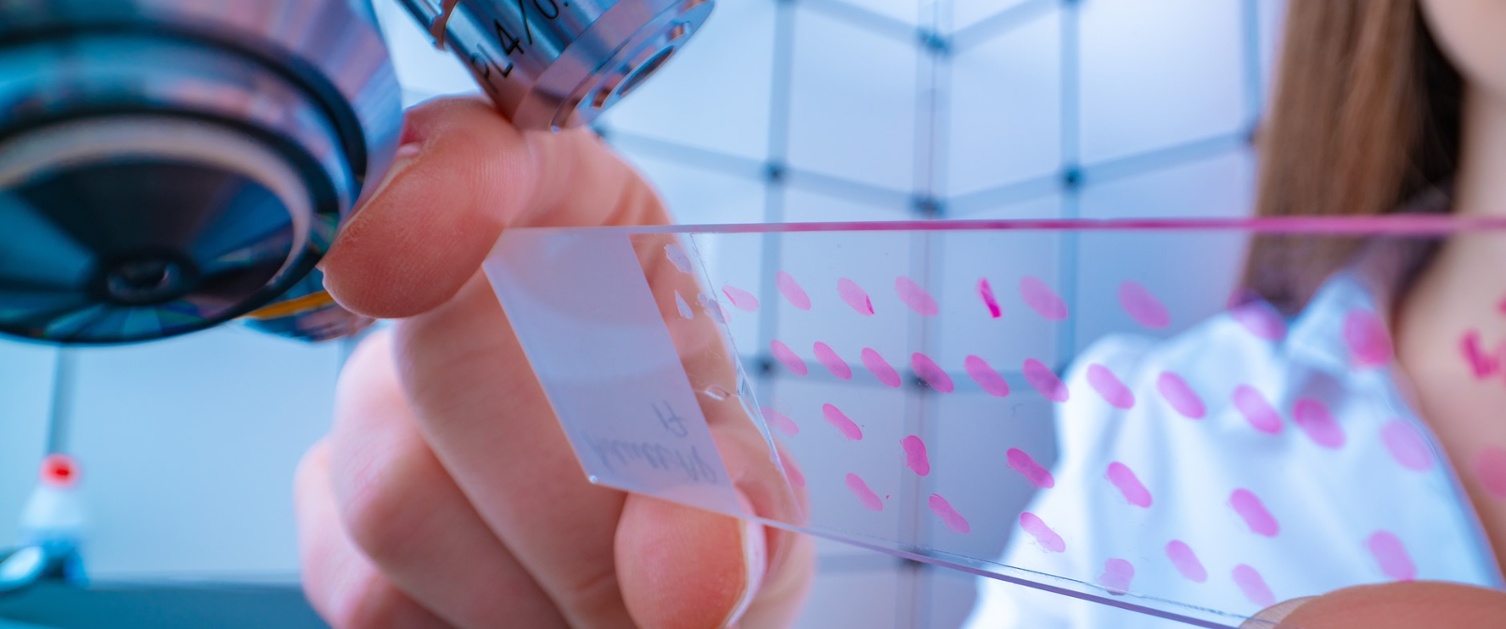 The Specialty Training School of Pathology has responsibility for the organisation and delivery of specialist training in histopathology (with sub-specialties of forensic pathology, paediatric pathology and neuropathology), medical microbiology/virology and medical biochemistry (including the sub-specialty of metabolic medicine) in Wales.
This is in accordance with the General Medical Council (GMC)-approved Royal College of Pathologists training curricula and standards set by the Dean for Postgraduate Medical and Dental Education in Wales.
Please note that Haematology is represented under the Specialty Training School for Medicine.
Chemical pathology
Chemical pathology (sometimes referred to as Medical Biochemistry or Clinical Biochemistry) is a fundamental diagnostic, prognostic and monitoring keystone of modern medicine, having developed as a specific laboratory based specialty within Pathology since World War II.
All physiological processes are dependent on biochemical reactions, and all disease processes will be dependent on or reflect changes within these reactions. The majority of biochemical tests within the normal hospital setting require samples of body fluids or cells which are then subject to analysis. Due to the reductive nature of biochemistry within disease processes the repertoire of tests far exceeds any other Pathology specialty.
As well as providing laboratory based services, Chemical Pathologists are increasingly engaged in direct clinical care of highly specialised services which include lipidology & cardiovascular risk, diabetes, nutrition and obesity, inherited metabolic disease, metabolic bone and renal stone diseases. Since 2003, these roles have been formally recognised through the development of sub-specialisation training in Metabolic Medicine, which identifies the expanding clinical need for these services. Trainees wishing to include this subspecialist traing require two years of core medical training before entry to the specialty.
Notable achievements in Wales
Wales has an international reputation for research in the porphyrias and in complement biology.
Cardiff provides a UK-wide lab and clinical services for porphyria.
Based in Cardiff are the regional Toxicology services and the Lipid Unit which includes the largest LDL apheresis service in the UK.
A full metabolic Medicine Training Scheme is available in Wales which benefits from the new national service for Lysosomal storage disorders based in Cardiff.
Future of the chemical pathology
Services for genetic testing and cascade screening for familial hypercholesterolaemia have recently received funding in Wales along with the Lysosomal storage disease service. As a result the profile of the specialty is gaining ground and expansion of clinical and laboratory services is likely to continue as trainees are now qualifying with the dual Certificate of Completion of Training (CCT) in Chemical Pathology (RCPath) and Metabolic Medicine (RCP).
Histopathology
Histopathology is a speciality centred around making diagnoses and deriving prognostic information from the gross and microscopical examination of cytological samples, biopsies and resections from any organ of the body of living patients.
This is a clinical speciality, requiring skill in the interpretation and the communication of the appearances, diagnoses and prognostic indicators of a case. Communication skills are required for the production of written reports as well as for the presentation and discussion of cases at multidisciplinary meetings, with physicians, surgeons, oncologists, radiologists, specialist nurses, and all other members of the multidisciplinary teams.
Many histopathologists also perform autopsies, hospital and coronial, and may, from time to time, be required to present these cases either at hospital mortality meetings or in the coroner's court.
Within the training programmes, and as consultants, there are abundant opportunities for subspecialisation, and involvement in research and audit, leading to postgraduate degrees, presentations at national and international meetings and publications.
Notable achievements in Wales
Wales has national and international renowned expertise in areas such as industrial lung disease, gastrointestinal pathology and immunohistochemistry.
Cardiff is the base of the Wales Institute of Forensic Medicine and the All Wales Lymphoma Panel.
FRCPath Examination pass rates are good, higher than the UK average.
Future of the histopathology
Two recent appointments to Forensic Pathology training posts.
Introduction of subspecialist histopathology reporting in University Hospital of Wales, Cardiff.
Development of subspecialty training blocks e.g. Colorectal pathology at Llandough Hospital, Cardiff and Breast Pathology at Royal Glamorgan Hospital.
Useful links