NHS Wales careers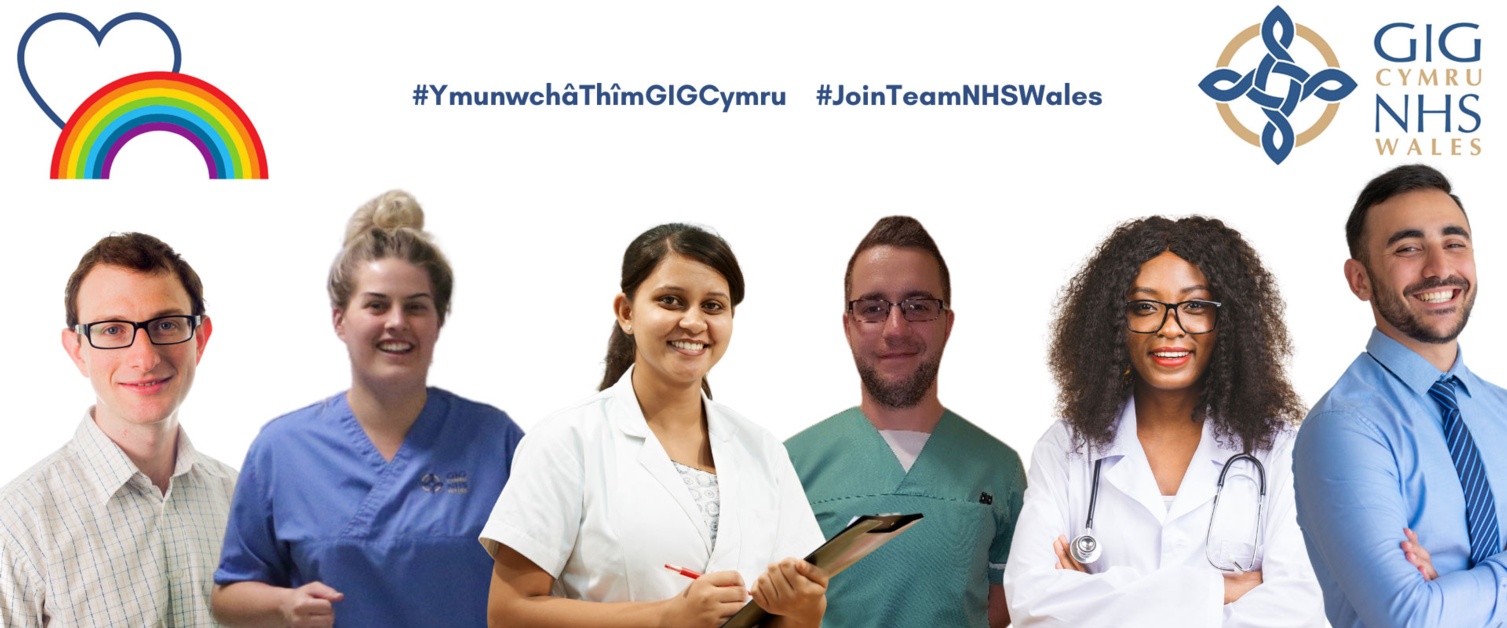 Welcome to our new look website
NHS Wales Careers is here to help you discover the wealth of CAREER and WORK opportunities available within the National Health Service.
NHS Wales Careers is part of Health Education and Improvement Wales (HEIW) and our aim is to support people at all stages of their career to discover more about the roles and opportunities that are available within the NHS.
With more than 350 roles on offer, NHS Wales is an exciting place to develop your career, whether you're 16 or 60. Want to become a paramedic, doctor, nurse, pharmacy technician or healthcare scientist, a radiographer, healthcare support worker, medical secretary, chef or perhaps a podiatrist. What about working in finance, IT or as a call handler in the Ambulance service, or you're not yet sure? Visit our Roles section to discover your future career.
Whether you're a student, looking for a career change or a parent, guardian or teacher supporting someone in making career decisions we've compiled information to support you with planning your NHS career. Visit our Your Health Career Advice section to find out more.
Contact us:
If you'd like to contact NHS Wales Careers please email us at: nhswalescareers@wales.nhs.uk and one of our dedicated team members will happily assist you with your enquiry.
Don't forget to check out our FAQs page as this may help to answer and questions you may have.
Keep up to date with our latest news by following us on: