North Wales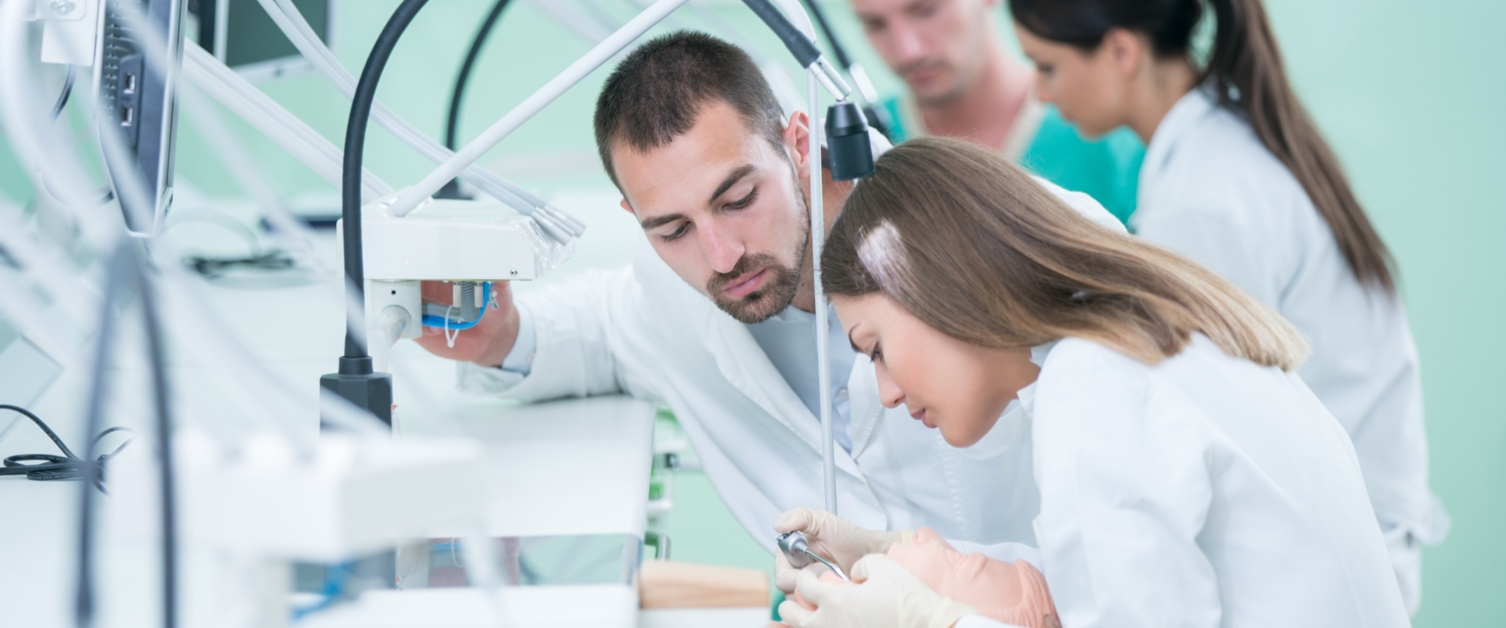 The North Wales Dental Foundation Year is a long established scheme with its own distinctive character. Established in 1989, it has proved very popular with trainees over the years and launched many successful careers.
North Wales is renowned for its attractive coastal scenery, mountain landscapes and historic sites. Ample opportunities exist for outdoor pursuits including climbing, walking, canoeing and sailing. The National Watersports Centre is at Plas Menai near Caernarfon and the National Mountaineering Centre, Plas y Brenin, is at Capel Curig. There are excellent transport links to Chester, Liverpool, Manchester and Dublin.
The scheme itself is based at Glan Clwyd Hospital, Bodelwyddan, near Rhyl on the main A55 trunk road into North Wales from Chester. The postgraduate centre has a reputation for friendliness and you will find a very supportive atmosphere from all the centre staff and hospital consultants.
The greatest asset of the scheme is the experience of the Educational Supervisors and their high quality practices. Our scheme offers opportunities in rural practices, from areas such as Anglesey in the North West, down to Newtown in Mid-Wales. Alternatively there are urban practices closer to Wrexham, Mold, and the border near Chester.
Most Educational Supervisors on this scheme have been welcoming young dentists to their practices for many years and their teams often include ex trainees (now looking much older!). Their professional teams are very experienced in ensuring your first year will be memorable, safe and enjoyable. Within all the training practices you will be encouraged to provide the highest standard of dental care. There are opportunities to attend further courses organised by the Deanery in North Wales and to attend Consultant clinics where appropriate.
The Day Release Course at Glan Clwyd Hospital has excellent facilities with an extensive library, IT suite and a dedicated hands-on training room.
The Training Programme Director to the scheme Adrian Thorp, qualified from Liverpool University in 1999 and then continued within the hospital setting initially full time but then part time as an Associate Specialist in Oral and Maxillofacial Surgery after deciding to purchase a seven-surgery practice within North Wales. Adrian completed his M Surg Dent which led onto the Oral Surgery Specialist List in 2009. In 2016 he completed his Faculty Dental Surgery (FDS), royal college of surgeons (RCS) Ed, with an avid interest of the Law within Dentistry and Oral Surgery he completed a Law Degree in 2017, and is now involved heavily with medico-legal reporting. Adrian is currently undertaking a Post Graduate Certificate in Medical Education and examines for the RCS Eng in the Diploma in Oral Surgery and Membership of the Joint Dental Faculties (MJDF).
The Day Release Programme itself is very varied with small group teaching, hands –on sessions. You will be encouraged to consider our second year training scheme (Dental Core Training ((DCT))1), which also runs from the same centre.
If you are interested, enthusiastic, with a desire to continue your training in a fully supportive and friendly educational environment, situated in an area with a range of amenities and opportunities we would be delighted to meet you.
Watch the below video to see a previous trainee on the North Wales scheme discuss their experience.
Contact: