Cardiff and Barry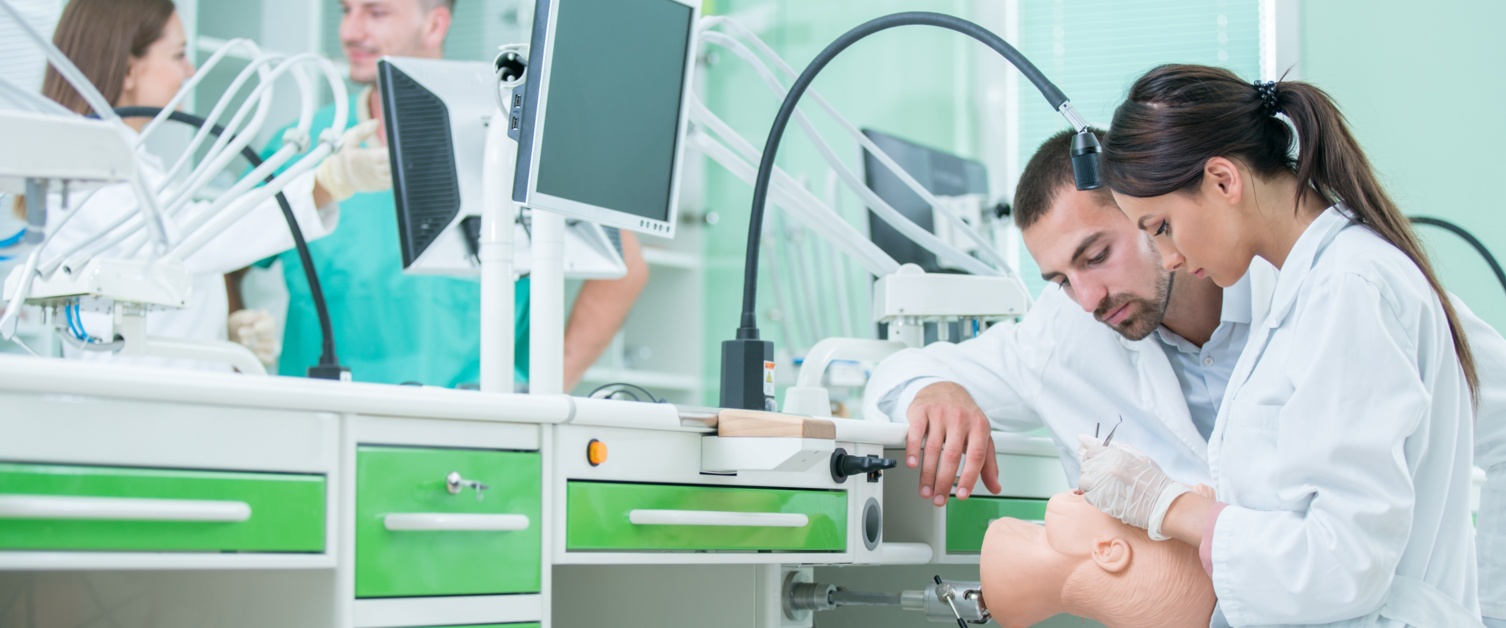 The Study Day centre for Cardiff and Barry Scheme is based in the Postgraduate Centre at Llandough Hospital, which is situated approximately 4 miles from Cardiff city centre, the capital city of Wales.
The Dental Postgraduate Centre is situated within the Academic Building of Llandough Hospital which has easy access and plenty of parking on site. The Centre has excellent facilities, including dental units for hands-on training, full-equipped lecture and seminar rooms, IT facilities and library. There are canteen and restaurant facilities within the hospital complex.
The Training Programme Director Richard Jones has worked in General Dental practice since 1994, being part of the first compulsory Vocational Training cohort. He has been a Partner in practice for over 20 years having also worked in Morriston Hospitals Restortaive department from 1995 to 2003 as a clinical assistant. His dental practice has been heavily involved with contact reform. Currently he also works for two Health Boards as a Primary Care Dental Practice Advisor and is a Dental Tutor with Health Education and Improvement Wales. He will provide you with support to practice safely within your own competence levels.
Mae'r rhan fwyaf o'r Practisiau Hyfforddiant Sylfaenol wedi eu lleoli yng Nghaerdydd a'r cyffiniau. Mae Caerdydd yn cynnig amrywiaeth eang o gyfleoedd o ran chwaraeon rhyngwladol a diwylliant ac mae'n ddinas fywiog a hardd sy'n cynnig rhywbeth i bawb. O gyffro bywyd cyffrous dinas i heddwch a llonyddwch yr arfordir a chefn gwlad, mae Parc Cenedlaethol deniadol Bannau Brycheiniog o fewn pellter cyfleus. Caerdydd yw cartref Stadiwm y Mileniwm a llawer o adeiladau deddfwriaethol. Mae'n ddinas sy'n meddu ar dreftadaeth ac uchelgais ac mae ganddi gysylltiadau ffyrdd, rheilffyrdd a meysydd awyr rhagorol. Mae llawer o hyfforddeion, ar ôl cwblhau eu blwyddyn hyfforddi, yn hapus i setlo yn yr ardal.
The majority of the Foundation Training Practices are based in or around Cardiff. Cardiff boasts a wide range of cultural and international sporting opportunities and is a lively, elegant city catering for all tastes. From the excitement of a vibrant city life to the peace and tranquillity of the nearby coast and countryside, the attractive Brecon Beacons National Park is conveniently close. Cardiff is the home to the Millennium Stadium and many legislative buildings. It is a city with both heritage and ambition and benefits from excellent road, rail and airport links. Many trainees upon completion of their training year are happy to settle within the area.
Contact: