Dental foundation training Welsh enhanced recruitment offer (DFT WERO)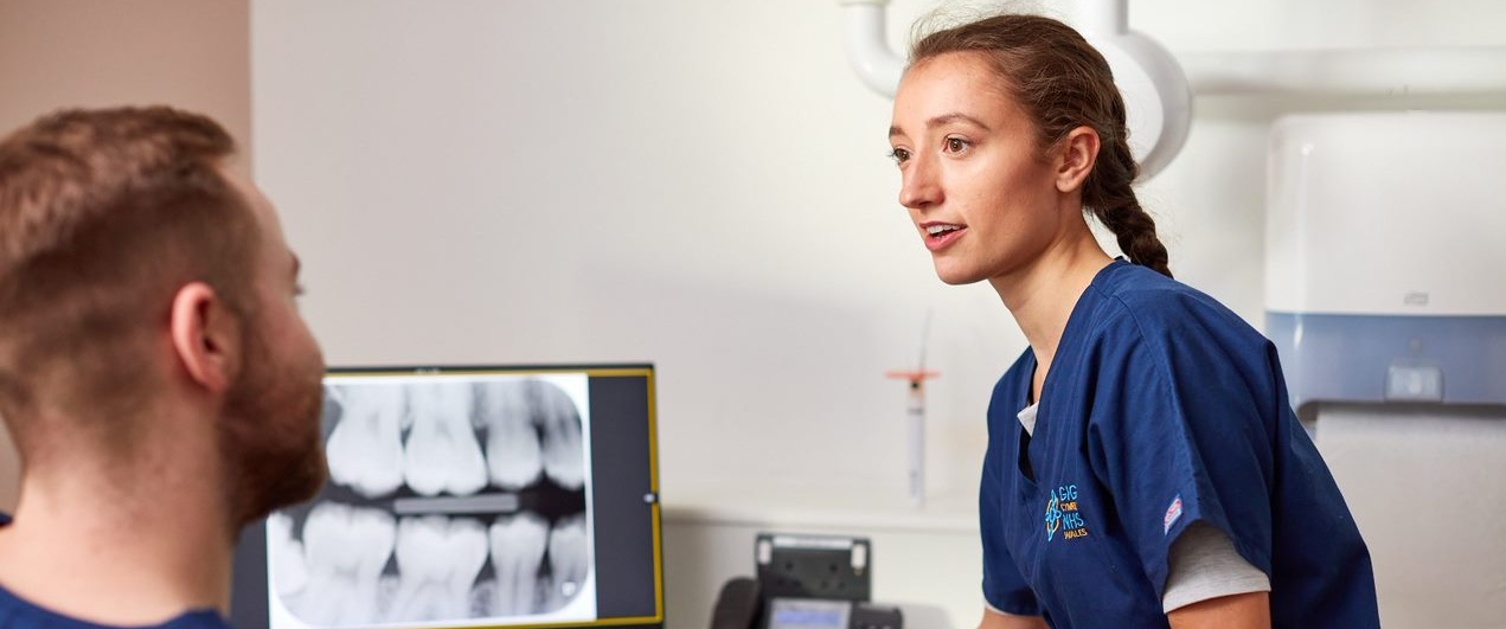 Complete your dental foundation training (DFT) year with enhanced financial, academic and wellbeing support.
DFT WERO is a new local recruitment initiative. We are offering an enhanced support package for trainees who complete dental foundation training (DFT) in specific rural dental practices in West, North and Central Wales.
The benefits of WERO
Opportunity to study in a high quality DFT programme in rural Wales
£5000+ rural living grant to help with living costs
Outstanding weekly study day programme covering core and frequently requested topics, rated highly by previous trainees
MFDS Part 1 exam fees paid by HEIW (the cost of one sitting will be refunded once passed)
£600 study budget available to be used towards MFDS exam preparation or similar
Free access to high quality training materials and facilities
Quality Improvement (QI) training provided, and support to run and publish your own QI projects
Enhanced pastoral and wellbeing support via your Training Programme Director and HEIW's Professional Support Unit (PSU)
Know where you have a place for DFT in April, three months before offers come out via the National Recruitment system
Live in the beautiful Welsh countryside with excellent access to outdoor pursuits.
Who can apply for WERO?
To apply, you must have graduated or be expected to graduate from a UK Dental School by the start of the post in September 2023.
In addition, you must meet the person specification for dental foundation training national recruitment process 2022-23.
You also must not have previously completed DFT or the precursor VT.
As this scheme aims to enhance recruitment to the Welsh workforce, you must have a pre-existing link to Wales. For example, be Welsh domiciled, speak Welsh, or have previously lived or studied in Wales. If you don't fit with any of these criteria, but you have family or other strong links to Wales, you may be considered on a case-by-case basis.
Why was WERO created?
Some dental practices in rural parts of Wales may not be a trainee's first preference when choosing a region to work in, despite having excellent quality of training and very positive reviews from past trainees.
In order to incentivise these posts, Health Education and Improvement Wales (HEIW) have launched a new initiative called WERO (Welsh Enhanced Recruitment Offer for Dentistry).
The full support package is listed below and includes enhanced training opportunities and a one-off rural living grant to reflect the cost of relocating to a new area and also maintain existing social contacts. We hope that this will have the added benefit of showing trainees a wonderful new area of the country they may not have previously considered working in.
Local recruitment intake for 2023/24
Round 1
Round 2
FAQs
In January 2023, we delivered a presentation about the WERO scheme to Cardiff Dental School. Below is a recording of the presentation: