On the job training, including apprenticeships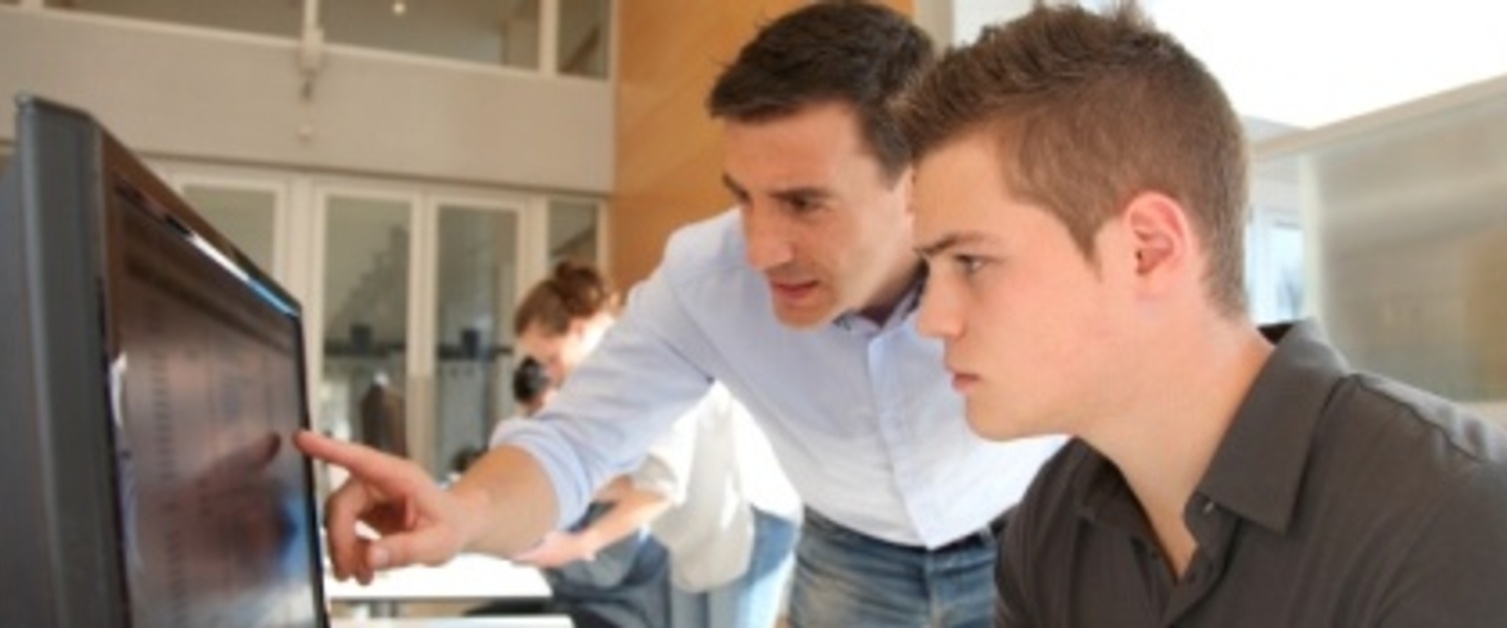 Work Based Training
Work based training will give you the opportunity to learn new skills "on the job" and work towards a recognised qualification whilst at work.
You will earn as you learn. Some part time study is required but a large component of the training is completed at work. For some roles within NHS Wales this training can be achieved by undertaking an apprenticeship.
What is an apprenticeship?
An apprenticeship is a form of work based learning where you will gain a qualification relevant to your role.
To achieve the required qualifications you will learn in the workplace and gain the practical skills required; you may go on day or block release to a training centre or college to gain the knowledge required for the role. Together the skills and knowledge components make up the competence requirements required for the specific role.
Is an apprenticeship the right career route for me?
Apprenticeships offer structured training with an employer and lead to nationally recognised qualifications in specific roles. They can provide a route into a range of different roles within NHS Wales; e.g. chefs, clinical support workers, finance assistants, I.T. support.
Apprenticeships are open to anyone from the age of 16, although most apprenticeship positions in NHS Wales are from the age of 18.
Apprenticeships can take anything from one to four years to complete depending on the type of role and level of apprenticeship.
Apprenticeships in NHS Wales are currently available the following levels:
Foundation apprenticeships - work-based learning at level 2

Modern Apprenticeship - work-based learning at level 3

Higher apprenticeships - work-based learning usually at level 4
What do apprentices do?
Apprentices work alongside a buddy or mentor in a work setting being trained for a specific role.
Where do apprentices work?
Apprentices may work in most areas of the NHS, examples include: clinical areas such as wards, estates and facilities departments as mechanical or electrical engineers, I.T. departments, offices as admin assistants.
What hours do apprentices work?
Most apprentices work full-time, usually 37.5 hours per week. The NHS is a seven day a week, 24 hour a day service so there may be a requirement to work specific shift patterns. This requirement will reflect the role being undertaken but any day release required by the apprenticeship programme is paid working time.
How do I apply for a job/apprenticeship in NHS Wales?
Vacancies and apprenticeships for NHS Wales are advertised on NHS Jobs.
You can also find NHS Wales apprenticeships on the Careers Wales website.