Leadership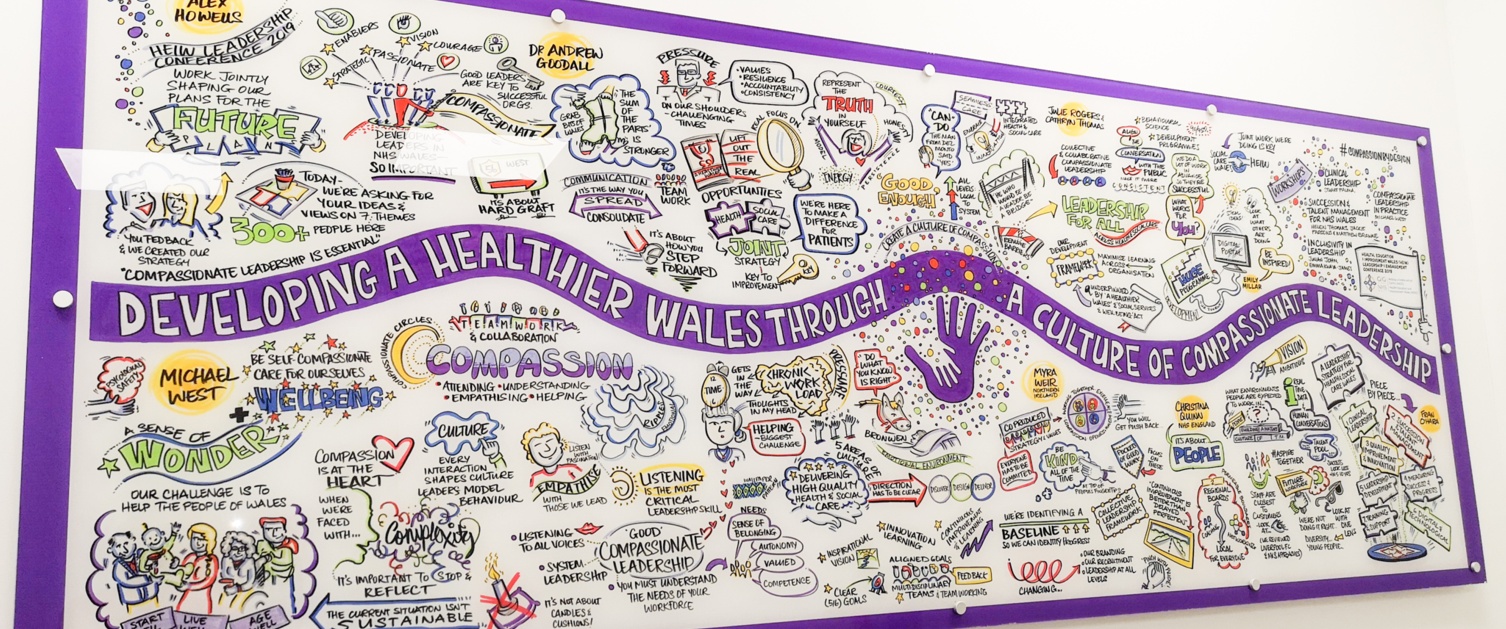 The role of leadership in contributing to the success of A Healthier Wales cannot be over emphasised. It requires leaders who will ensure a culture of wellbeing, continuous improvement, openness and psychological safety flourishes within our workforce and organisations.
HEIW has a leading role in the delivery of the leadership agenda on a once for Wales basis and in line with the ambition to transform the healthcare workforce in Wales.
The HEIW Annual Plan 2019 – 20 sets out initial projects to push forward the leadership agenda.
In line with the Workforce Strategy for Health and Social Care develop a leadership strategy for health and social care in Wales, in partnership with Social Care Wales and Academi Wales
Implement a succession planning and talent management framework for NHS Wales
Map leadership and management resources and identify priority programmes for health and care
Implement a digital leadership portal and alumni network(s)
---
New Leadership Portal 'Gwella' now available for all NHS Wales staff
The 'Gwella' the leadership portal for all NHS Wales staff has been launched today. The bi-lingual digital resource is available through any mobile device and provides access to a wide range of compassionate leadership and management resources curated from The King's Fund, Open University and colleagues across the other UK nations.
The Gwella Leadership portal is free to access.
Background
HEIW has secured agreement from Welsh Government and NHS Wales to embed a collective and compassionate approach into the development of the leadership strategy for Wales and associated projects. This approach, developed by Professor Michael West , Kings Fund, is already providing the foundations for leadership development in health and care across other parts of the UK and Ireland. Social Care Wales are supportive of a compassionate and collective leadership approach for the development of a leadership strategy for health and care.
---
What is compassionate and collective leadership?
Compassionate leadership at its simplest requires leaders to:
Attend – give time and listen with fascination
Understand – find out what and why
Empathise – care about the other person
Help – support / take appropriate action
Collective leadership requires a focus on teams, systems and inclusivity, and is underpinned by compassion and quality improvement.
Together, compassionate and collective leadership approaches know no boundaries and are relevant to all leaders regardless of professional background.
Feedback from the engagement stage of developing the national health and social care workforce strategy shows there is an appetite for a compassionate and collective leadership approach in Wales. Plus, a culture of inclusivity, psychological safety and prioritising the health and wellbeing of the workforce.
Above all, there is clear evidence of the link between these approaches, the focus on workforce wellbeing and the quality of patient care.
---
Highlights of progress to date
---
Upcoming events
December 2019
16th Dec - Leadership Steering Group
19th Dec - Leadership event at Swansea Bay UHB with Professor Michael West (AM)
19th Dec - Live Q & A webinar with Professor Michael West (PM)
5th Dec - AHP Leadership event, Swansea Bay UHB
January 2020
28th Jan – HEIW review of leadership crowd sourcing engagement with Professor Michael West
February 2020
12th Feb – Swansea Bay Leadership Summit supported by Professor Michael West
20th Feb – HEIW Culture and Leadership workshop supported by NHS Improvement and NHS England
April 2020