Once for Wales 2020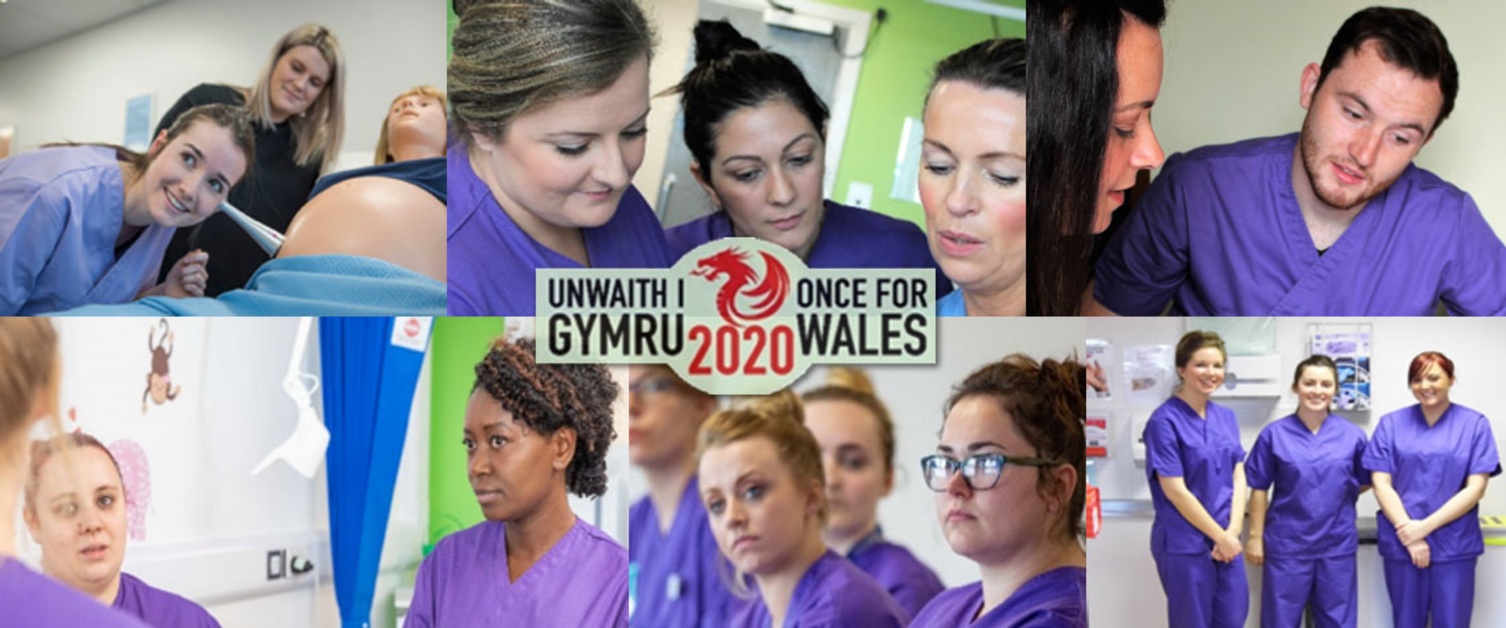 New standards for nursing and midwifery education
Registered nurses make an important contribution to the promotion of health, health protection and the prevention of ill health with future registrants leading care and driving initiatives to improve patient care outcomes.
New Future Nurse Standards of proficiency for registered nurses published by the UK Nursing and Midwifery Council in 2018, come into effect in Wales from September 2020. The Standards specify the knowledge, skills, attitudes, values and behaviours registered nurses must demonstrate in order to deliver safe, compassionate and effective person-centred care now and in the future.
In addition, Standards for student supervision and assessment set out expectations for the learning, support and supervision of students in the practice environment. It is vital that students have opportunities to learn from a range of people including service users and carers, registered and non-registered health and social care professionals, and student peers.
The All Wales Pre-Registration Nursing and Midwifery Group assisted by HEIW Programme Manager Education Wales, is leading on a 'Once for Wales 2020' national approach to implementation of the new NMC Standards. The Group includes representation from service users and carers, Approved Education Institutions, Health Boards/Trusts, Chief Nursing Office, RCN Wales and other key stakeholders.
The first cohort of students to embark on the new NMC pre-registration nursing proficiencies and post-registration prescribing programmes in Wales will commence September 2020. All Welsh university nursing programmes have now been approved following NMC approval events held during 2019/20. One university approval event has needed to reschedule due to the COVID-19 emergency, now planned for December 2020. Midwifery proficiencies were published in October 2019 and programme approvals will commence across Wales in 2021. NMC are continuing external engagement work on post registration standards including Specialist Community Public Health Nursing and Specialist Practitioner Qualification.
---
Implementing the new NMC Standards for Midwifery Education - Stakeholder events
---
HEIW Programme Manager Education Wales talks about the new NMC Standards for education:
Take a look here for discussion on student supervision and assessment arrangements and a walk through of the future nurse All Wales Practice Assessment document:
Access All Wales Documentation here: (*the following documents have been co-produced by a range of key stakeholders and will be utilised in Wales subject to NMC approval of programmes)
Useful links
Further information please contact: