The Allied Health Professionals need YOU!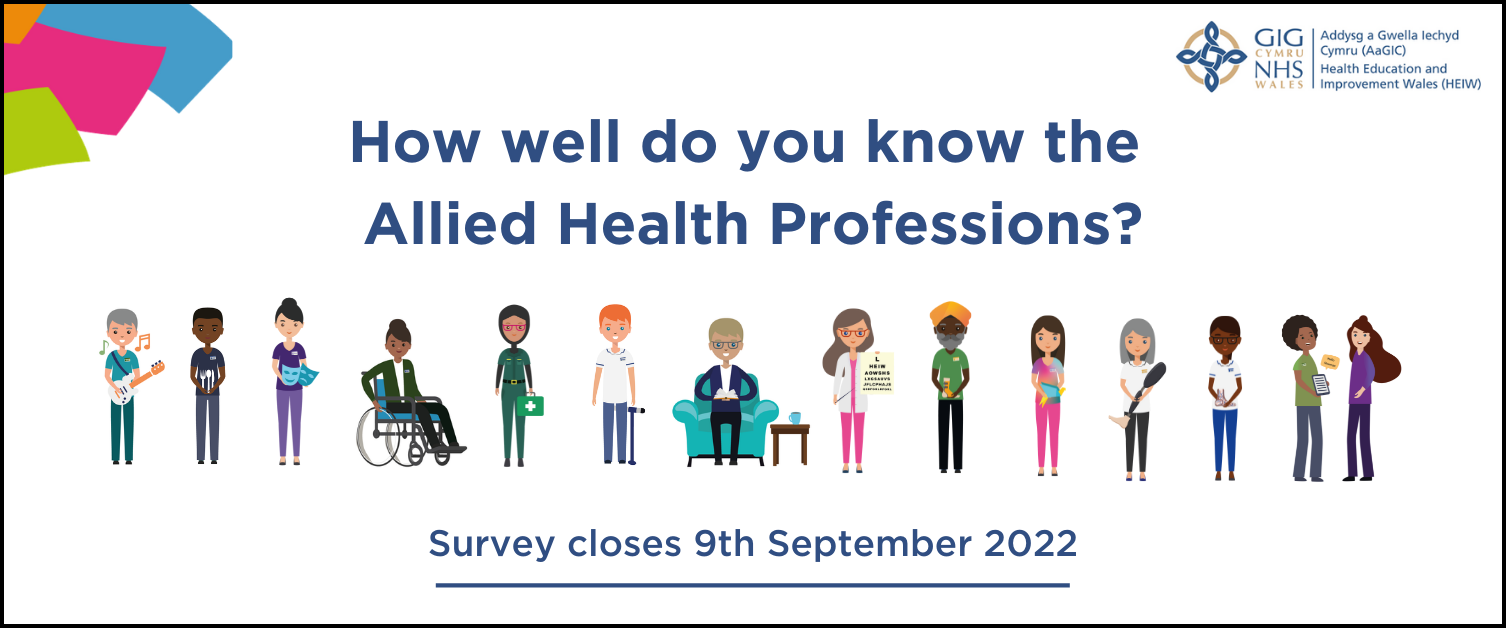 The Allied Health Professional team are currently undertaking a project to gather an understanding of awareness of the 13 Allied Health Professions in Wales. We understand there is a need to build relationships between the services to make individuals more aware of what services are provided and how you can tap into the resources of services provided by your colleagues to build the bridges between the services.
We want to gather basic information that will allow us to tailor our work so it can fit around your current understanding and your busy schedule. The survey will take on average around 7 minutes and is completed anonymously, which gives you the security to answer honestly.
We would value your opinion and expertise to help shape future engagement for health care professionals in Wales. Please can you complete and return the survey by Friday the 9th September. We would be very grateful for your participation.
Whether you're an AHP, collaborate with AHPs or just want to find out a bit more about AHPs we look forward to hearing from you https://forms.office.com/r/e7pS8k0Psi
To keep up to date with all AHP news and future work based on survey results sign up to the AHP mailing list here: https://forms.office.com/r/kxQXzPVkxp
Thank you in advance for your participation!