Surge in trainee scientist applications spells good news for future of Welsh healthcare system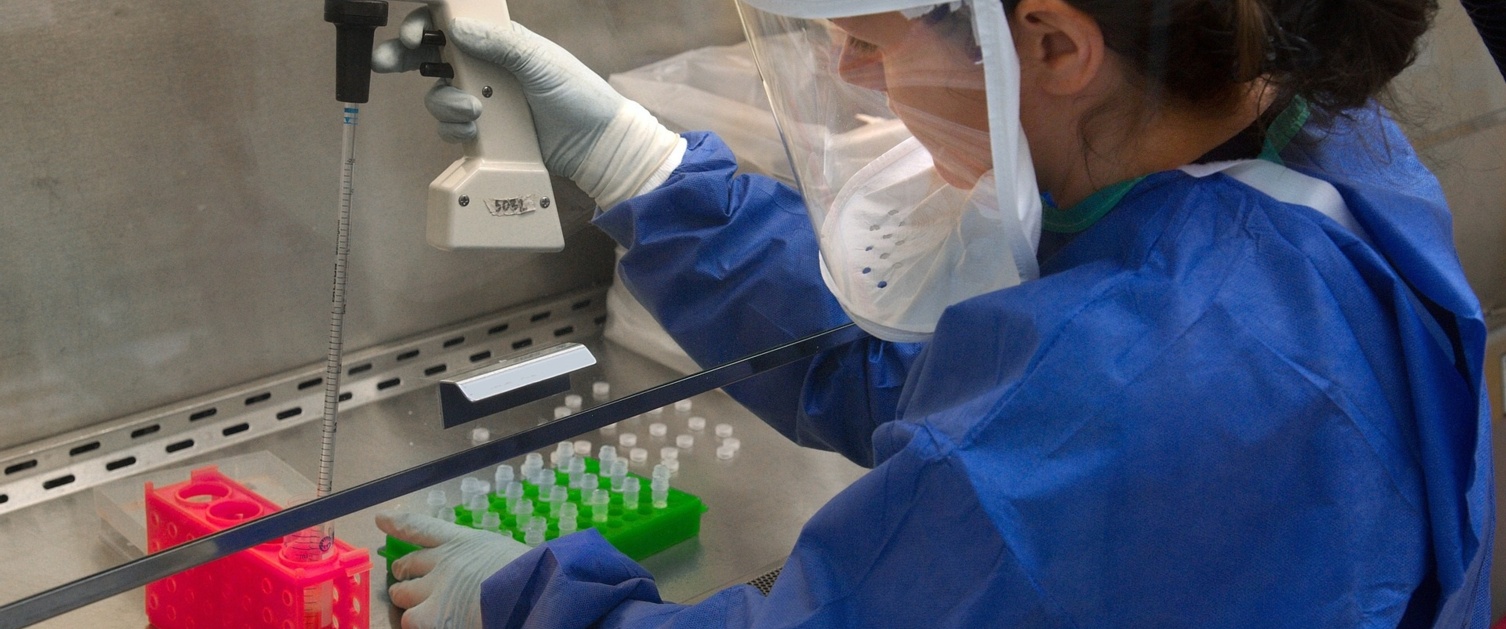 When Health Education and Improvement Wales (HEIW), the organisation responsible for educating and training the Welsh healthcare workforce, advertised earlier this year for people to apply for its Scientist Training Programme, it expected a positive response. Wales is, after all, regarded now as an increasingly attractive place for health professionals to train.
Yet even HEIW was taken by surprise when it received a remarkable 1208 applications from around the world for the 24 trainee clinical scientist positions available. That's almost five times the number that applied in 2017 when Wales first started recruiting for the Programme.
Trainee clinical scientists are the healthcare scientists of the future, contributing increasingly towards all aspects of planning and delivery within the health profession. Once qualified, they fulfil a wide range of cutting-edge roles associated with pioneering technological advances and innovation in fields such as audiology, cardiac physiology, genomics and rehabilitation engineering.
The 'STP', as it is commonly known, enables those fortunate enough to be selected to earn a competitive salary and gain a master's degree through a three-year, full-time nationally recognised training programme.
Other parts of the UK also operate Scientist Training Programmes. However, in Wales trainees benefit from a range of additional factors such as access to grants, funding for accommodation and travel while at university, and a lower cost of living. All these are believed to have contributed to this year's surge in applicants which, according to HEIW, can only spell good news for the future of the Welsh healthcare system.
"The Scientist Training Programme gives trainees the opportunity to study in Wales for three years, enabling them to put down roots in their local communities as well as within healthcare circles," says Stephen Griffiths, Director of Nursing at Health Education and Improvement Wales.
"Although not all will stay in Wales after they finish, our figures show that around 75% of them do. That helps us build a sustainable healthcare system benefitting from some of the brightest scientific minds with a vast range of skills and expertise."
Prior to 2017, Wales selected its trainee clinical scientists through the National School of Healthcare Science in Birmingham, something that worked for many years but which put Welsh applicants at risk of getting lost within the English recruitment process.
When it started becoming increasingly difficult to align the commissioning needs of the Welsh healthcare system with the English recruitment process, Wales opted to go it alone. In 2017 there were 268 applicants for the Scientist Training Programme, rising to an impressive 768 in 2018.
Although many of this year's 1208 applicants were from Wales, a substantial number hailed from other parts of the UK together with countries as far afield as Australia, Sri Lanka and Zambia.
All 24 trainee clinical scientists will take up their posts across Wales during the second week of September, working within the country's seven separate health boards* together with Public Health Wales and Velindre Cancer Centre in Cardiff. Between them, those bodies determine their annual trainee scientific requirements, with HEIW co-ordinating the recruitment process.
"We've known for a while that Wales is becoming an extremely attractive place for health professionals to train," adds Stephen Griffiths. "The high number of applications this year for the Scientist Training Programme is further proof of that.
"The calibre of applicant was excellent right across the board, something that made selecting our 24 trainee clinical scientists an extremely difficult task. My congratulations go out to those who successfully came through the process."
ENDS
* Wales' seven health boards are the Aneurin Bevan University Health Board, Betsi Cadwaladr University Health Board, Cardiff and Vale University Health Board, Cwm Taf Morgannwg University Health Board, Hywel Dda University Health Board, Powys Teaching Health Board and Swansea Bay University Health Board.
Further information:
Health Education and Improvement Wales (HEIW) was established on 1st October 2018. It is a special health authority within NHS Wales created by bringing together three key organisations for health – the Wales Deanery, NHS Wales' Workforce Education and Development Services (WEDS) and the Wales Centre for Pharmacy Professional Education (WCPPE).   
Sitting alongside health boards and trusts, HEIW has a leading role in the education, training, development and shaping of the healthcare workforce in Wales. Its key functions include education and training, workforce development and modernisation, leadership development, strategic workforce planning, workforce intelligence, careers and widening access.  
 Further information can be found at https://heiw.nhs.wales/