Staff Blogs: Armed Forces Day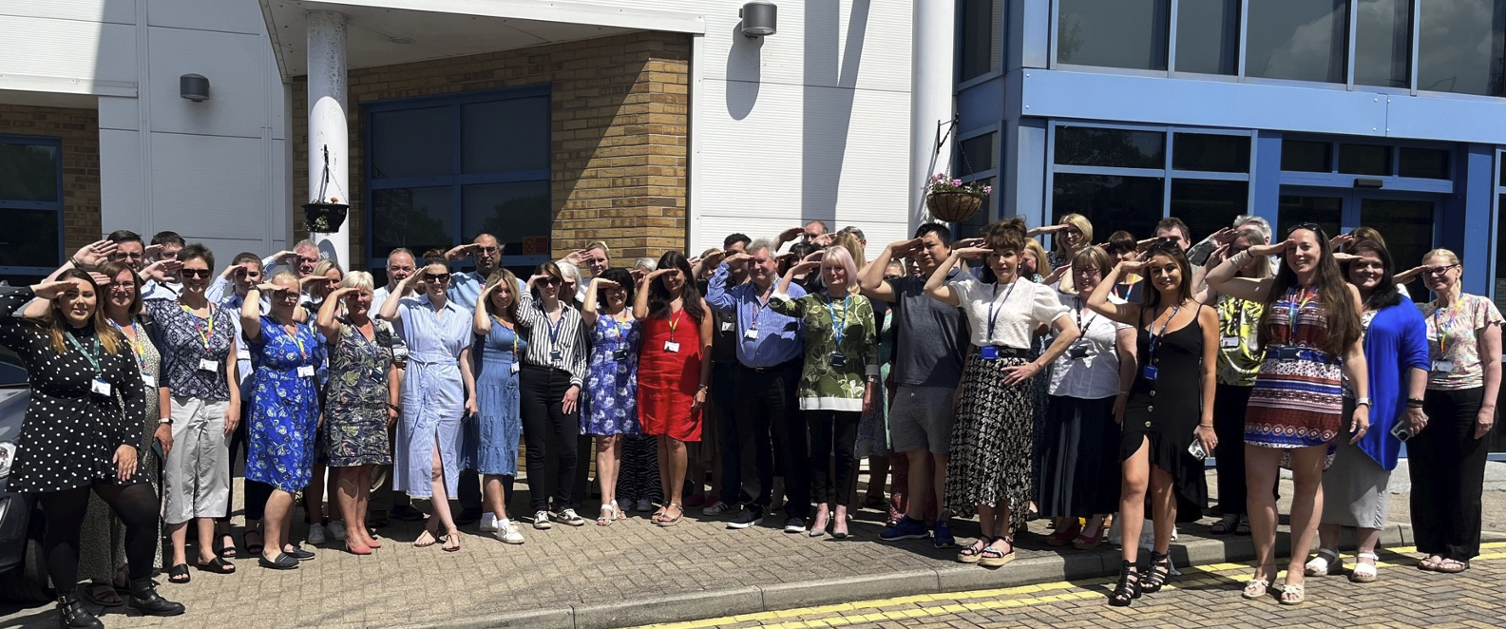 This week is Armed Forces Week, a time as a nation to show our appreciation and support for the men and women who make up the armed forces community; from currently serving troops to service families, veterans and cadets.
In May this year, we were pleased to be awarded the Defence Employer Bronze Award, which highlights that we are an armed forces friendly employer and we are currently updating our policies further and engaging with colleagues across the organisation to achieve the Silver Award in coming months.
Many of our employees have family members who are currently serving or have previously served for our country with honour, courage and commitment. Here, they share and reflect on the careers, achievements, sacrifices and bravery of their loved ones ahead of Armed Forces Day on Saturday 25 June.
Amy Whitehead
Executive Assistant, HEIW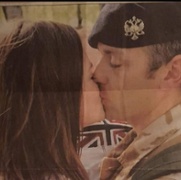 My husband served with the British Army for 20 years. During that time he was deployed to Northern Ireland, Kosovo, Bosnia, Iraq and Afghanistan multiple times. As a family, we will always be immensely proud of his achievements, how he represented our country with courage and bravery, and we remain grateful that he always returned home safely.
Being a soldier, a number and a rank is more than a job, it's a way of life, your comrades become your family and support whilst you are facing the most trialling times in unfamiliar territory. Leaving that behind to return to civilian life is a major adjustment and starting over as a retired veteran he has had to build a new career. This is why it's so valuable for organisations like HEIW signing up to the Armed Forces Covenant, recognising the transferrable skills and asset the forces community bring to the workforce.
To us, he is our Hero, not just for the medals he's earned, but for his hard work, dedication and selflessly putting others first.
Push Mangat
Medical Director, HEIW
I'm from a military family and a long history of Public Service. My great grandfather on my mother's side and his two brothers all fought in the First World War in France, alongside my grandfather on my father's side.
We are just past the summer solstice, but the winter solstice marks the day my great-grandfather and his next eldest brothers sadly died in the Battle of Givenchy in Northern France, leaving the other two brothers just aged 15 to look after themselves. My grandfather on my father's side also fought in the Second World War in Burma as did my grandfather on my mother's side who went on to become a commissioned officer serving in the British Army. I also had an uncle who served as an Officer in the Indian Airforce.
The latest addition is my son, who has been in the Royal Marines for over ten years and is currently serving with the UK special forces and seeing active service as we speak. This is a great source of pride for me but also naturally a worrying time as a parent! I am delighted that we have signed up to the Armed Forces Covenant that recognises many of us have family serving in this way.
Beckie Chandler
Workforce Strategy and Planning Officer, HEIW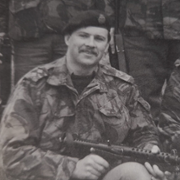 My dad joined the Territorial Army (now the Army Reserve) at the age of eighteen as a way of escaping life on the farm after he failed to meet the height requirements to be a fighter pilot. He served for 42 years, was deployed all over the world, transferring into the regular army and retired earlier this year as a Major within the Royal Logistics Core.
Throughout my life he has tried to shield us from the hardest parts of what he does, as a young child he would tell me he was a Toffee Allsort when I asked what TA meant! I am so proud of what he has achieved throughout his career, from becoming a Major, riding overnight to Fishguard as part of the Last Invasion of Britain bicentennial celebrations, assisting with the organisation of the South Wales Armed Forces Day celebrations in Caerphilly in 2017 to developing a niche set of skills and qualifications which meant he was in demand and moving all over the UK without us.
As a family unit, he wanted us to have a stable and fixed home and not be shifted around to different barracks depending on his current regiment or deployment. As a child I thought this was wholly unfair and wanted to be involved in the adventures that I heard other military children discuss at the events we attended. As an adult I am truly grateful for the sacrifice he and my mum made in making that decision. My dad is a quiet man who will go out of his way to help people incognito to ensure he gets no credit for it and enjoys regaling us with funny stories of the characters he has encountered throughout his career. The toll that his career has had physically and mentally is a high price to pay but if you ask him he would pay it again as that is the person he is and that makes me so very proud to call him my dad.
Anthony Fox
Learning Development and Business Partner, HEIW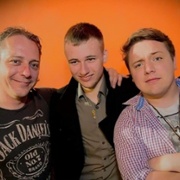 I'm proud of my dad who served in the Navy and my brother who currently serves in the Army. I'm proud of them because of their personal achievements and the development they've got from being part of a close-knit community. Being part of the armed forces gave them both a sense of identity and belonging and helped them to explore who they are. Even though my dad is retired, he goes further and volunteers with Help for Heroes and remains a steadfast support link for other veterans going through severe mental health issues. Their ongoing support to others with mental health issues, supporting LGBTQ+ individuals and more is what makes me proud of them.
Being in the armed forces can take everything you have, and my family have their share of traumas and physical injuries that, like many veterans, can make it difficult for them to reintegrate back into civilian life. For those who give so much of themselves in service of their country, often around others or even themselves giving their lives, we should be giving back to those who gave so much of themselves.
Mike Mogford
Senior Workforce Business Partner, HEIW
Our son who is 33 has been in the RAF for thirteen years and is now a corporal leading a team variously responsible for managing the transportation of troops and equipment across the world. We are proud of what a previously quiet and shy lad has achieved and particularly of his role in going overseas to help provide support and provisions to countries hit by natural disasters and sometimes to war zones, although thankfully not directly in the line of fire. We are proud to be part of the RAF community and the wider Armed Forces community.
Sarah Harries
Administrative Assistant, GP Training, HEIW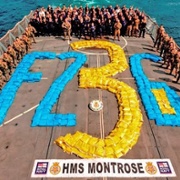 I am a super proud mum of my two sons who are both currently serving in the military. My eldest son is a Sergeant in the Army and had completed three tours of Afghanistan, his first one at the age of 19, he is currently based in Bovington and serves with the Queens Dragoon Guards.
Being a military mum has at times felt lonely and can be very frightening, especially when they are away on deployment. When my eldest son was serving in Afghanistan, I was constantly watching the news and waiting for a call from him to let me know he was safe. Our Armed Forces couldn't do their job without the incredible support of their family and friends. My youngest son decided that he would also like a military career and choose to join the Royal Navy, he is currently serving on HMS Montrose in the middle east.
Helen Baker
Associate Director of Secondary Care, HEIW
My husband has been an Army doctor for 20 years and I am immensely proud of the work he and his colleagues continue to do to support the health and wellbeing of their soldiers and civilian populations in this country and overseas. More recently we have all seen their crucial input throughout the pandemic supporting the vaccine rollout and front-line services.
Jayne Spence
Talent and Leadership Development Manager, HEIW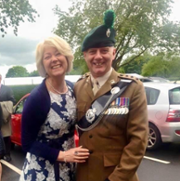 I am extremely proud of my husband and the contribution he has made to his regiment during his full career as a Soldier and later as an Officer and has held a number of specialist roles during operational tours. Throughout his career, he has undertaken twelve operational tours, including Sierra Leone, Iraq and Afghanistan. During his career, he was injured when a bomb was directed at his position and he rescued members of his operational group who were captured in Sierra Leone. His career has been eventful and full of danger as well as fun times. An example of this was when he went climbing in British Columbia and Alberta Canada.
My husband won best student from the School of Infantry - Infantry Battle School Brecon when he qualified as a Sargent and later returned to deliver training within the Infantry Warrant Officers' Section Commanders' Battle Course. As well as a qualified jungle warfare instructor he delivered specialist jungle warfare training for Soldiers and Officers. He has also worked as a Families Officer, which includes supporting families when soldiers and officers are away, but also visiting soldiers who are sick or suffering from PTSD and providing notification when soldiers pass away. He has had an extremely full career within the forces and held positions of great trust and responsibility. The respect I see when we meet soldiers that were under his command is evident, they always address him as Sir and stand too! I am extremely proud of his achievements but more importantly of the kind, caring and compassionate man that he is.