Meet Gethin, our new Allied Health Professions Person Centred Rehabilitation Lead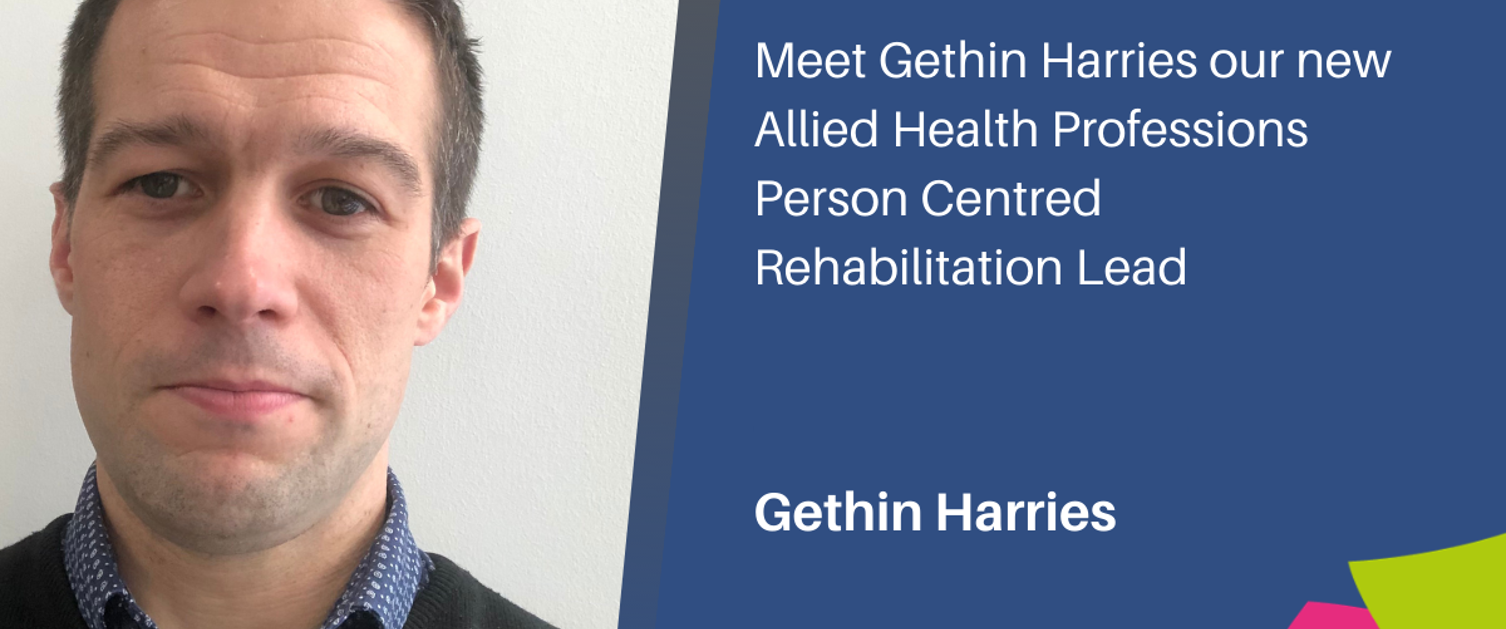 I currently live with my family in Swansea, however my roots lie in Haverfordwest, Pembrokeshire. I qualified as an Anatomical Scientist, and then as a Physiotherapist both at Cardiff University. Over the last 15 years I have developed a keen interest in persistent pain and fatigue, as well as vocational rehabilitation.
I have been privileged to work in the Welsh Ambulance Trust as the Occupational Health and Wellbeing Manager, prior and during the pandemic. I did this jointly with my role in developing pain and fatigue services in the North of Powys Teaching Health Board. I then became the clinical team lead for the whole of the service, which included supporting the development of digital programmes, long Covid and weight management services alongside pain and fatigue services. Here I worked with a dynamic multi-disciplinary team, whose focus was to support people to live well with long-term conditions.
Working in an all-Wales team during my time in the Welsh Ambulance Trust as well as working across three other Health Boards made moving into HEIW feel like a natural progression, especially with the role having a person-centred focus.
As a newly created role within a newly formed organisation, my work plan is evolving. I am proud to be supporting the first AHP's to join as leadership fellows and help support their work on revising and updating the rehabilitation framework and guidelines. It's been great to be involved in the recent 'Extraordinary Times, Extraordinary Practice' 13 days of AHP conference, which provided another perfect opportunity to shout about the diverse offer that AHPs bring to value based outcomes.
As previously mentioned in a blog by Wendy Wilkinson our current Head of Transformation for Allied Health Professions, the advice to all AHP colleagues is that if you have an idea about something that could add value to the shape of the future workforce, please share! We are stronger together, and together we have the potential to transform the future of health and social care in Wales.
Please feel free to contact us on HEIW.Alliedhealthprofessions@wales.nhs.uk