HEIW Trainees on GW4 Clinical Academic Training Programme (GW4-CAT)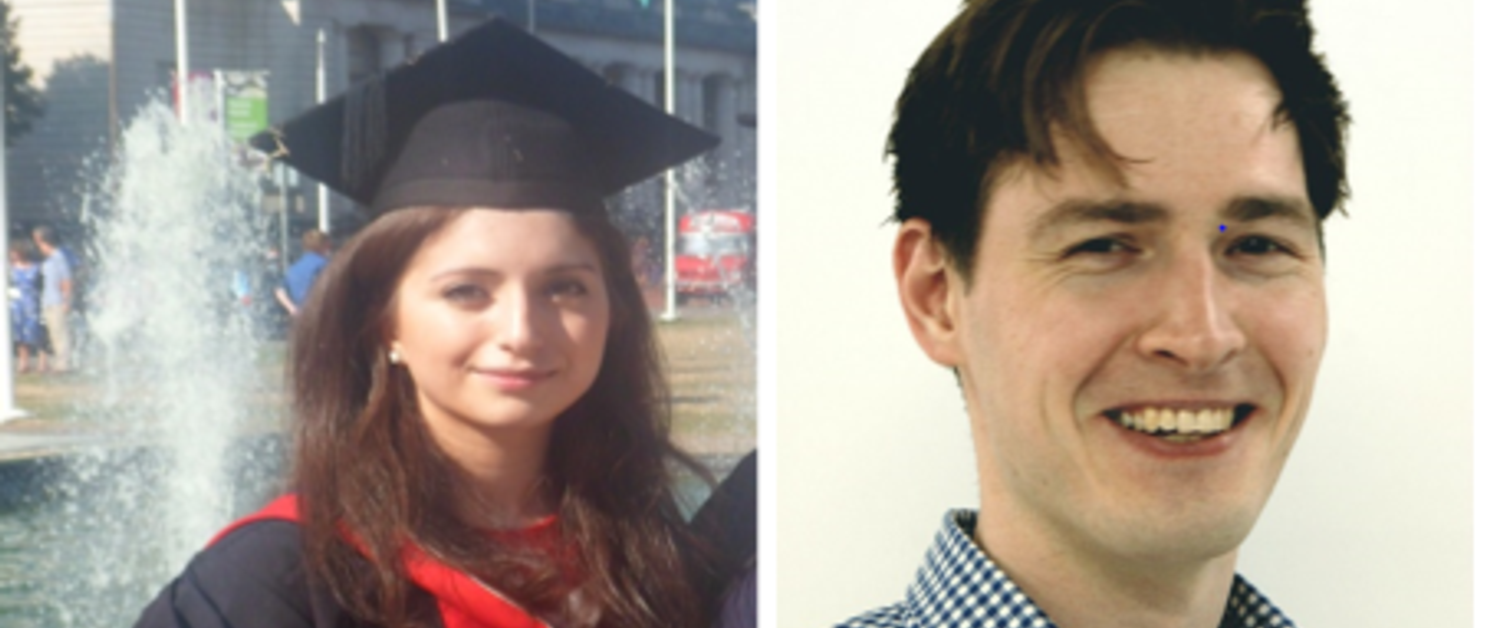 Dr Bnar Talabani (left) and Mr Dmitri Shastin (right)
The Wellcome Trust-funded GW4 Clinical Academic Training (CAT) programme gives exceptional early career medical, veterinary and dental graduates the chance to undertake interdisciplinary PhD training at the Universities of Bristol, Bath, Cardiff and Exeter.
The programme is a three-year, (full-time) PhD programme, which provides exceptional support, training and guidance from world-leading academics and research environments. Working in collaboration with NHS Wales, Higher Education Institutions and the National Institute for Social Care and Health Research, provides bespoke clinical academic training opportunities to high quality clinical academic trainees.
These high quality clinical academics are able to translate research to improve patient care and opportunities to generate grant related income. The scheme is aimed at exceptionally motivated clinically qualified trainees who can demonstrate the capability and drive to undertake a period of research with a view to developing a long-term career as a clinical academic.
Dr Bnar Talabani says: "I am delighted to have been appointed onto the prestigious Wellcome Trust GW4-CAT Programme. It's a fantastic opportunity to conduct cutting edge research in world leading laboratories within the collaborative opportunities of the GW4 alliance (Cardiff, Bristol and Exeter Universities).
"Having trained as an undergraduate student in Cardiff University, I have been very fortunate to have received excellent mentorship, which has undoubtedly resulted in my appointment to this programme. As a Nephrology trainee, I look forward to conducting a PhD on the immunological drivers of diabetic kidney disease. I hope this improves our understanding of this disease process and leads to better therapy for patients in the future".
Mr Dmitri Shastin says, "The Wellcome Trust funded GW4-CAT fellowship presents me with an exciting opportunity to design and carry out a PhD project under direct supervision of world-class academics within the collaborative GW4 environment. Building on my interest in brain imaging and epilepsy surgery I will be working between CUBRIC and BRAIN in Cardiff (Prof W Gray, Prof D Jones, Prof K Hamandi), and EPSRC centre in Exeter (Prof J Terry) to better understand the networks that drive seizure generation and propagation in patients with focal epilepsy.
"I am very lucky to be supported by my supervisors, the Welsh Clinical Academic Track fellowship, colleagues in Cardiff University and clinical Neurosciences who have provided me with endless encouragement and advice along the way, and look forward to begin this August."
Dr Tom Lawson, Postgraduate Medical Dean, HEIW, made the following comment;
"We are very proud of our GW4-CAT fellows. The primary aim of the scheme is to equip clinical academic trainees with the range of knowledge and skills required to compete and succeed as independent investigators in the field of translational research.
"It is anticipated that fellows of this scheme will make successful applications for prestigious Clinician Scientist Fellowships from major funders including the Wellcome Trust and the Medical Research Council".
47% of WCAT trainees on the programme have completed their PhD.
27% are currently completing their PhD
4 trainees have secured highly prestigious places on GW4 CAT Wellcome fellowship
4 trainees currently on fellowships
A number of trainees awaiting outcome of grant
Notes to Editor:
Health Education and Improvement Wales (HEIW) was established on 1 October 2018. It is a special health authority within NHS Wales, created by bringing together three key organisations for health: the Wales Deanery; NHS Wales's Workforce Education and Development Services (WEDS); and the Wales Centre for Pharmacy Professional Education (WCPPE). 
Sitting alongside health boards and trusts, HEIW has a leading role in the education, training, development, and shaping of the healthcare workforce in Wales. Its key functions include education and training, workforce development and modernisation, leadership development, strategic workforce planning, workforce intelligence, careers, and widening access. 
Further information can be found at: https://heiw.nhs.wales/