AHP Active month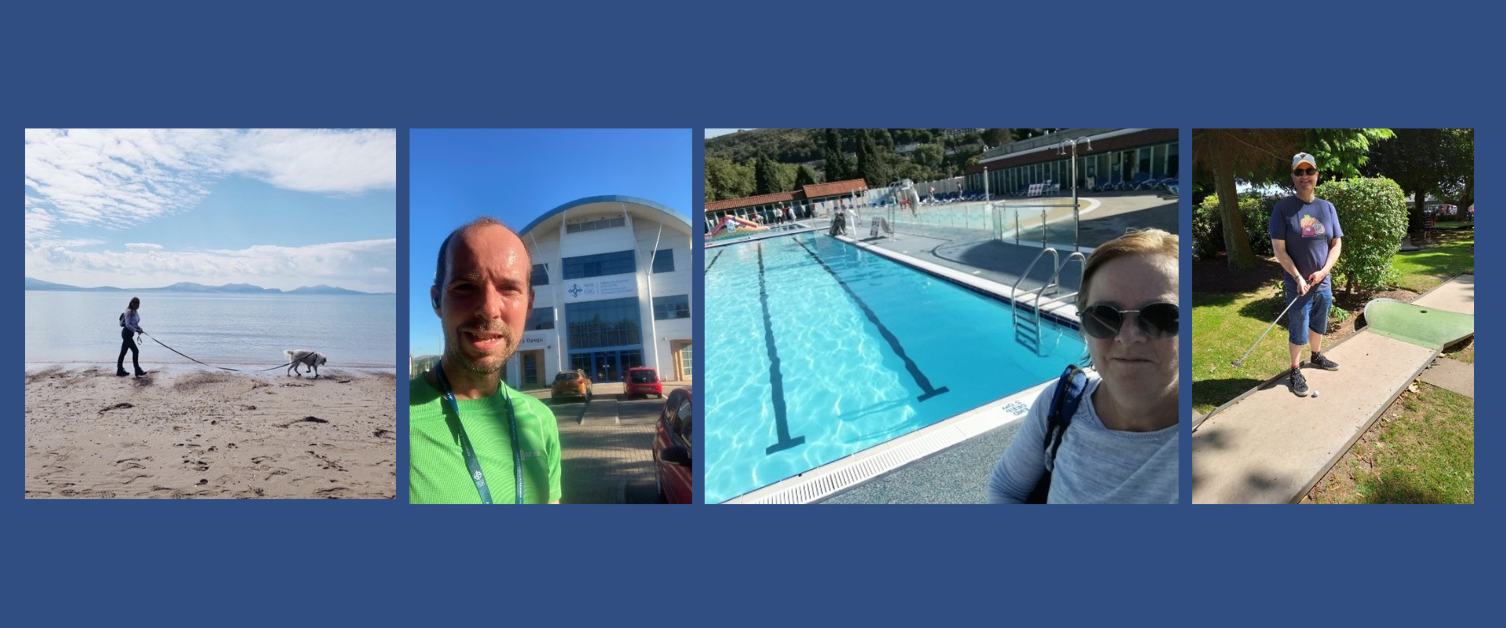 August 2022 saw AHPs and other health professionals making the most of the good weather and summer holidays by getting active!
The AHP Transformation Programme team took part in the We Active Challenge 2022 run by We Communities.
AHP Welsh Clinical Leadership Fellow and Speech and Language Therapist Laura Braithwaite Stuart out walking with her dog Reg on Llanddwyn Beach, Anglesey.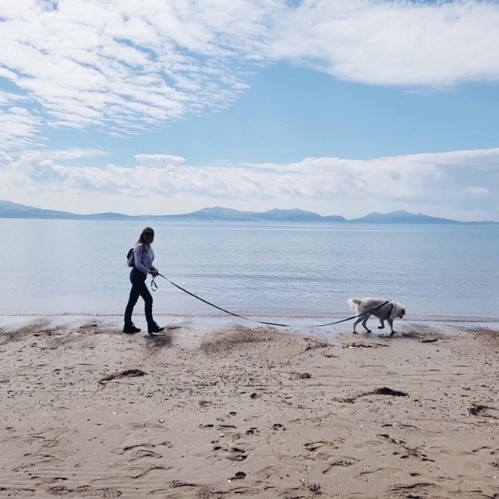 Physiotherapist and Welsh Clinical Leadership Fellow Ross running his commute to and from the office to fit some activity into the day.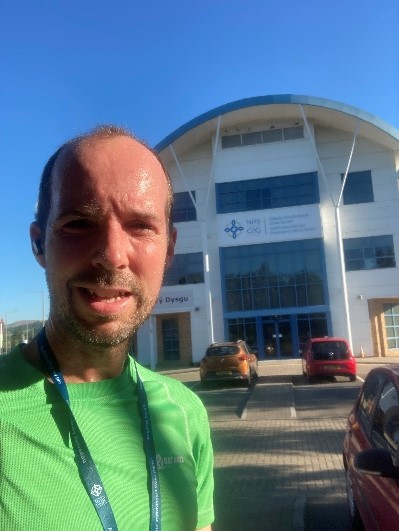 All Wales AHP Public Health and Prevention Lead, Judith John, has been making time for a dip before work! "Nothing like 40 lengths before work in the sun."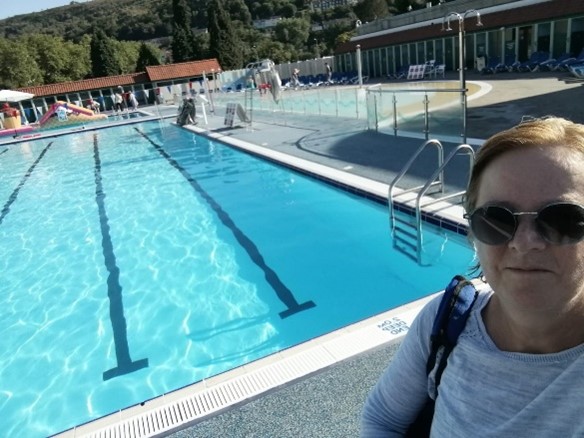 This summer we've been lucky enough to be joined by HEIW Intern, Rhian Dixon, who is studying at University of South Wales. Rhian and her dog Blue have been getting out in the sunshine.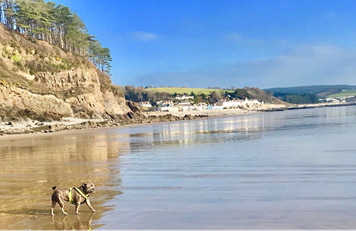 Jon Matthias, AHP Programme Manager, tackled a minigolf course while on holiday. "Being active isn't necessarily about doing something really strenuous, as long as you are moving around" he says. "Minigolf requires concentration as well as dexterity. I was also teaching my four year-old niece, which added to the challenge. Together we managed to get a hole in one on the hole shaped like a volcano!"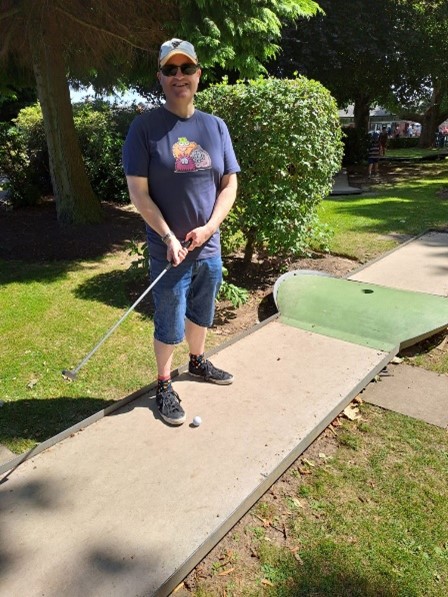 Follow us on twitter AHP Cymru (@AHP_Cymru) / Twitter