A new way to train for medics in Wales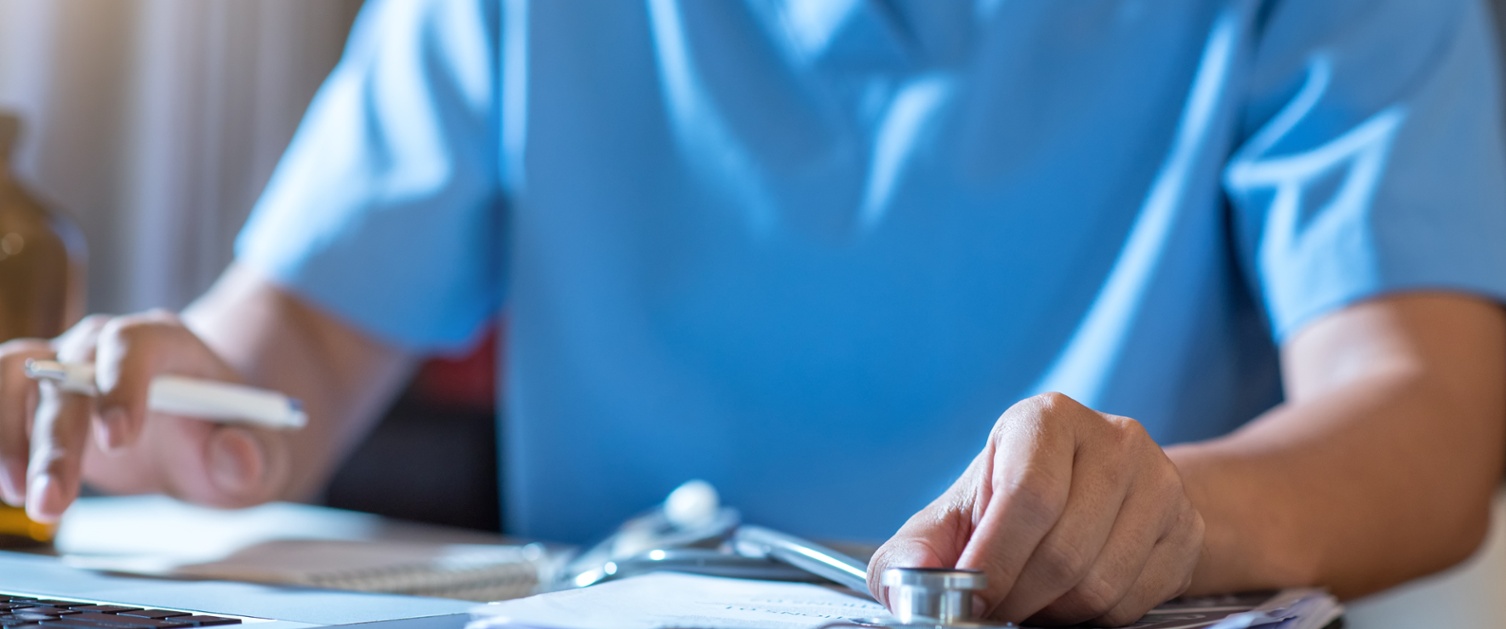 Health Education and Improvement Wales (HEIW) launches a new flexible portfolio training programme. This programme provides a unique opportunity for medical trainees in Wales to take part in an innovative scheme to develop interests in postgraduate medical education and sustainable healthcare alongside their clinical training. There are five fellowship positions available. Two fellowships within the field of Postgraduate Medical Education and Three fellowships within the field of Sustainable Healthcare.
This new flexible portfolio training model reflects the importance we place on supporting wellbeing by increasing the opportunities for doctors in training in Wales to continue their training with increased flexibility.
Alongside clinical work in the training placements, trainees will spend one day a week (or 20% whole time equivalent) as a Sustainability/Medical Education Fellow based in HEIW leading on key strategic areas related to education and sustainability. The Sustainable Healthcare Fellowship programme allows trainees with a passion for sustainability to hone their leadership skills and gain an unparalleled understanding of sustainability principles by working alongside senior leaders in the NHS to help address the climate emergency. The Medical Education Fellow programme allows trainees with an interest in medical education to work alongside senior leaders in medical education to develop, implement and evaluate strategic medical education programmes in Wales.
The post holders will work closely with the project team in HEIW, the wider HEIW team and a variety of stakeholders across training programmes and the wider NHS Wales.
We are looking to place a fellow to lead and support each of the follow priority areas:
Education, development and awareness raising – including areas such as Generic Curriculum modules, online resources and teaching for trainees in sustainable Healthcare.
Key strategic medical education priorities, including activity aligned to key policy areas such as the Future Doctor and enhanced support and development programmes for doctors that graduate overseas.
Sustainable Quality Improvement – integrating sustainability concepts into quality improvement projects and teaching.
Applications to these portfolio fellowships will be made using the Oriel Recruitment Portal, with a 1 February 2023 start date. The application window opens on the 1 September to 15 September. Interviews will be held on either the 5 or 12 October 2022.
Applicants will be able to make applications for both fellowship themes if desired.
For more information and how to apply;
Medical Education (2 posts)
https://www.oriel.nhs.uk/Web/PermaLink/Vacancy/AB8F3C6F
Sustainable Healthcare (3 posts)