What is restorative dentistry?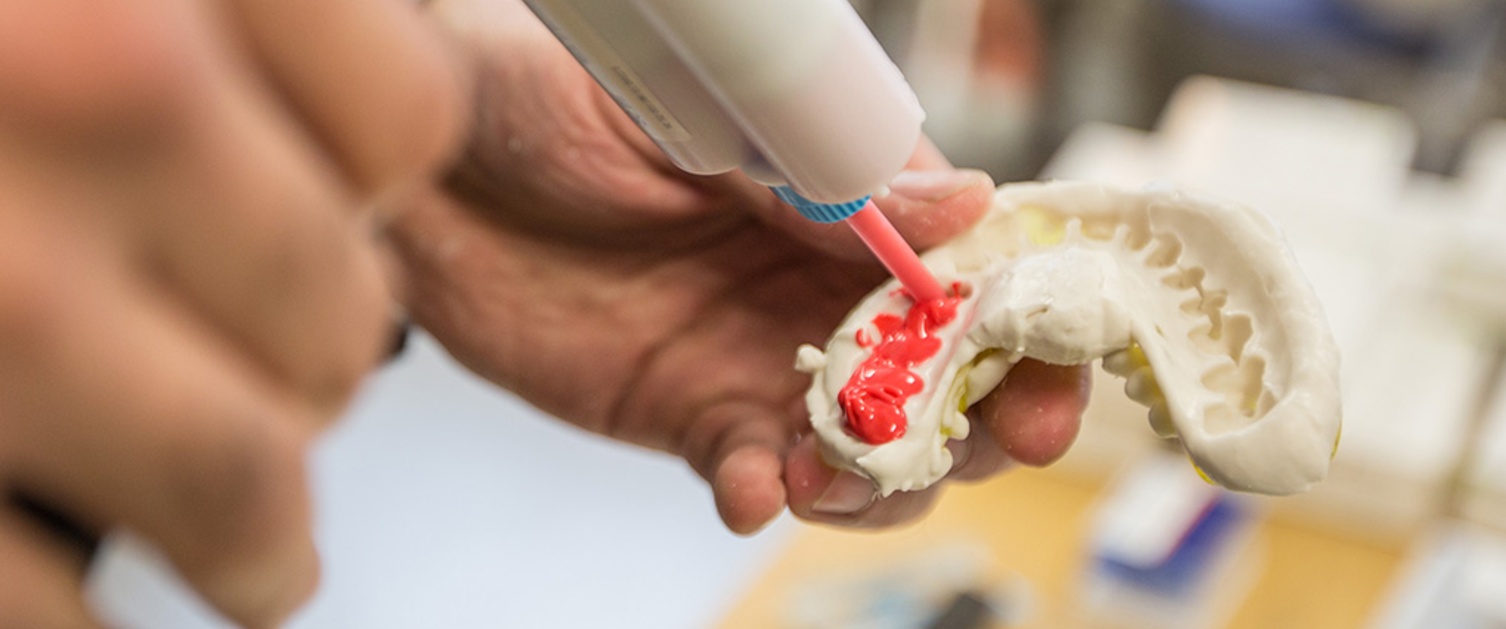 What is Restorative Dentistry?
Restorative Dentistry evolved as a recognized dental specialty in 1973 and comprises a broad-based area of expertise on the restoration of teeth and oral tissues.
Over the past 35 years the specialty has seen significant changes as a result of changing population demographics including increasing life expectancy and greater patient awareness and maintenance of oral and dental health with a desire to retain natural teeth for longer.
Restorative Dentistry includes clinical practice, teaching and research into comprehensive and therapeutic oral health care for patients of all age groups including those who demonstrate medical, physical, intellectual, psychological and/or emotional problems. It involves the restoration and rehabilitation of the oral and dental tissues lost as a result of disease, inheritance and trauma to meet the aesthetic, psychological and functional needs of the patient, often requiring the co-ordination of multi-professional teams within and outwith dentistry.
What do Restorative Dentistry Professionals do?
Consultants / specialists advise on treatment planning and contribute to the management and treatment of difficult cases involving all areas of Restorative Dentistry. Restorative Dentistry includes all aspects of Periodontics, Endodontics and Fixed and Removable Prosthodontics, including Maxillofacial Prosthodontics and Implant Dentistry. They have a major role in training the next generation of specialty registrars and those training for specialist recognition in the momo-specialties of Endodontics, Periodontics and Prosthodontics. They will provide this training based in dental school and district general hospital settings where the environment is ideal to provide the training. Part of the training may be spent in accredited specialist practices. These specialists, either in honorary or NHS consultant posts, make a major contribution to undergraduate and postgraduate education, research and to the maintenance of high standards in clinical and academic programmes. They also contribute substantially to the provision of continuing education for general dental practitioners, vocational and foundation trainees and community dentists. Academic consultants and specialists usually have a major role in leading clinical research both locally and nationally. Many NHS consultants also involve themselves in clinical research.
What skills should I possess prior to applying to a Restorative Dentistry Specialty Training Programme?
Those wishing to enrol in a programme must have completed two years of General Professional Training (GPT) and successful acquisition of a training place is via competitive entry.
The basic skills required include:
demonstrable skills in clinical dentistry with a broad back ground of clinical experience
good interpersonal skills
an ability to work in a team
good communication skills
teaching skills.
What is involved in the Restorative Dentistry Specialty Training Programme?
The training leading to a Certificate of Completion of Specialty Training (CCST) in Restorative Dentistry is five years and covers curricula embracing the three restorative specialties, together with a number of other subjects more specifically related to the provision of a comprehensive service in Restorative Dentistry in the hospital environment. Training is sixty per cent clinical, twenty five per cent academic and fifteen per cent research. Towards the end of the training period the trainee will complete the Intercollegiate Specialty Examination in Restorative Dentistry with success resulting in the award of the FDS (Restorative Dentistry). Satisfactory formative assessments must be completed before the trainee can be recommended for a CCST.
The majority of specialists in Restorative Dentistry will practice as NHS or honoraryConsultants in Restorative Dentistry. The honorary consultants will normally be senior Academics in dental schools in charge of teaching and research for which they will have had to have undertaken additional academic qualifications as part of their agreed StR training programme with the SAC in Restorative Dentistry.
On completion of Specialty Training what are my career options?
These consultant/specialists in Restorative Dentistry will hold mainly honorary or NHS
Consultant posts, the majority based in dental schools, and an increasing number as NHS
Consultants in regional hospital units. Those honorary consultants in dental school settings are best positioned to provide undergraduate teaching, postgraduate teaching and training of specialists for the future. District general hospitals will also play a major role in specialists training and co-ordinating the specialist service for difficult / compromised patients in collaboration with their colleagues in secondary care and specialist general dental and community practice.
Training Programme Director
Liam Addy – Consultant in Restorative Dentistry University Dental Hospital Cardiff
Specialty Training Committee Chair
James Owens – Consultant in Restorative Dentistry Morriston Hospital Swansea
Specialty Training Administrator
Gabby Boyland – Dental Postgraduate Section, Wales Deanery
Where can I get further information?
http://www.rcseng.ac.uk/publications/docs/specialisation_dental.html
http://www.gdc-uk.org/Membersofpublic/Lookforaspecialist/Pages/default.aspx