Music therapist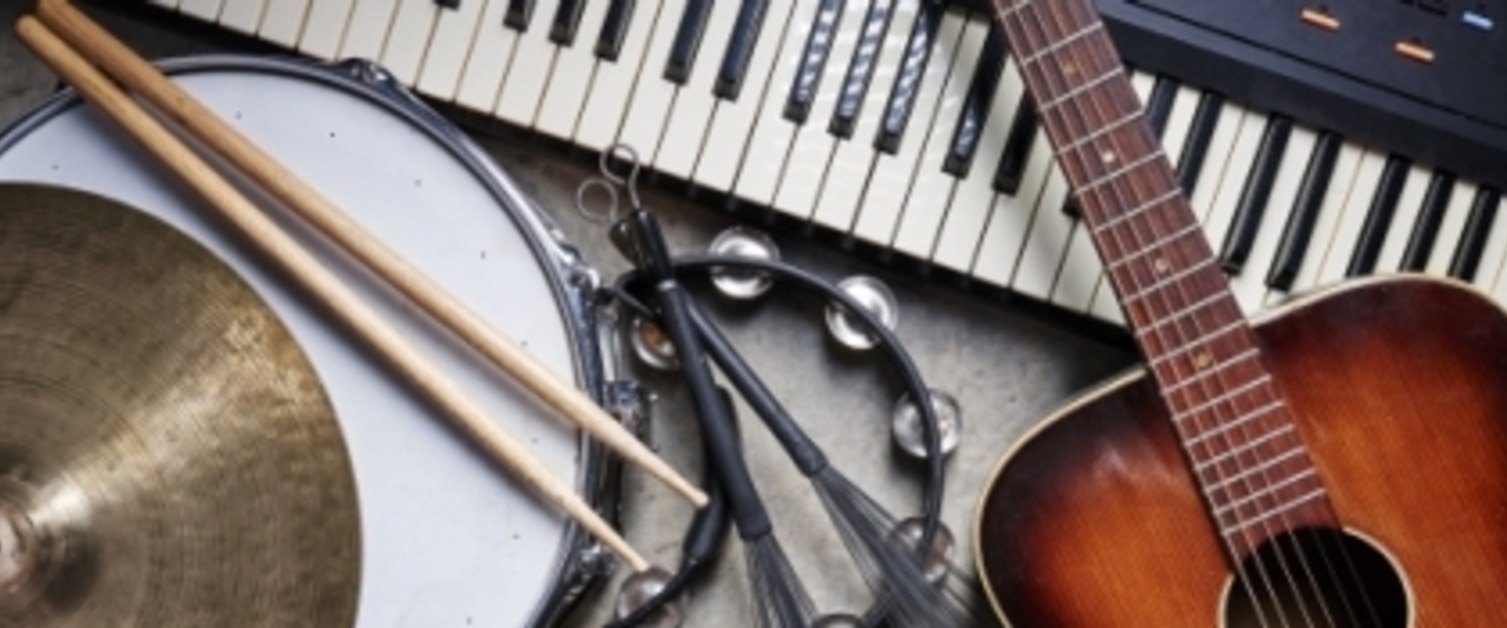 What is music therapy?
Music therapy is an established psychological clinical intervention, which helps people whose lives have been affected by injury, illness or disability through supporting their psychological, emotional, cognitive, physical, communicative and social needs.
What do music therapists do?
Music therapists are highly trained allied health professionals (AHPs), providing treatment that can help to transform people's lives. Music therapists use music to help their clients achieve therapeutic goals through the development of the musical and therapeutic relationship. The role of the music therapist is not to teach clients how to play an instrument, and there is no pre-requisite to 'be musical' in order to engage in music therapy. Music therapists work with the range of styles and genres including free improvisation to offer appropriate, sensitive and meaningful musical interaction with their clients.
In music therapy, music therapists draw upon the innate qualities of music to support people of all ages and abilities and at all stages of life; from helping new born babies develop healthy bonds with their parents, to offering vital, sensitive and compassionate palliative care at the end of life. Music therapists offer individual or group music therapy sessions.
Music therapists liaise with other professionals to provide a holistic, joined-up approach to patient care. This can include offering assessments, attending meetings, weekly telephone calls with the client's family or carers, providing joint sessions with other professionals such as speech and language therapists, writing reports, and making recommendations for further treatment.
Where do music therapists work?
Music therapists frequently work as members of multi-disciplinary teams in:
Health
Education
Social care
Private practice
What hours do music therapists work?
Music therapists work part-time and in some cases full-time in the NHS. Their working hours will generally be from 9am to 5pm but this may vary depending on their service and role. In other settings, their working hours will depend on where they work. For example, in education, they may work school hours and only during term time.
Self-employed music therapists' hours of work often depends on their client's availability and needs. They may work evenings and weekends to suit some private clients. Travelling time, particularly for those therapists working in private practice or in more remote settings, has to be factored into a therapist's daily schedule.
How much do music therapists earn?
Entry level for employment is at Band 6; please see our Pay and Benefits section for more information.
Self-employed music therapists' income will vary according to their caseload and contract agreements. Many music therapists combine their work with other career interests such as performing or teaching, creating other income opportunities.
What career progression opportunities are available for music therapists?
How do I become a music therapist?
In order to become a music therapist, you are required to undertake a Health and Care Professions Council (HCPC) approved Masters course. These courses last two years (full-time) or up to four years (part-time). Successful completion of the Masters course allows graduates to apply for state registration with the regulatory body for Arts Therapists, the HCPC. You are unable to work as a music therapist (arts therapist) in the UK without HCPC registration.
Do I need a degree?
All of the music therapy courses require a high level of musicianship; applicants are normally accepted only if they have had a three year musical training leading to a diploma or graduateship from a college of music or a degree from a university. Applicants with degrees in subjects other than music, e.g. education or psychology, may be accepted if they have achieved a high standard of musical performance. Assessment of personality and suitability for the work also form a significant part of the interview process.
Where can I train in Wales?
University of South Wales.
Is there funding available?
Music therapy students are self-funded and support the cost of training through part-time work, applying for grants, funds and loans. Information about funding can be obtained from the training institutions.
Are there postgraduate opportunities?
Music therapists often pursue clinical interests through further research by undertaking a MPhil or PhD, or choose to research and develop their practice in specific clinical areas such as neurological music therapy.
Do I need previous experience to apply for the course?
Experience of working in relevant areas such as health or education or social care (including voluntary work) is expected.
How do I get experience?
Music therapy placements are a core element of the masters training. Paid or voluntary experience of working in the helping professions provide a useful insight into the contexts in which music therapists work. To find out about work experience and volunteering opportunities in NHS Wales visit our Work section.
How do I apply for a job?
The British Association for Music Therapy provides a job advertising service for its members. It is free for employers to advertise with BAMT.

NHS trusts advertise their vacancies on NHS Jobs and some advertise on their own website. Visit our Work section for more information.
Useful links: