Strategic review of undergraduate education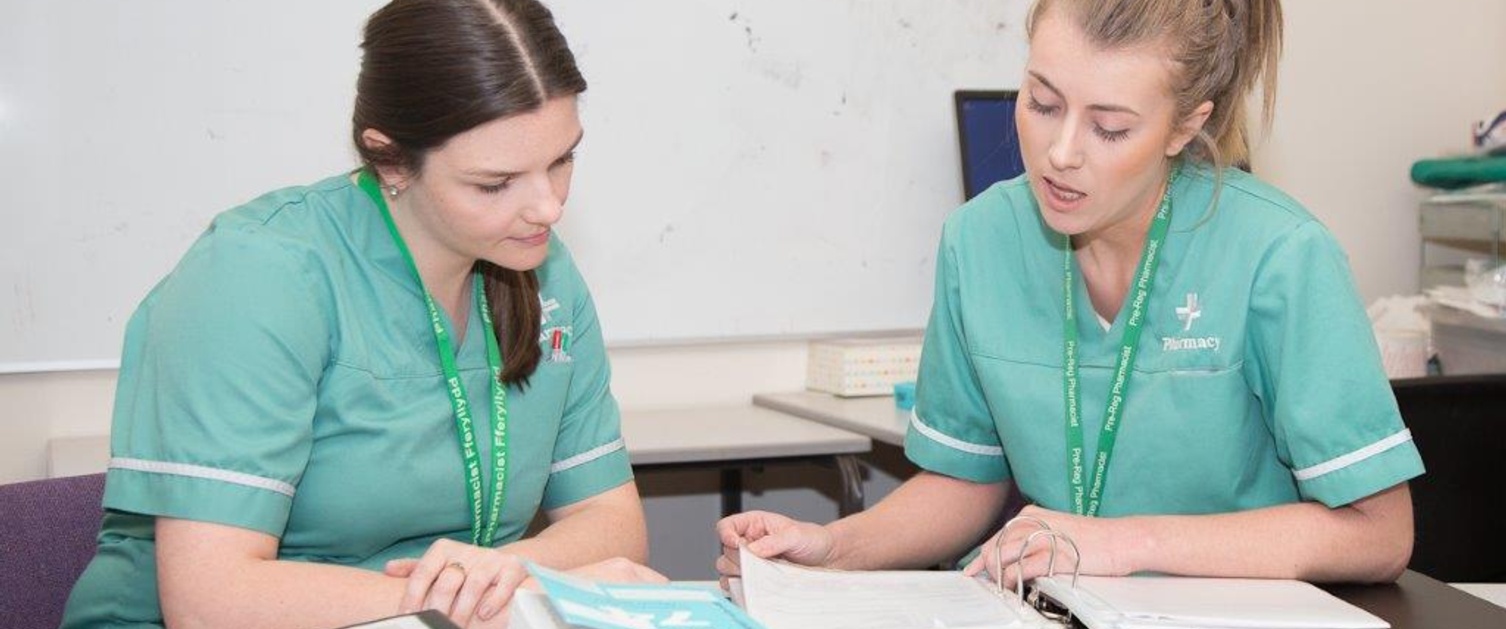 Update November 2020
Having received Ministerial approval, the contract specifications and invitation to tender documents for health professional education have officially been issued. We are now out to tender on the largest commissioning process we undertake in HEIW.
Update August 2020
At the market engagement day held on 11 October 2019, HEIW set out its proposed vision for NHS Wales' new professional education contracts. The information provided at that event reflected the strategic review of health education undertaken by HEIW and its appointed advisor (KPMG) over the preceding twelve months.
At the event and in the months following, HEIW undertook further engagement with all key stakeholders, including, interested education providers, local health boards, patients and students. As part of our stakeholder engagement, we asked all interested parties to challenge us on the merits and feasibility of our proposed contract specification and proposed service model.
We have taken on board the comments we have received to date from our key stakeholders. These comments have helped us to shape further our proposals, including making some proposed changes that better reflect the needs of education providers, students, service and patients which we intend to propose in the upcoming final engagement in September.
Proposed procurement timetable
October 2020 - OJEU Notice to trigger procurement
Late December 2020 - Bid submission
August 2021 - Contract commencement
September 2022 - New education programmes commence
We have set out our proposed procurement timetable above but appreciate that this may change given these unprecedented times in light of the Covid-19 pandemic. Should the proposed timetable change, we will, of course, notify the marketplace together with our other key stakeholders.
High level engagement
September 2020
HEIW will be holding a virtual stakeholder engagement event in September for potential interested bidders. This event will replace the roadshow events that were due to take place around Wales in March 2020 that were unfortunately cancelled due to the Covid-19 pandemic.
This event will therefore be an opportunity for HEIW to share the updated key themes and strategy to all potential bidders prior to launching the procurement process.
A pin notice has been published via sell2wales to advertise the opportunity of the event.
Update 29 May 2020
As a result of the impact of Coronavirus we have been forced to postpone the original timetable for the tendering of the Health Profession Education Contracts.
This was originally due to take place in May/June 2020. It can be confirmed that based on the updated timetable for the tender process the go-live date continues to be September 2022.
Update 19 Mar 2020
Due to the current Covid-19 situation HEIW & NWSSP have decided to postpone the final market engagement events that were due to take place at the following venues:
North Wales – Tuesday, 17 March 2020 – Venue Cymru, Llandudno, LL30 1BB
South Wales – Friday, 20 March 2020 – Life Sciences Hub, Cardiff, CF10 4PL
West Wales – Wednesday, 25 March 2020 – National Botanic Gardens, Carmarthen, SA32 8HN
We will be in contact to re-arrange the events in the coming months.
HEIW commissions a wide range of health professional education provision such as nurse, physiotherapy and speech and language undergraduate training. The current contracts are due to expire in July 2021. In preparation for this and the awarding of new contracts, we have been reviewing what we need the new contracts to cover to ensure healthcare education meets the needs of patients and services in the future.
As part of this review, and to ensure the contracts best fit with these needs, we engaged KPMG to independently advise on future education provision and configuration. To inform their work, KPMG engaged with 36 organisations and in excess of 120 individuals. Thank you to everyone who took part in the engagement.
In October, ahead of the final report, KPMG shared with us the emerging key themes from the review. These include: the 'lotting' of the education based on population needs across Wales, different models of delivery including distance and dispersed learning, specific inter-professional requirements and changes to the support for students in placement settings.
KPMG have now issued their final report which includes 22 recommendations. These along with the key themes identified will shape the new health professional education contract in Wales focusing on:
HEIW developing its role in supporting newly qualified staff
Further develop a strategic role in placement provision
Local / regional approach to commissioning where appropriate
Building resilience in the system
Using technologies to enhance teaching, student support and placement preparation
Integrate the digital environment into learning
Develop education and training across the whole career pathway
Establish an enhanced approach to inter-professional education
Developing flexible routes
Closer tripartite working arrangements between HEIW, Health Boards and Universities
Improve responsiveness to Service Need/ WG Policy
Supporting students from disadvantaged backgrounds
Dispersed Learning
Clinical Leadership
We are currently working through the report to identify where work is already being undertaken in relation to these themes and whether we need to do any further work. Once this has been carried out we will be sharing our finds and the report with the HEIW Board and stakeholders.
Further stakeholder events are also planned with potential interested bidders, health boards and trusts, and students from all universities to ensure the new education contract reflects shared priorities and is developed in partnership.
Forward look
January 2020
HEIW to meet with students to update them on the key themes and gather their feedback on the themes.
March 2020
Procurement engagement events prior to the launching of the procurement process to present the final undergraduate health professional education strategy to all potential bidders.
HEIW Team
Key members of the project team are listed below:
Stephen Griffiths - Nursing Director
Martin Riley – Head of Education, Commissioning & Quality
Chrissy Love – Deputy Head of Education, Commissioning & Quality
Denise Parish - Education Contracting Manager
Dawn Baker Lari - Education and Improvement Manager
Gemma Roscrow – Senior Category Manager, Procurement Services
For any further information regarding the procurement of this contract, please contact Gemma Roscrow or Francesca Havard-Evans alternatively for HEIW enquiries please contact Martin Riley
N.B. In August, the Welsh Government announced it was extending the NHS Bursary for a further year while it considers longer term funding arrangements. As a result of this, we took the decision to extend the timescale of this review. The procurement process for the new contracts will now start in May 2020 to allow time for the outcome of the NHS bursary review and any changes to the funding system which may affect the tender specification.
At the end of November 2019 the Welsh Government announced a further extension of the NHS Wales Bursary package for an additional two cohorts for the 2021/2022 and 2022/2023 academic years. This announcement provides certainty that for the next three academic years, Wales will continue to fund and support its future NHS workforce.