Surgery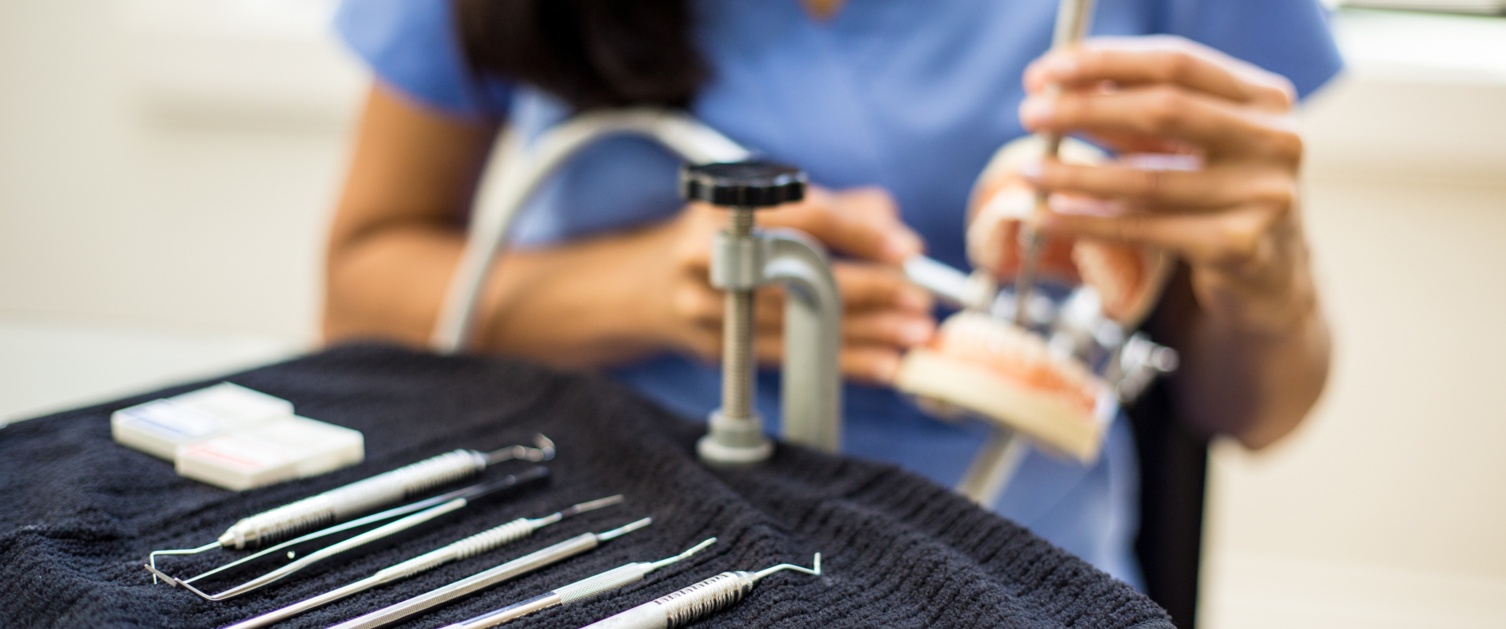 The Wales School for Surgery is responsible for core training in Wales and higher surgical training across ten specialties.
In addition to traditional training in medical diagnostic, therapeutic and communication skills, as a craft specialty we need to ensure that generic and specialist skills are acquired. Training progresses from the acquisition of basic generic surgical skills in core years to specialty specific skills learned during subsequent dedicated training periods. The final stage of training needs to prepare the young surgeon for the rigours of clinical practice at consultant level.
In order to ensure that the highest quality surgical education is delivered throughout this process, the school works with the Wales Deanery and the Royal College of Surgeons to continually improve on the status quo and to meet the standards set out by General Medical Council (GMC).
WIMAT, the Royal College of Surgeons accredited centre based in Cardiff and at other venues across Wales, offers surgical simulation courses of interest for trainees. These include BSS and CCRISP. For a full list of the RCS and RCS accredited courses run by Welsh Institute for Minimal Access Therapy (WIMAT):
Supporting educational programme
Twice yearly attendance at Royal Society of Medicine Cardiothoracic Section is mandatory for trainees, and comprises two of the ten full day release educational activity opportunities for all Cardiothoracic Surgical Trainees in Wales. Integrated wetlab training (curriculum based using RCS / SCTSGBI guidelines for wetlab training) and theoretical small group teaching activity (based on ISCP curriculum for cardiothoracic surgery) will link together, each site alternating hosting the programme and organizing the support to deliver the educational content.
The Welsh Cardiothoracic Surgical Rotation Educational Programme is intended to provide structured Curriculum based teaching in both theory and surgical techniques in a format that engenders supported learning and opportunities for assessment outside the clinical and operative environments. Attendance is mandatory for all Specialist trainees in Cardiothoracic Surgery, who will be released from clinical activities for the day.
The format of the day will be half or whole day spent in the Wetlab, developing operative skills in accordance with the RCS and SCTS guidelines for wetlab training, in conjunction with one half day of didactic teaching and tutorials based on the ISCP Curriculum for Cardiothoracic Surgery. Each trainee will be required to perform procedures in the wetlab appropriate to their level of training under supervision of a trainer, preferably their assigned Educational Supervisor or Clinical Trainer. The trainee will be required to keep a log book of surgical procedures undertaken and of completed assessments made by their trainer. Senior trainees will also be encouraged to develop their 'Trainer' skills through supervision of junior trainees as they perform more basic procedures.
There will be structured teaching on the Curriculum for Cardiothoracic Surgery, involving lectures, tutorials, and demonstrations in the associated wet lab session. Senior trainees (ST7 & 8) will be expected to participate in preparation and delivery of these educational sessions. In addition, each Unit will hold their own Journal Club, Research Review, Audits, and M&M, at locally convenient times. Attendance at these educational activities will be mandatory for Specialist Trainees, who will be expected to undertake at least one audit project per year with a completed audit cycle: senior trainee responsibilities will be primarily in supporting & directing core surgical trainees and more junior specialist trainees.
Key individuals
Chair of Specialty Training Committee and Training Programme Director: Mr Dheeraj Mehta
Specialty Lead for Surgery: Professor W G Lewis
HEIW Specialty Manager: Mrs Claire Porter
There are two hospitals involved in the Welsh component of the rotation:
Department of Cardiothoracic Surgery at Morriston Hospital, Swansea Educational Lead: Pankaj Kumar
Department of Cardiothoracic Surgery at University Hospital of Wales, Cardiff Educational Lead: Dheeraj Mehta