Faculty Development Programme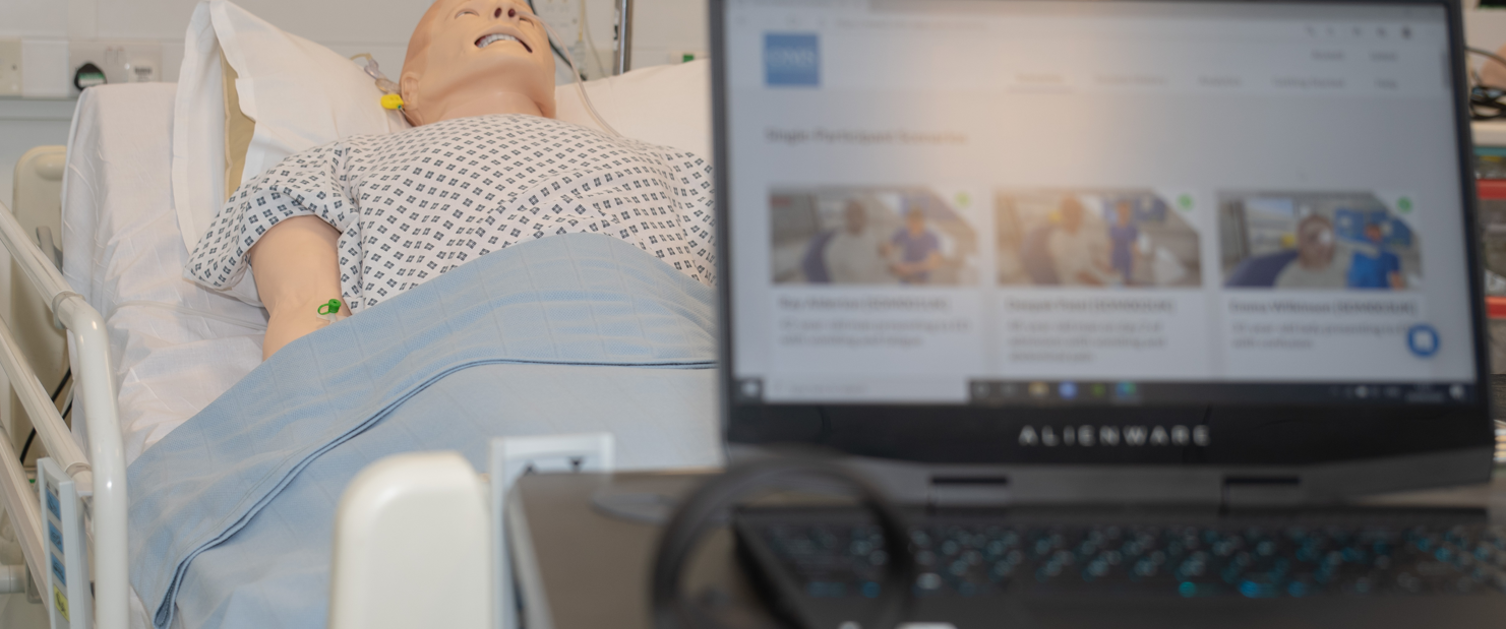 A standardised simulation faculty development programme.
The Simulation Faculty Development Programme is an initiative built after extensive consultation with the Simulation Community in Wales. We used a blended approach to the learning opportunities to ensure flexibility and accessibility.
The programme will comprise three stand alone courses: Essential, Advanced and Expert. We're excited to have launched the first Essential Faculty Development Course in October 2022.
Essential Simulation Faculty Development Course information:
Target Audience
The Essential course has been developed for any facilitators or technicians who are new to simulation or have never attended a train the trainers course for simulation.
Aim
To provide foundation skills sufficient to lead simulation sessions and contribute to simulation design under supervision.
Duration and Delivery Mode

10 hours of learner effort

Blended learning approach

5 hours self-directed learning (e-learning modules) followed by 5 hours facilitated learning (face to face or virtual)

Learning Objectives

By the end of the course participants will be able to:

Describe modalities and principles of simulation education.

Identify and apply human factors principles and taxonomy during simulation training.

Design and facilitate simple simulation scenarios in alignment with relevant curricula and following educational standards.

Facilitate safe and structures debriefing sessions according to present learning objectives.

Modules

Introduction to simulation and standards

Human Factors

Designing and facilitation simulation

Debriefing
The 5 hours of self-directed learning will be available as e-learning modules, will include a formative assessment and must be completed before attendance to a facilitated "live" session. These will be distributed throughout the year, with 2 virtual and 3 face-to-face courses in different geographical locations across Wales.
Course delivery: We will be delivering the facilitated session as part of the essential course either face to face at different locations across Wales, or virtually via Microsoft Teams.
The facilitated session, whether delivered virtually or face to face, is designed to meet the same learning objectives. The virtual session is just as effective as the face to face session. You will have the same opportunities to discuss, collaborate, practice facilitating scenarios and de-briefing in groups, all 'live' and with guidance from a facilitator in both the virtual and face to face sessions. The only difference is that the virtual session lends itself more to facilitating simulation scenarios delivered virtually, often using standardised patients/participants whilst in the face to face sessions you are more likely to use manikins and props.
In making the choice between whether you attend the virtual or face to face session consider the following questions/points:
What is your area of practice and what type of scenarios would you like to be able to run?
What skills do you want to develop?
How do you learn best?
Do you have time to travel and attend the face to face session in person around your commitments?
Do you have lots of distractions in your immediate environment where you might access the virtual session which may affect your ability to concentrate?
Dates for the facilitated sessions are:
| | |
| --- | --- |
| Monday 24 April 2023 | Virtual: Microsoft Teams |
| Monday 5 June 2023 | Face to face: Swansea |
| Monday 2 October 2023 | Face to face: South Wales |
| Monday 20 November 2023 | Virtual: Microsoft Teams |
| Monday 26 February 2024 | Face to face: North Wales |
Please register for one of the facilitated sessions. Please note that places at the facilitated sessions are limited.
If you have any questions or require any further information, please contact us at HEIW.SimulationFD@wales.nhs.uk.