There's more to the NHS than just doctors and nurses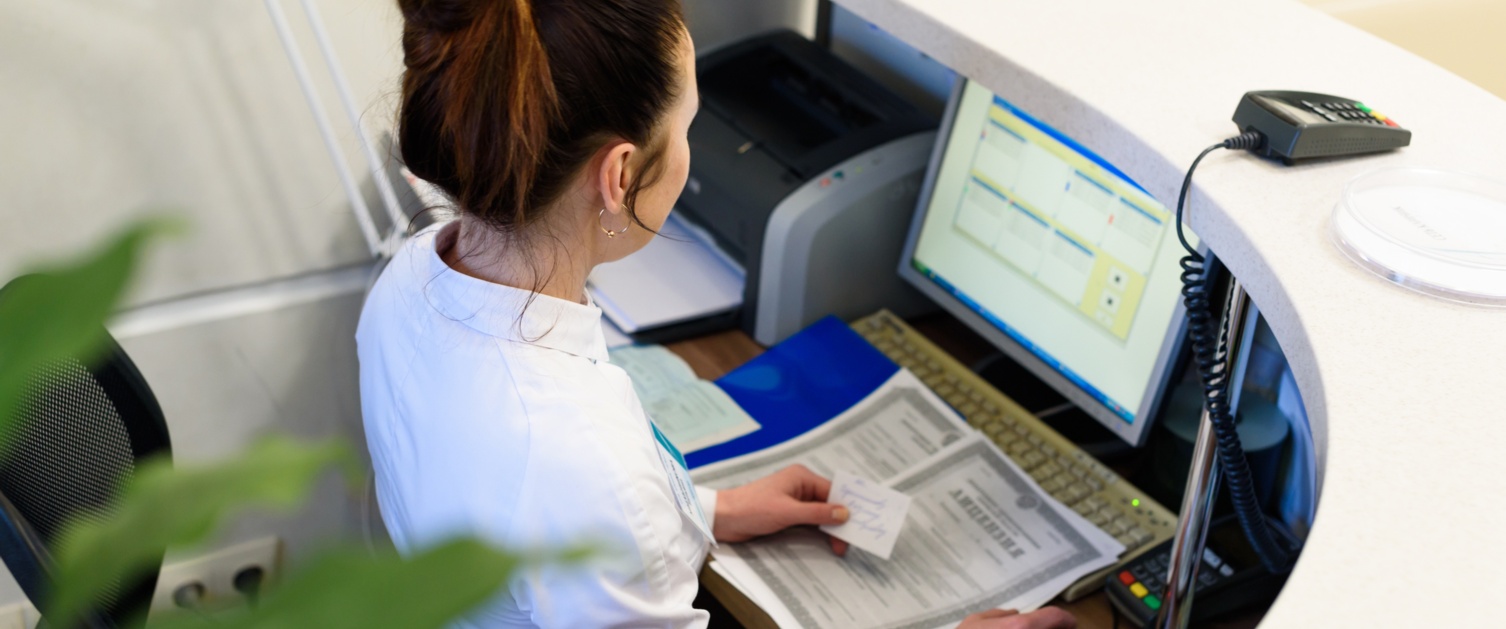 There are over 350 careers in the NHS and a large number of these are non-clinical, ranging from porters and cleaners to catering assistants and facilities managers. A group of roles which may not typically spring to mind when thinking of the NHS are administrative positions - they play an essential role in keeping the service running.
By Rubecca Williams - Careers and Widening Access Assistant
I've joined Team NHS Wales as a Careers and Widening Access Assistant and work within Health Education and Improvement Wales (HEIW). My role involves providing administrative support to the Careers Team and my gosh do I love it! But how did I get here you may wonder?
After graduating university with a degree in Business Management Studies, the world of work seemed a little daunting; what skills do I have, would I be good enough, what did I want to do with my life etc?
My first port of call was undertaking some work experience. I completed the Go Wales Graduate Academy which gave me the opportunity to do a placement in the Learning & Development team within Cardiff City Council. Following this, whilst working part-time in retail, I did a placement in a HR department in a local housing association. Writing letters, putting together presentations, recording data, and learning how to do a mail-merge (eek!), were all tasks I enjoyed and as a result, I thought about working within an administrative position as a career path.
The job application process took a little while… preparing CV's and cover letters, filling in lots of application forms and then of course going for interviews. The process could be disheartening at times, and I questioned whether I had any chance of getting a job as I didn't have the experience. I quickly learnt the value in recognising transferable skills – from my studies I'd been able to develop excellent organisational skills through managing multiple deadlines to complete my assignments and through working in retail, I was experienced in delivering excellent customer service and working as part of a team.
It's important to power through and to have faith in yourself. After a number of months trying, I was offered my first full-time role as Events and Marketing Apprentice with Caerphilly County Borough Council. I've since gone on to work as an Events and Marketing Officer in Newbridge Memo and a Tourism Assistant in Rhondda Cynon Taf County Borough Council before joining the NHS.
The roles were all incredibly varied from handling enquiries, dealing with hundreds of stallholder applications, managing ticket sales and bookings, supporting with events, processing timesheets, writing minutes, data input and analysis, and also undertaking marketing activities such as social media management, writing brochure content and press releases. The opportunity to interact with various people, teams, and businesses, manage multiple tasks and provide support really motivated me.
After taking a career break, I took on my current role, as the Careers and Widening Access Assistant in August 2020. So what do I do exactly? Again my role is really varied, which ticks my boxes. Some of my duties include:
jointly managing the NHS Wales Careers inbox where we handle enquiries on everything from work experience opportunities, education and training and giving advice to someone looking at a career change into the NHS.
putting pen to paper, I'm often given the crown of being chief note taker within the team, making sure to record all the key items and action points from meetings, and then transcribing and circulating the information where necessary.
assisting with the organisation and delivery of events.
collating and analysing information, for example evaluation forms.
undertaking research, for example on the different roles and careers support available.
developing content and careers resources.
supporting with secretarial duties such as booking meetings and raising purchase orders.
Administrative roles within the NHS cover a wide range of areas from GP receptionists to medical clerks, personal assistants to roles such as mine supporting the Careers Team – there are so many opportunities available.
So why not start thinking about a career with Team NHS Wales today!
For more information, you can visit our careers webpages https://heiw.nhs.wales/careers/nhs-wales-careers/roles/corporate-services/administration/ or, if you're ready to start looking for job opportunities, visit www.jobs.nhs.uk.
#JoinTeamNHSWales