Our Liam: A Nursing Story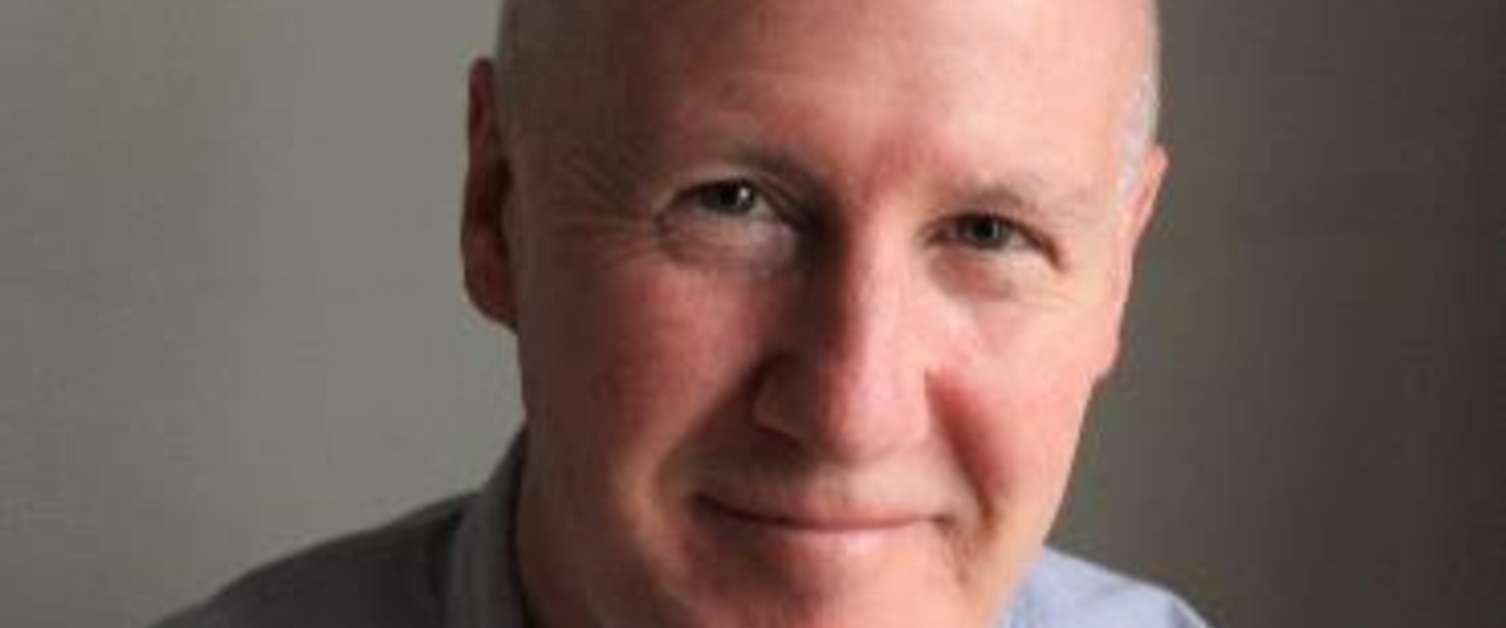 A blog by Simon Cassidy (RN, PhD, BSc (Hons), Dip Prof Prac, PGCE, SFHEA - Programme Manager Health Education and Improvement Wales
Simon is Programme Manager Education Wales, leading on implementation of Nursing and Midwifery Council Standards for education. He has worked in the NHS as a registered nurse for over twenty-five years in a variety of clinical practice settings and roles including as a nurse, manager, practice educator and researcher. His thoughts were inspired by the WHO 'Year of the nurse and midwife 2020' prompting a reflection on events, experiences and people he has been influenced by in an evolving career.
---
Our Liam's tank top...
My cousin Liam always squirms whenever we gather as a family, especially when my Dad puts old photos up on screen. The reason Liam cringes is not because he is the youngest of a long line of endless cousins and siblings, although that fact can result in the retelling of legendary childhood pranks. No, Liam's discomfort is more that he was the last wearer of a stripy tank top (that's a sleeveless pullover for younger viewers), passed down religiously through the blood line.
Liam's screen appearance is built up to with deserved reverence. Here he is sporting gaudy red, orange and brown horizontal stripes, a V-shaped neckline providing ironic comment on such an inglorious inheritance. With nothing underneath except a vest, Liam's bare arms protrude waif-like alongside a forced smile. There's a raucous reception to his latest debut, whilst Liam is resigned to the inevitable, duly armed with heckle resistant one liners for anything that comes his way.
What is always apparent about these moments, however, is that beneath the affectionate banter there is something precious. We relish the dynamics, honour traditions, cherish our connections and we treat the tank top like an extended family member. Reincarnated in each bag of hand-me-downs, our Liam's tank top has become a symbol of the changing passage of time, each wearer a keeper of treasured memories. A series of repairs and patch-ups only add to the garment's significance.
Hold these thoughts for a moment if you would...
Like our Liam's tank top, my professional identity is also marked by the passage of time, a patchwork of acquired knowledge, networks, received wisdom and considered evidence. If I could unravel the strands of my nursing journey you would see the joys of caring besides the frustrations of loss, the wonders of camaraderie alongside the loneliness of raising concerns, the beauty of life-long learning next to a realisation of how little I know.
I see how I've been threaded into the patterned complexities of human life and I'm grateful. Slick and brilliant at times, spontaneous and make-do at others, membership of the nursing profession has allowed opportunity to marvel, admire and question.
Nursing then, nursing now and nursing futures, the spread of professional expectation continues unrelenting. Eras of education give a nod to the past, set a legacy for change, and continually embroider the top of the license. Role models, traditions, regulation and legality mark the warp and weft of an ever-expanding nursing history.
Urban, rural, infrastructure or no, as nurses we supervise, we assess, we reflect, we challenge, we go all out, and we look to succession planning for the vital carriage of implicit values. Whether setting up, reaching out, or briefing down, we piece together the moment and look to pragmatism in adversity.
My career cloth is modest, but I welcome the tailored cut in the moment of attending to people's vulnerabilities and aspirations. I fasten down the next learning opportunity, savour diversity, knit together failure as part of success, and as much as it is possible, sew people's journeys of resilience, fight and recovery into a tapestry of personal memory.
And like our Liam's tank top, as part of a nursing heritage I value every stitch of repair woven into the fabric of human experience.