NHS75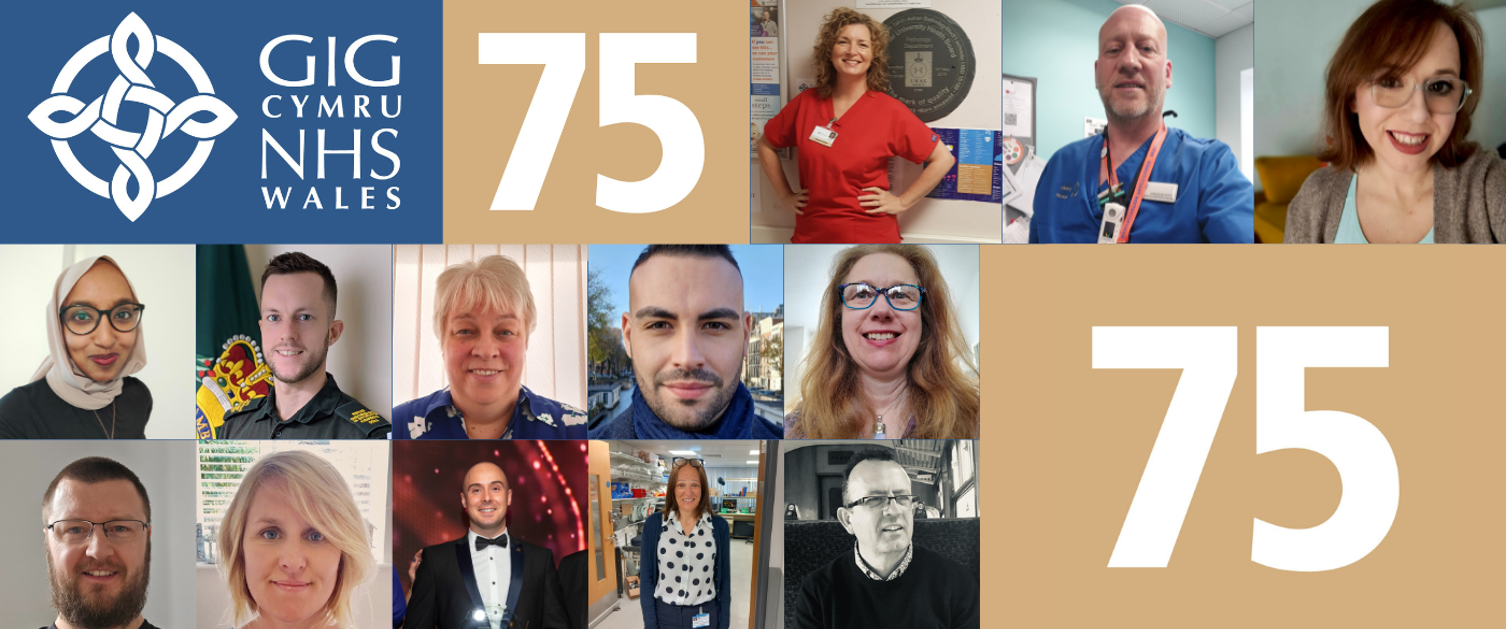 This year marks the 75th anniversary of the NHS. In celebration of NHS75, we at Health Education and Improvement Wales (HEIW) will be sharing a wide range of stories from various professions across NHS Wales throughout July, August and September.
With an increasing demand on health services in Wales, we need people like you to be the future our of NHS.
We have a strategic lead in the NHS to ensure we have the right number of people, with the right skills, to provide care to the people of Wales.
We will be sharing content across our social media channels to show youthe diversity of jobs available. From facilities to clerical coding, we will be highlighting a vast range of careers. Our aim is to inspire, develop and increase the current and future workforce across NHS Wales.
With positive reflections and career pathways, each story highlights a profession and demonstrates the appreciation for our NHS.
"Someone brighter than me said "If you enjoy your job, you'll never work a day in your life", and this is how this job feels" Emma Davies
"We should be so proud of how much the NHS has achieved in its 75 years, how many lives this service has changed for the better, and we look forward to this continuing in the future" Laura Moss
"I feel privileged to learn, develop and share my knowledge and experience in this area, and help to improve healthcare." Paul Meredith
If you'd like to share your story and help inspire the future NHS workforce, please get in touch by 30 August 2023: HEIW.Communications@wales.nhs.uk.
Published 6 July 2023