Movement sessions for NHS Wales staff to improve wellbeing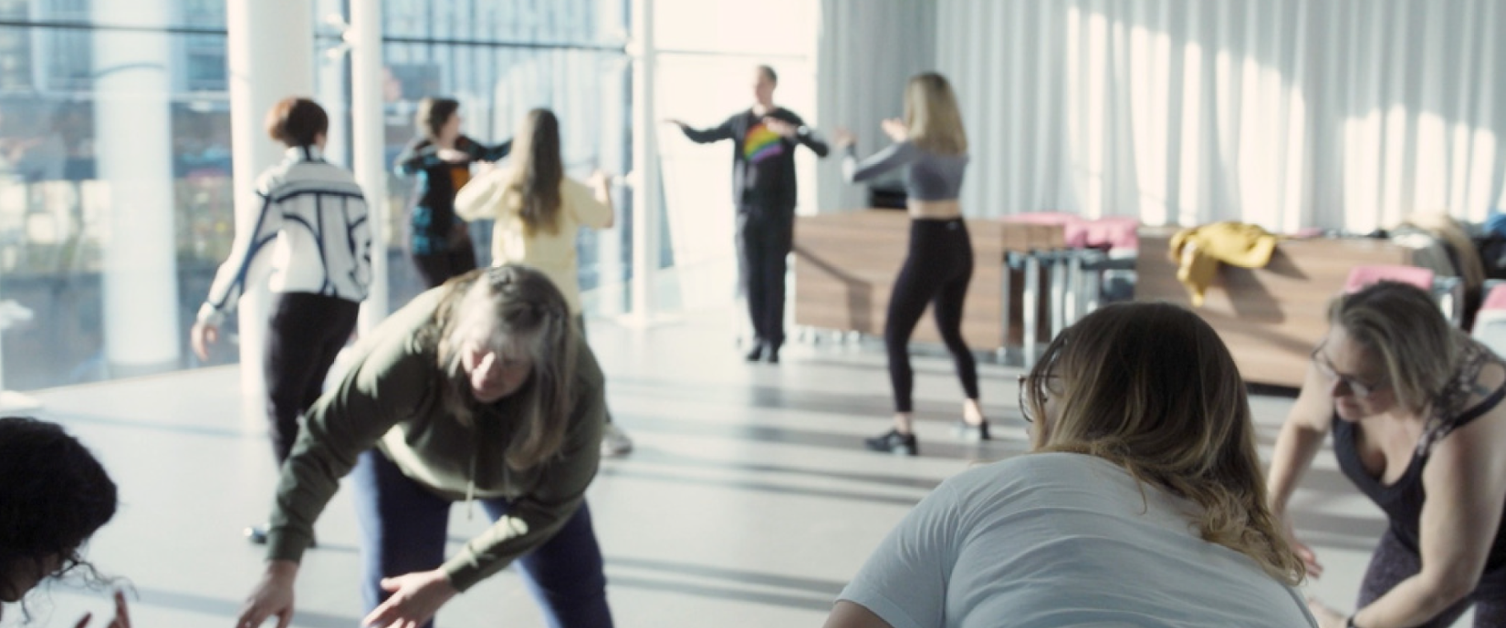 Health Education and Improvement Wales (HEIW) and Arts Council Wales are co-sponsoring a wellbeing programme led by The Body Hotel for NHS staff in Wales, which focuses on movement for self-compassion and burnout prevention.
There are three types of events open to NHS staff in Wales. The aims of these events are to:
create positive spaces to explore your wellbeing creatively
build confidence and foster compassionate relationships to the body
learn new skills and practices which you can apply to all aspects of your life.
The three sessions available are:
Movement Cwtch Cinio
Take a short 'you time' break during lunch to energise and unwind with a quick online activity led live by a movement specialist.
These events run at lunch time on alternating Wednesdays for 20 minutes via Zoom (two slots available at 12h and 12:30h). You don't need to book, and you can do this as a team or an individual. There will be twenty sessions, starting on Wednesday 5 April. These are a great taster to see if you'd enjoy the longer evening sessions.
To book your space visit Gwella.
Recharge Movement Lounge
An evening space to recharge and reconnect. You will learn skills and practices that prevent burnout and build positive connections using movement.
This evening event will run from 6pm to 7:15pm via Zoom. It will be on every other week starting on Wednesday 12 April and run up until October.
Self-Compassion Space
In this workshop intensive, we will deepen our movement practice and treat ourselves to checking out from daily life and checking into our bodies. You will learn more about dance/movement as a tool for our wellbeing and reflect on how we can nurture and replenish ourselves, enjoy connecting with others in person, and re-engage with play and creativity.
These events run for three hours on a Saturday every five weeks starting 29 April. They will take place in HEIW or the University of South Wales in Cardiff.