Mohsin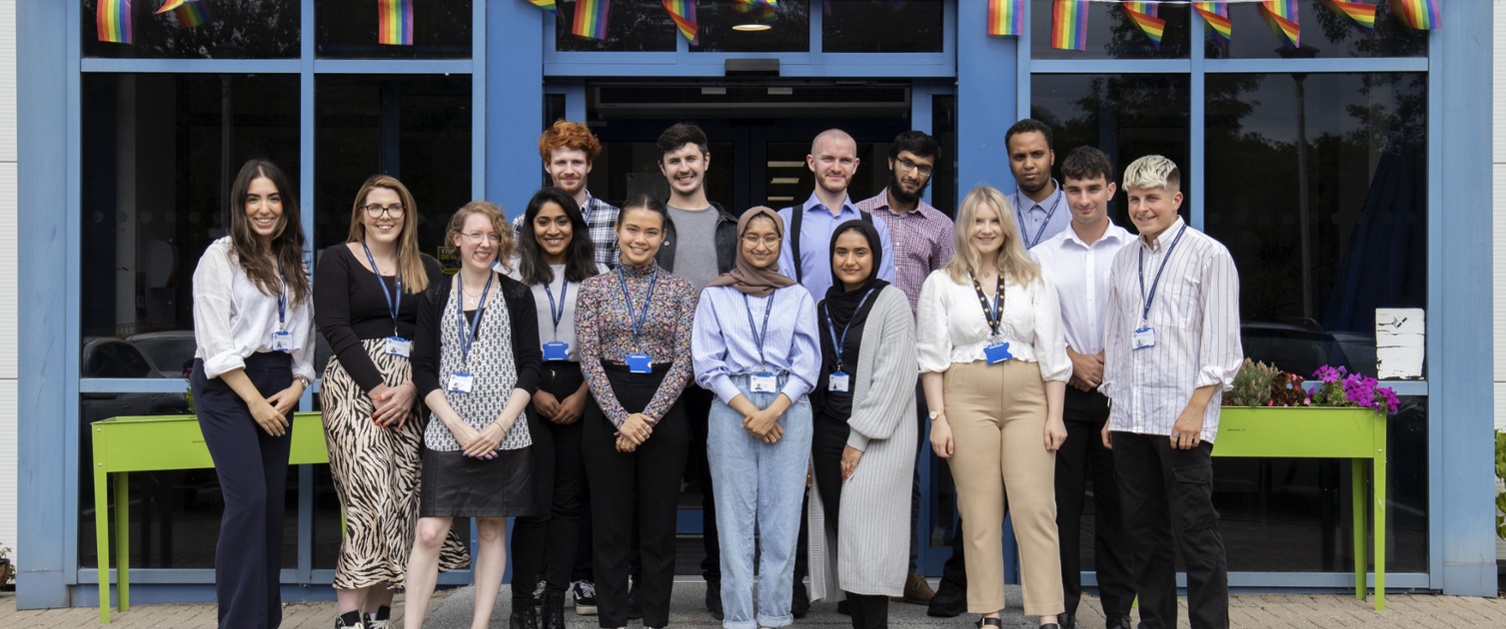 During summer 2022, HEIW took on 15 students for an eight-week internship. They each spent time in a specific department within HEIW to gain an insight into what it's like to work for the NHS in Wales.
Here you can read about Mohsin's internship experience at HEIW.
Name: Mohsin
Studying: Psychology
University: Cardiff University
Internship with: Multi-Professional Education and Training in Primary and Community Care team at HEIW
My overall experience
My name is Mohsin and I am a second year psychology student at Cardiff University.
My internship has taken place in the Multi-Professional Education and Training in Primary and Community Care team at HEIW. I worked on producing a summary of education and training for mental health nurses in primary and community care settings.
This internship has shown me just how capable I really am.
Mohsin's Project
Project summary
I have been working on multi professional education and training in primary and community care.
HEIW has been tasked with developing and implementing the mental health workforce plan. Part of this plan involves understanding the education and training needs of those who will be delivering this plan within the multi professional teams, as well as improving training capacity.
My project has been focused on understanding the education and training of a specific professional group within primary and community care. The professional group that I have been looking at are mental health nurses who provide support and care to patients using mental health services.
In the beginning
I started by conducting a web-based search of education and training which is currently available. This includes:
gathering information about undergraduate and postgraduate courses
looking at different community mental health roles
and collaborating with stakeholders who may have an interest in the current project.
Pre-registered degrees are usually required to become a mental health nurse and nursing degrees in mental health can be completed across Wales.
Our main interest has been to look at the different post-graduate degrees available for mental health nurses, which can be essential in progressing a career in the field. There are MSC's in advance clinical practice within Wales, which would be relevant to those wanting to become an advanced nurse practitioner. There are also postgraduate opportunities for nurses interested in specialising in particular areas of mental health, including talking therapies such as cognitive behavioural therapy and dialectical behavioural therapy.
I have also looked at postgraduate courses available in different home nations, where there seems to be a greater variety with MSC courses available in systematic family therapy and affective disorders.
Having a greater variety of postgraduate courses may be beneficial to the NHS in Wales, as it would mean more nurses specialised in different areas.
Community roles
I looked at different community roles available in mental health nursing, which involved collecting job descriptions. This was helpful in understanding the different roles available in primary and community care that are available to mental health nurses.
Stakeholders relevant to this project include patients, mental health nurses, the Royal College of Nursing and higher education institutes.
The main stakeholders I focused on meeting included members of different health boards who have been identified as leads in mental health education. These leads were identified through cooperating with the national clinical lead for adult mental health.
I was able to meet with leads from Aneurin Bevan, Cardiff and Vale and Swansea Bay Health Boards. I have also compiled a list of key contacts for individuals I was unable to meet. These meetings were useful for understanding how mental health nursing in primary and community care is structured within the different health boards. It also helped me understand the role Health Boards play within mental health services and the current education and training provisions provided. This was key to understanding the issues surrounding education and training in mental health nursing.
Next steps
I'll be having a board meeting with the MPETPC in September, after my internship has finished, to decide the priorities of this work moving forwards.
The one thing I've learned is that you don't have to be a doctor or a nurse to add value to the NHS. There are many ways of contributing.
Outside of work and university
In my spare time I enjoy staying active by playing sports such as football and badminton.