Ibby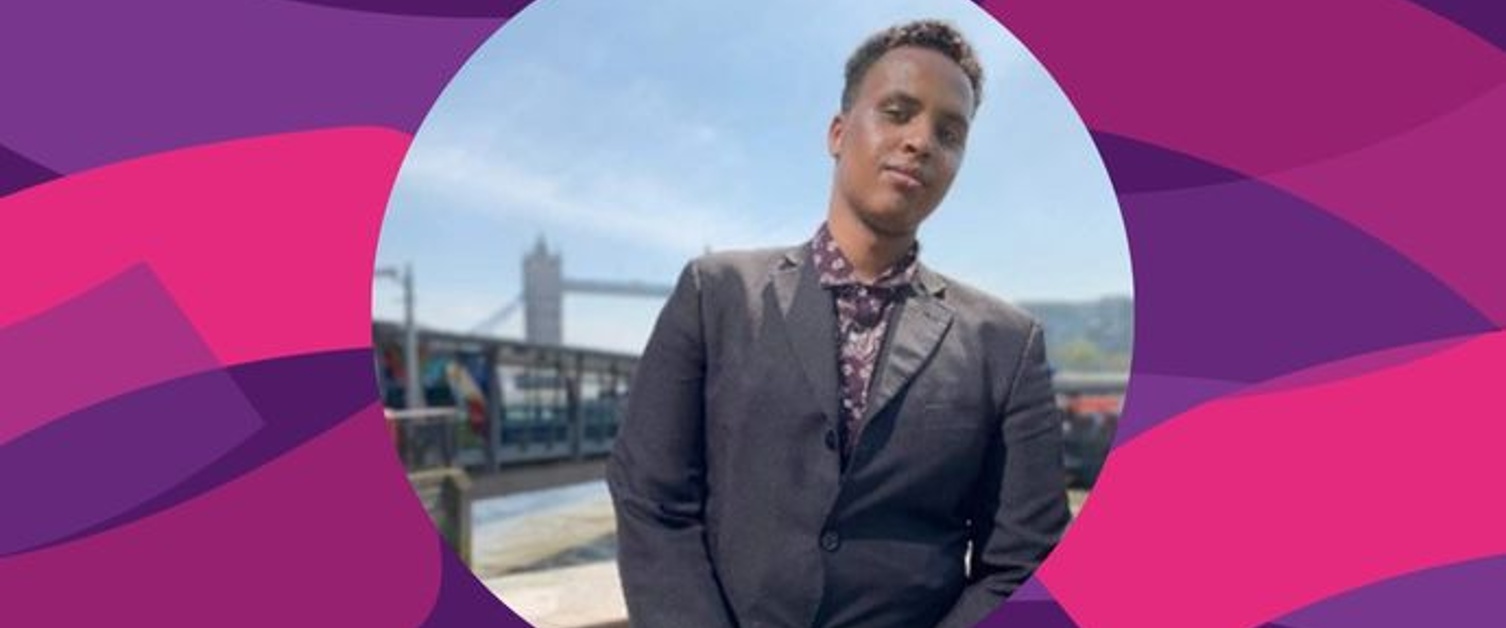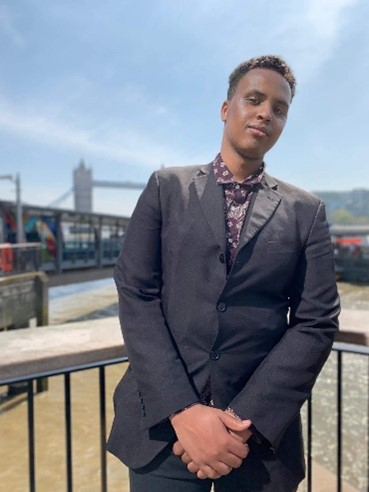 During summer 2022, HEIW took on 15 students for an eight-week internship. They each spent time in a specific department within HEIW to gain an insight into what it's like to work for the NHS in Wales.
Here you can read about Ibby's internship experience at HEIW.
Name: Ibby
Studied: Health and Social Care
University: University of South Wales
Internship with: Equality, Diversity and Inclusion team at HEIW
My overall experience
My name is Ibby Osman and I am a graduate from the University of South Wales. I studied a management degree in Health and Social Care.
I worked on a cultural competence module to educate and raise awareness for the organisation on the important of culture.
From working in many different sectors and functions of the NHS, I'd say that HEIW is one of the best organisations I worked with and that's honestly speaking from the heart. The entire organisation, not only the department, has been inclusive, supportive and have also been willing to really help and educate the future generation of the NHS.
I went away from the internship really inspired and motivated to showcase the organisation.
For me, the best part of the program was collaborating with the team, having conversations and using the team as a soundboard to brainstorm ideas. They helped me to really explore my communities and engage and collaborate on behalf of HEIW. To be given that free reign to deliver my project was amazing and I'm grateful for that.
HEIW's culture of being ethical and compassionate leaders who are creative and innovative about improving people life is really in line with my values. This is why I applied for the internship and I'm really grateful to have that opportunity to work with an amazing team. They really supported me and challenged me to build on my knowledge and scale in a variety of areas.
Ibby's Project
Project summary
My internship was with the leadership and organisational development team, working on equality, diversity and inclusion.
My project was to scope and develop a cultural awareness and cultural competency module for HEIW. I would do this by going into the communities and hearing from the underrepresented and seldom heard from communities.
I'm an individual who's passionate about health equity and equality, diversity and inclusion across health and beyond. Addressing the health inequalities and looking to tackle the social injustice is something I aim to achieve.
Project purpose
My project purpose was to develop a learning and development offering on cultural awareness for HEIW. The aim is to raise awareness of equality, diversity and inclusion and take an intersectional approach to really understand the barriers faced by those from underrepresented groups.
The development of this culture awareness resource will ensure that all HEIW stakeholders have an equal opportunity to be culturally competent through learning about different cultures and communities and the challenges they may face.
Project delivery
There were some key considerations which I had to include in the development of this resource. One of those was understanding the audience for this module. I wanted to have as much engagement as possible, so I needed to take on board the internal and external users, clinical and nonclinical and agree an approach which suited the user's needs. I wanted to ensure that culture groups, communities and the representative groups were encouraged and given an opportunity to share their lived experiences.
I also worked collaboratively within areas of HEIW that already have an existing culture awareness to share best practice.
This project was directly linked to supporting the HEIW Strategic Equality Action Plan Objectives 13.4, 13.5, and the IMTP Strategic Objective 5.2.
Next steps
HEIW is always committed to having a diverse workforce that's reflective of its people and communities of Wales. This would ensure we deliver services that respect and reflects the needs of everyone in the Community. Being culturally competent as an organization will really help to achieve this goal.
The original aim was to create a culture awareness module that showcases all protected characteristics and social groups. However, this first module will now cover the importance of culture to those from minority ethnic groups, in line with Welsh Government's Anti Racist Wales Action Plan.
Outside of work and university
In my spare time I enjoy volunteering primarily supporting underrepresented and seldom heard of communities. I hope to continue my learning from this experience, and to be an example of a compassionate and collective leader who aims to be a sustainable thinker and leads on creating a diverse, inclusive and equal environment.
Ibby has now joined HEIW for a 12 month internship which started in autumn 2022.