HEIW supports #HereforLife Nursing Campaign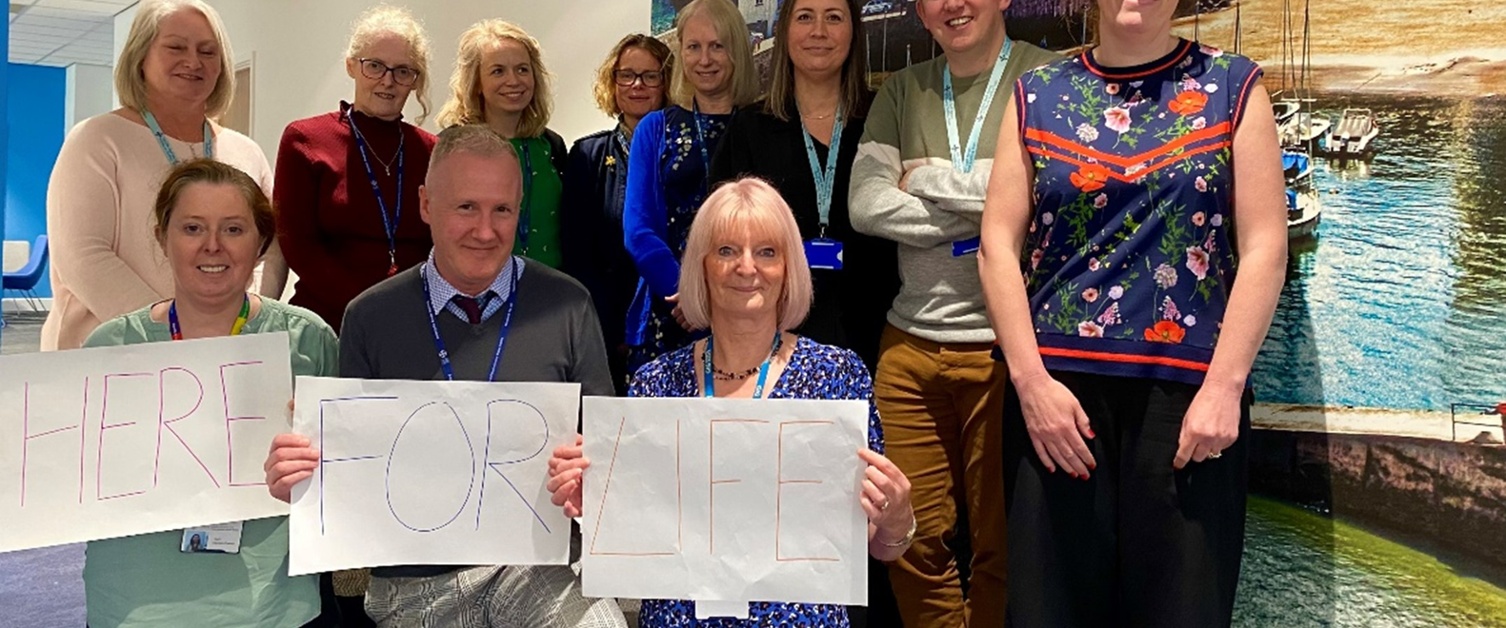 Today, Thursday 12 May 2022, is International Day of the Nurse.
To mark the occasion, we are supporting the Royal College of Nursing Foundation and UK and Ireland Chief Nursing Officers' Here For Life | Yma Am Fywyd campaign, which celebrates the diverse roles, responsibilities and incredible achievements of nurses and midwives, in both clinical and non-clinical settings across the UK.
The campaign acknowledges that there can often be a lack of awareness and understanding amongst members of the public around who nurses and midwives are, and what they do.
Here for Life aims to empower nurses and midwives to tell their own stories, so that the general public will develop a fuller understanding of the breadth and diversity of nursing and midwifery roles and expertise – and the vital contribution that these professions have on individual patients' care and health and care services as a whole.
At HEIW, our nursing team works in collaboration with all NHS Wales organisations, Welsh Government and Wales universities to play a key role in career and skills development and recruitment of nurses and midwives working in general practice and primary care in Wales.
Lisa Llewelyn, Director of Nurse and Professional Education at HEIW said, "Today, we continue to celebrate all of our fantastic nursing and midwifery colleagues and trainees for the incredible dedication and care you provide for the people of Wales.
"Despite the challenges of Covid-19, you have continued to show bravery, compassion and professionalism in your vital contribution to health and care services in Wales and we hope that your stories and successes shared as part of this campaign will help to encourage others to consider the same essential and rewarding career."
Hear from HEIW staff members, Simon, Emma and Lisa about their diverse roles and the vital contribution their teams make towards supporting the nursing and midwifery workforce in Wales.