HEIW signs the Healthy Travel Charter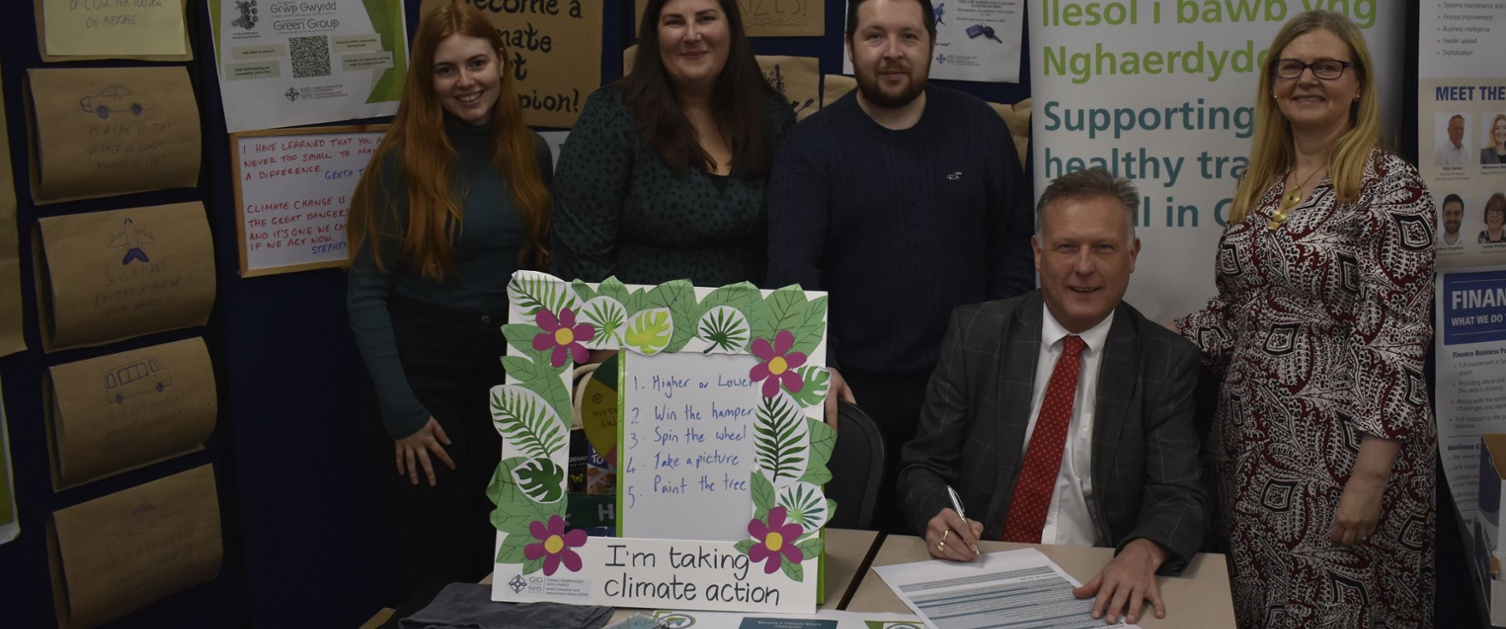 Published 16/11/2023
Health Education and Improvement Wales (HEIW) has pledged its support to Level 1 of the Healthy Travel Charter.
By signing the Charter, HEIW has committed to supporting staff and the wider healthcare workforce we work with in travelling more sustainably, such as walking, cycling, or using public transport.
HEIW is joining other NHS Wales bodies who have already committed to the Charter, including Cardiff and Vale University Health Board, Public Health Wales, and the Welsh Ambulance Service. Together, this commitment from public bodies will improve staff health and well-being, reduce air pollution, and cut carbon emissions.
HEIW's Executive Lead for Sustainability, Glyn Jones, officially signed the Charter in October 2023 during the annual HEIW staff conference.
Justine Cooper, HEIW's sustainability lead said: "This is an important step towards the organisation supporting staff with sustainable travel, especially given that staff commuting has been highlighted as one of HEIW's carbon hotspots. Committing to the Charter will help us reach our sustainability goals as set out in our Sustainability Action Plan."
As an organisation, HEIW is already meeting several Level 1 criteria of the Healthy Travel Charter. Including initiatives such as the cycle to work scheme available to all staff, there is an agile working policy in place, and on-site charging infrastructure for electric vehicles. The sustainability team is developing plans to meet the other criteria, including contributing to an interactive map of sustainable travel routes and establishing a network of sustainable travel champions, over the next two years.
To find out more about HEIW's climate action, please visit our climate action webpage.
Or for more information about the Healthy Travel Charter, visit the Healthy Travel Wales website.