Dedicate a postcard to an inspirational supervisor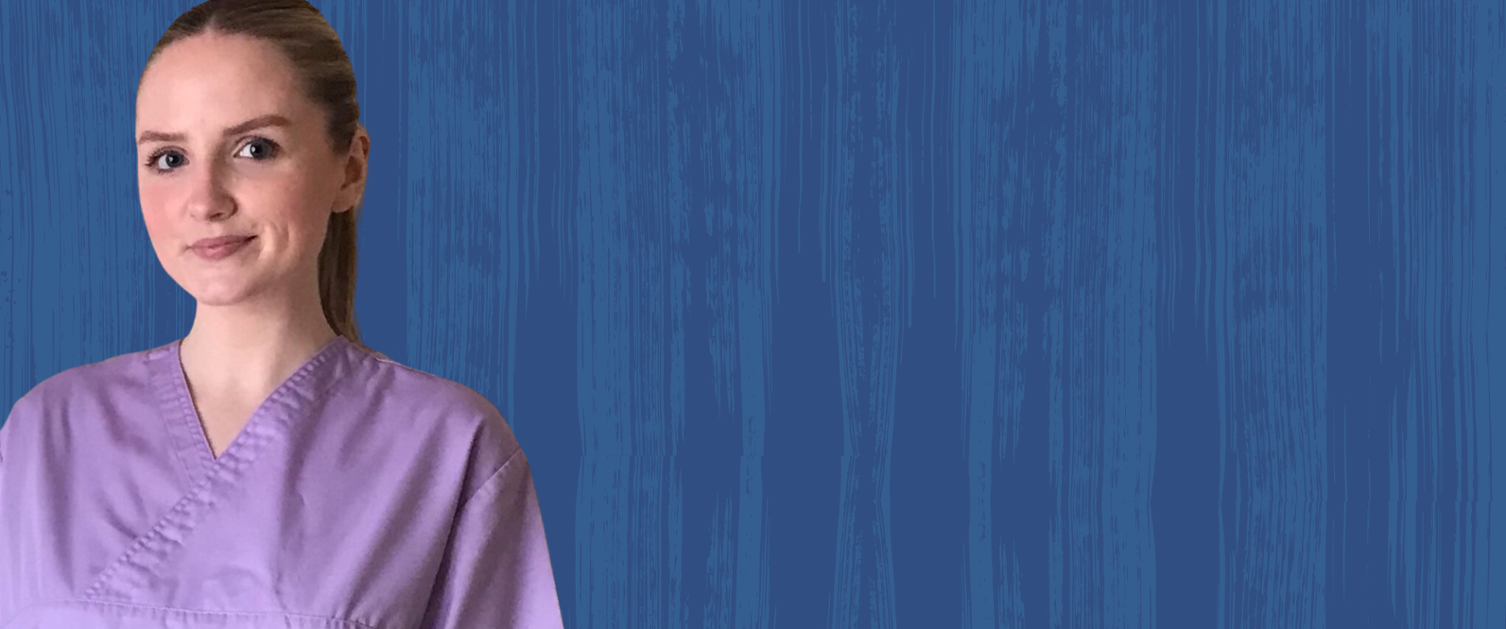 We at Health Education and Improvement Wales (HEIW) want to offer you an opportunity to send a digital postcard to a practice supervisor who has inspired you at any point on your placement journey. It would look like this..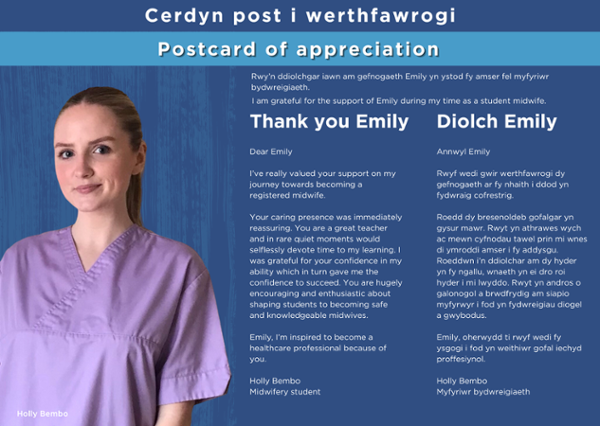 Sometimes we use photos, videos or patient stories to illustrate or support our work. This can be publications like our annual report, posters, leaflets, or for health campaigns, etc. They can also be used for training purposes.

As long as you are happy, we will also share the postcards on our HEIW social media accounts and use a selection of these for marketing purposes, advertising the value of practice learning opportunities available in Wales.

We will also make the postcards available for organisations where you are having your placements so they can share on their social media accounts and for recruitment and marketing.
Complete the information in this form and we will start designing a postcard dedicated to a supervisor who's inspired you.