Clare Carpenter of HEIW receives Doctors Academy Award for Excellence in Leadership in Surgical Education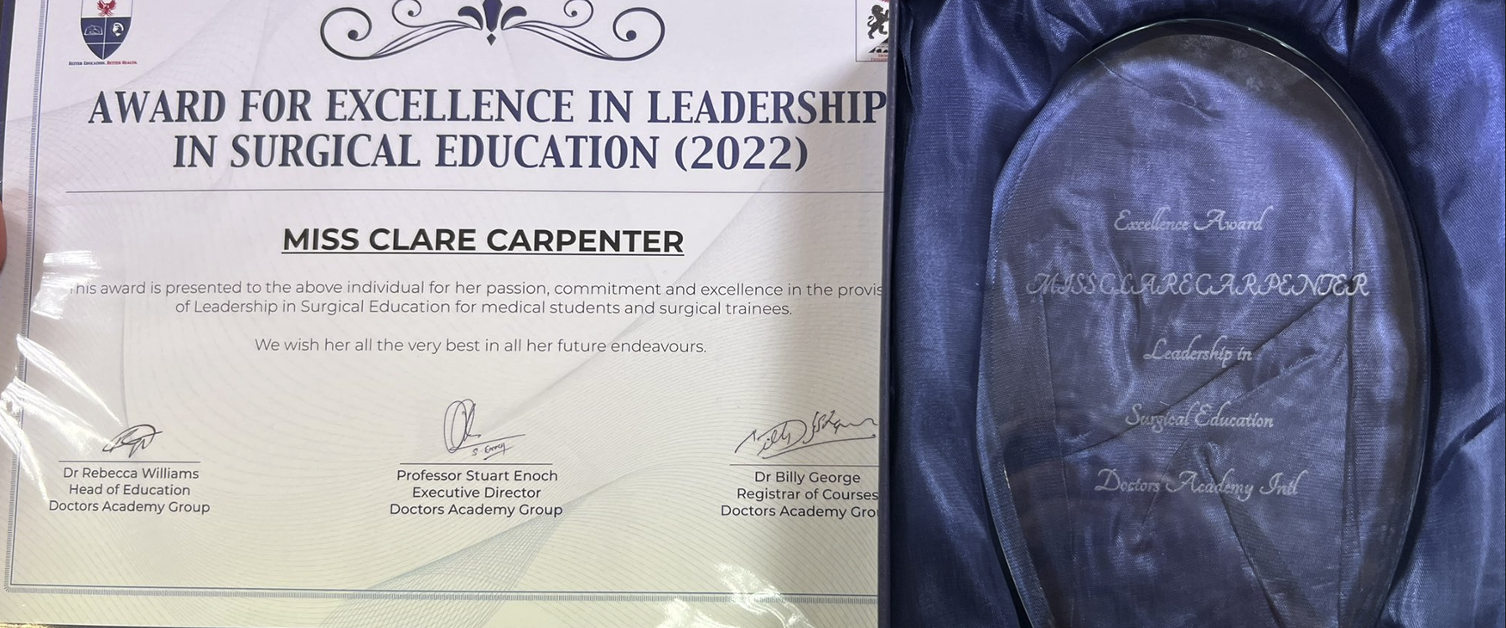 Clare Carpenter, Trauma and Orthopaedic Consultant at Cardiff and Vale University Health Board and Training Programme Director for Trauma and Orthopaedics Training at HEIW, has received an Award for Excellence in Leadership in Surgical Education.
The award was given by Doctors Academy, for her passion, commitment and excellence in the provision of leadership in surgical education for medical students and surgical trainees.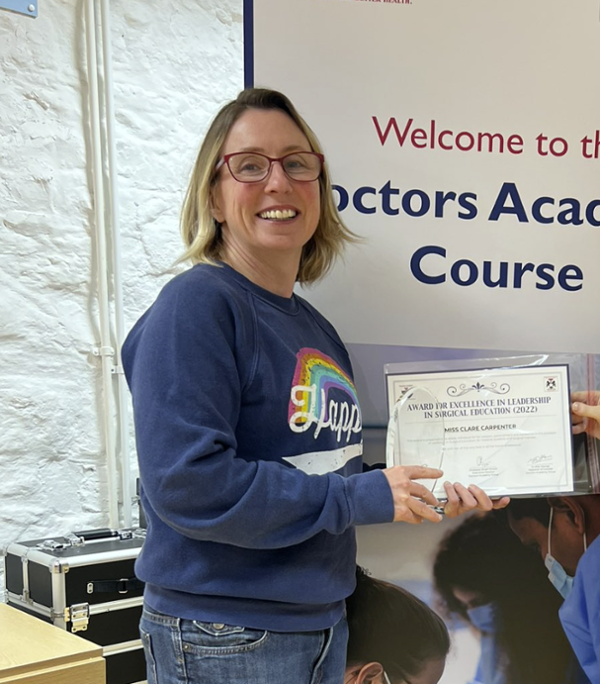 Doctors Academy is an international consortium of medical and dental practitioners that aims to promote medical education, disseminate information and exchange knowledge and expertise between professionals working across varied healthcare settings.
In her role at HEIW, Clare is responsible for ensuring the delivery of high-quality training for the Trauma and Orthopaedics Training Programme, of which there are currently 48 trainees.
Her work is crucial to ensure the future sustainability of the consultant workforce in this area.
She said, "I'm very grateful to Doctors Academy for their recognition of my commitment to surgical education, but it wouldn't be possible without the support, enthusiasm and commitment of my colleagues across the Welsh region, who all work incredibly hard to deliver education to our future surgeons."
Tom Lawson, Postgraduate Medical Dean and Deputy Medical Director at HEIW congratulated Clare on her achievements:
"This award is extremely well deserved. As Training Programme Director for Trauma and Orthopaedics Training at HEIW, Clare's contribution to education, training and support for trainees across Wales is second to none and we are very lucky to have her as part of our team. Llongyfarchiadau mawr iawn Clare."