Celebrating Apprenticeship Week 2023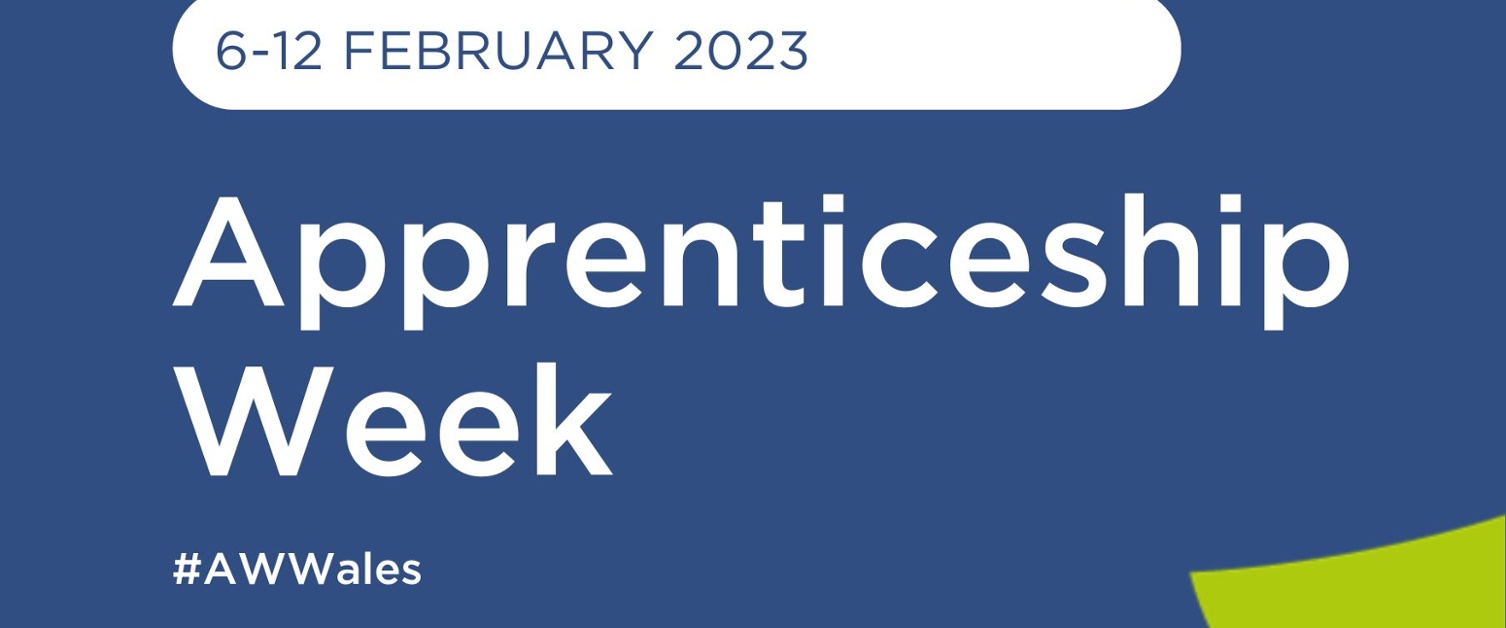 This year, the theme for National Apprenticeship Week (6 – 12 February 2023) is 'Skills for Life'.
Apprenticeships within the NHS can help individuals to develop the skills and knowledge required for a rewarding career whilst developing a talented workforce that is equipped with skills for the future.
If you want to earn, learn and make a difference, an apprenticeship within NHS Wales could be the next step for you.
Here's a selection of resources, activities and events that took place across NHS Wales this week to help encourage individuals to consider applying for an apprenticeship.
At HEIW, we wished our Welsh Language Apprentice Translator, Cedron Sion, a huge congratulations for winning Welsh Language Apprentice Translator of the Year and Welsh Language Apprentice of the Year at the Gower College Apprenticeship Awards, which took place on Monday 6 February. You can read more about Cedron's experience as an apprentice here.
Cardiff and Vale University Health Board shared inspiring stories of current apprentices working across a variety of departments through the Cardiff and Vale University Health Board Apprenticeship Programme. You can read these here.
Colleagues across NHS Wales highlighted Careersville as a fantastic digital resource for anyone considering applying for an apprenticeship within NHS Wales. Developed by our team at HEIW, our virtual career village for NHS Wales features a Skills Library building, which offers useful resources for anyone considering a career in the NHS. This includes interview and application support and guidance, apprenticeship blogs and more.
Cwm Taf Morgannwg University Health Board's award-winning Apprenticeship Academy has shared advice and apprenticeship experiences from both new and existing members of staff who have completed apprenticeships to upskill, achieve development qualifications and progress in their roles. Search @CwmTafMorgannwg on Twitter to read a wide range of case studies.
Hywel Dda University Health Board has also been highlighting the different pathways to apprenticeships within NHS Wales through sharing apprenticeship journeys and real-life experiences from within their health board. Search @HywelDdaHB on Twitter to find out more.