A spotlight on our current team of SAS tutors at HEIW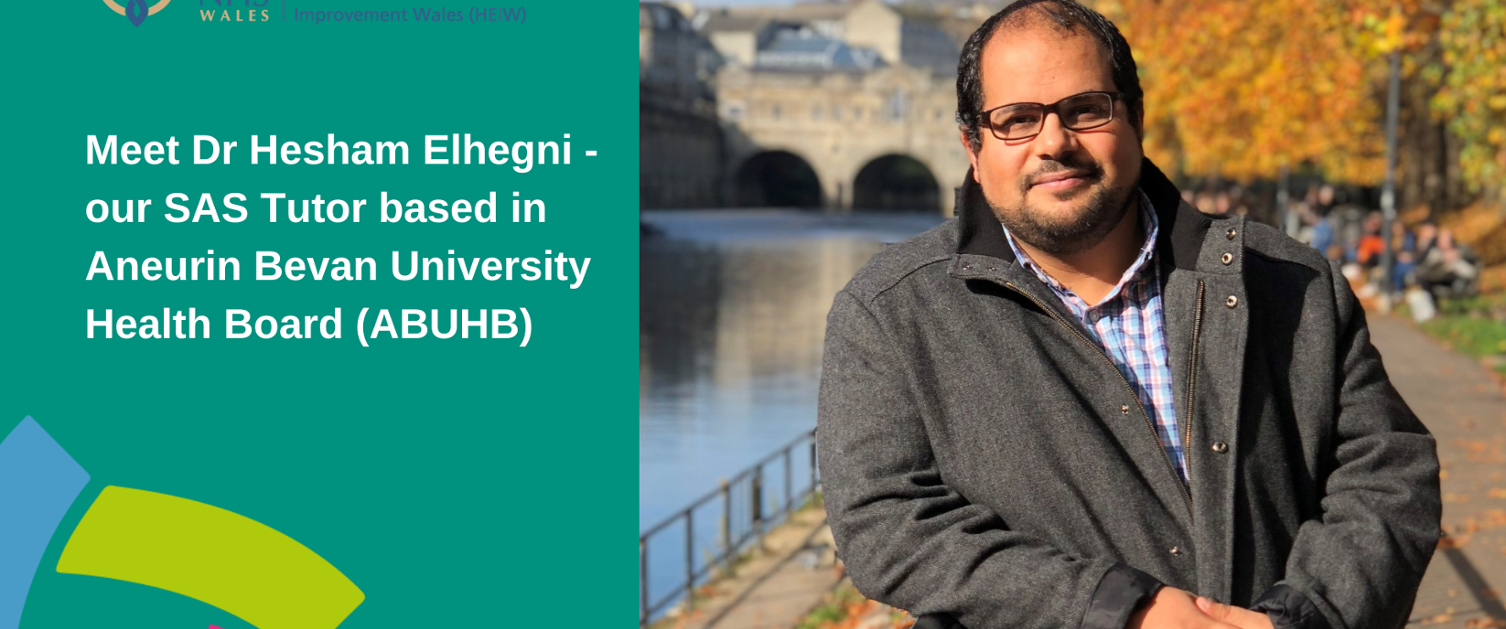 Our SAS (Specialist, Associate Specialist and Specialty) team provides leadership and facilitates the education, training and career progression for all SAS doctors and dentists in Wales. The team is supported by a network of SAS tutors based in each of the Health Boards across Wales, and the tutors help facilitate training and career progression for SAS doctors.
This month meet Dr Hesham Elhegni, our SAS Tutor based in Aneurin Bevan University Health Board (ABUHB). Hesham has been an SAS tutor for just over one year now and is here to help you.
Dr Hesham Elhegni is a Speciality doctor in Care of The Elderly (COTE). Originally an International Medical Graduate (IMG) arriving in the UK in 2011, Hesham started his PhD degree in Bristol University. He was awarded a PhD and then started working in the NHS in 2016 in London and finally arrived in ABUHB in 2018. Hesham loves working with the elderly and working in a Multi-Disciplinary Team including the clinical and social aspects of management. Hesham's interests include cooking, travelling and ancient history.
Since being appointed as SAS Tutor just over a year ago, Hesham has arranged several Continuing Professional Development (CPD) training sessions and courses for SAS doctors and dentists in ABUHB. These include HEIW funded courses and those run within the Local Postgraduate Centre. Some of these courses now run on a yearly basis to reach as much of the SAS population as possible. As SAS Tutor, Hesham is also a part of the IMG Support Group. He is heavily involved in producing an introduction pack for IMG doctors coming to work in ABHUB.
There are resources and further information on our webpages, take a look here: