A Plan to Help Protect the Planet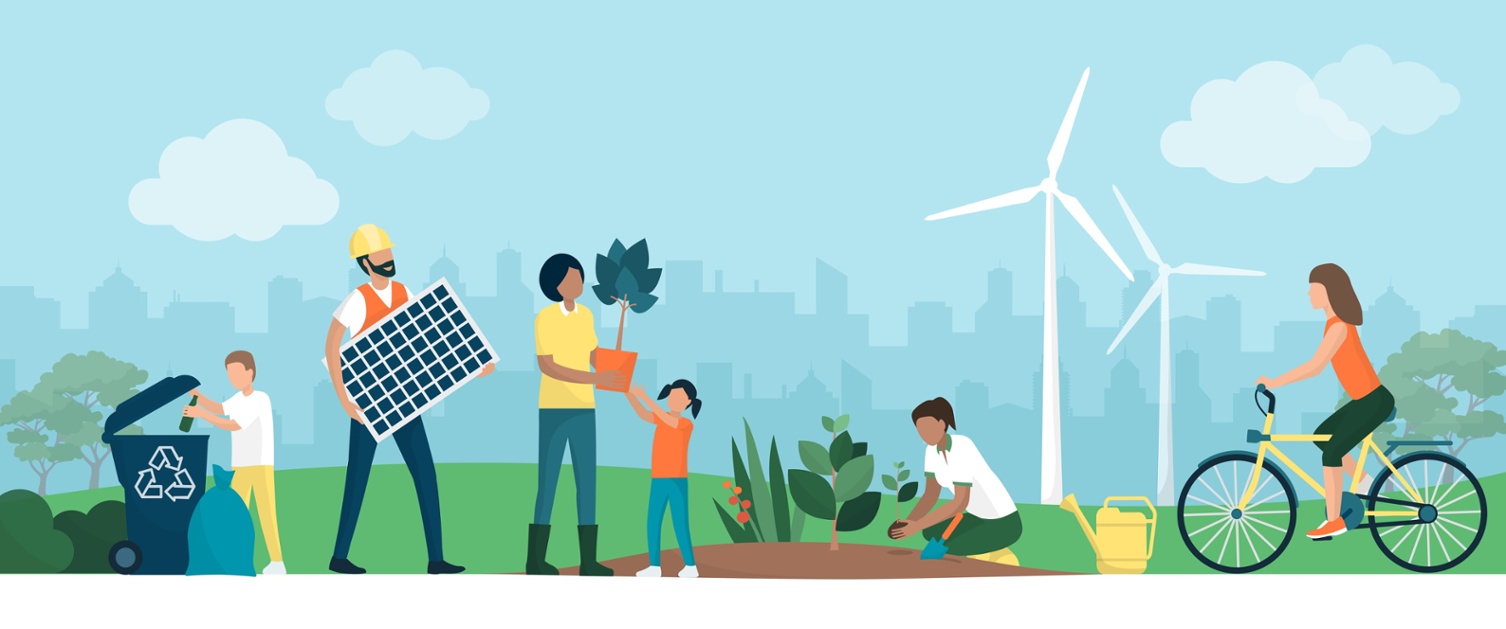 You may have heard all the talk lately of the COP26 conference. This is where world leaders come together to talk about climate change and how to tackle it. They believe the event to be the world's last best chance to get runaway climate change under control!
We thought this would be a good time to publish HEIW's Biodiversity and Decarbonisation Strategy in full. This new strategy is intended to help HEIW staff and others take positive steps to make changes both in working and personal lives.
It supports the Welsh Government's NHS Wales Decarbonisation Strategic Delivery Plan which was launched in March 2021.
HEIW's strategy sets out our organisation's high-level aspirations and intentions to meet requirements, to call its staff, stakeholders, partners and suppliers to action, and to make positive changes now to achieve longer-term goals for Wales.
In-line with legislation and national plans, HEIW's strategy focuses on four key areas for action. These are:
Engaging and supporting our staff
Sustainable procurement
Developing our office, Ty Dysgu, and supporting our local communities
Environmental sustainability
Alex Howells, CEO of HEIW said, "Climate change is the greatest threat to human health. Polluted air and rising temperatures are linked to major health problems, from heart attacks and strokes, to the spread of infectious disease and psychological trauma. We must act now to reduce our impact on the environment.
This responsibility lies with each and every one of us. I'm so proud of what we've achieved so far within HEIW and this strategy will enable us to begin shifting the culture, not just in HEIW but within the wider NHS in Wales and the UK, to make better decisions for our planet and the health of the people in Wales."
We are actively working towards the Welsh Government ambition for a net zero carbon public sector in Wales by 2030. This means we're aiming to balance the amount of greenhouse gas produced and the amount removed from the atmosphere.
In Ty Dysgu, we have already installed LED lighting, use green electricity, developed a recycling scheme and diverted 100% of our waste away from landfill. We're also encouraging our staff and stakeholders to make sustainable changes in their lives and providing information on how they can make a difference.
We all have a responsibility to drive carbon reduction and support biodiversity. HEIW is proud to be a part of the fight against climate change and to be working towards building a more sustainable future.