A new HEIW Head of Placement Experience and Improvement Wales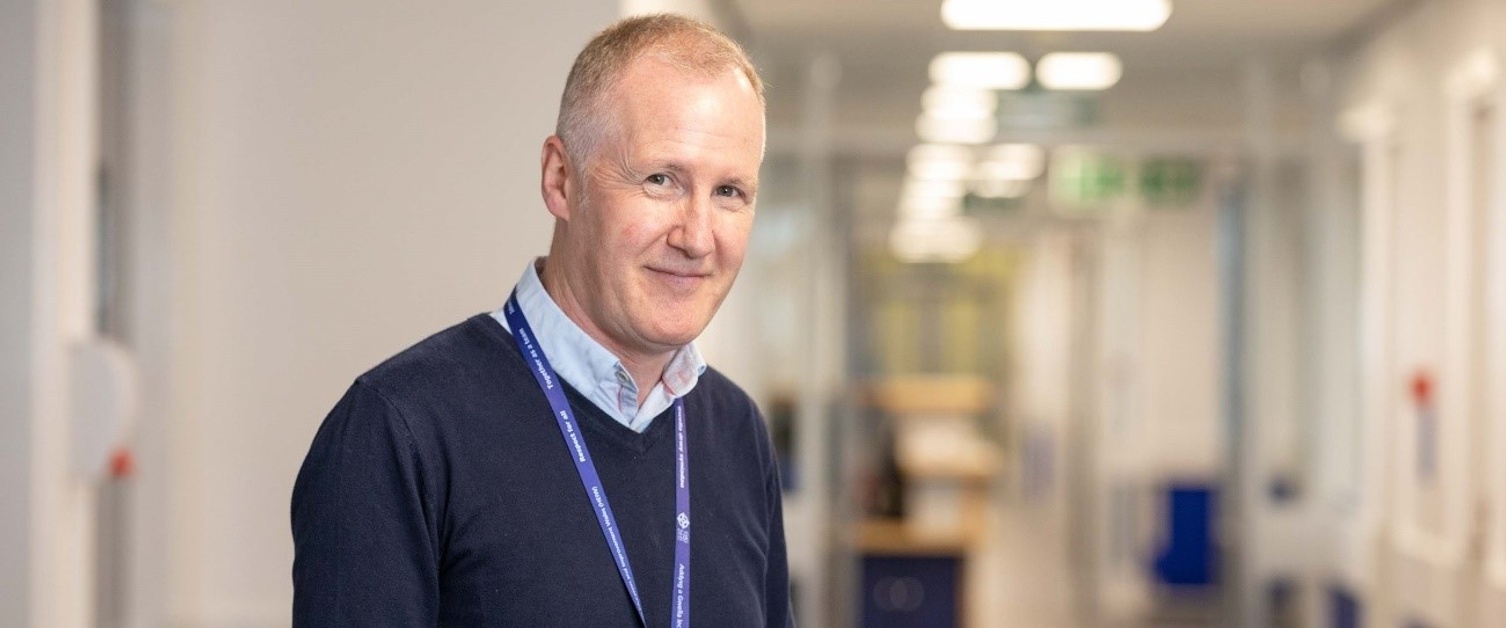 14 July 2021
A new role, Head of Placement Experience and Improvement at Health Education and Improvement Wales (HEIW) has recently been created.
Dr Simon Cassidy has been appointed to the role and will take up post in August. Simon, a registered nurse, has worked in clinical and practice education roles for several years in Wales. The Head of Placement Experience and Improvement will maximise opportunities to develop healthcare student practice experience, innovation and alignment across health and social care sectors, healthcare professions, and placement geographies, linking with students, universities, placement providers, Welsh Government and a range of key stakeholders across Wales.
Simon will work strategically with the Director of Nurse and Health Professional Education and other key members of HEIW and wider stakeholders, in the quality assurance of placements across Wales for over 9,000 students undertaking undergraduate education, enabling expanded and sustainable student placement capacity across health profession programmes.
The Head of Placement Experience and Improvement is a national role and will work closely with practice education facilitators and practice educators across Wales but also with medical, pharmacy, optometry, general practice and dental colleagues internally to ensure that all students and trainees receive quality and safe placements built on common principles. This work will lead, develop, and continually improve quality management aspects of placement learning and experience in line with the strategic vision of HEIW.
Simon Cassidy commented: "Practice learning experiences are a crucial part of healthcare students' personal and professional development and the quality of placement opportunities are instrumental in supporting the next generation of registrants. As Head of Placement Experience and Improvement, I am keen to work in partnership with all stakeholders to maximise and celebrate the opportunities that practice learning can bring."
We asked Simon some questions. See his replies here…

Simon Cassidy, HEIW Head of Placement Experience and Improvement Wales

What will you bring to the role?

As a system leader for healthcare education in Wales, HEIW has a wide range of functions underpinning future education and workforce planning. At the same time, there is an important understanding that improvement is more than simply a function, more a commitment to sustainable service developments, with person-centred compassionate care at the centre of all decision-making.
As part of this ethos I recognise the importance of collaborative working, generating consensus, having a common commitment to see things through, and I look forward to continuing to work with placement stakeholders across Wales on this basis.

What is your career journey?

I have worked in several healthcare clinical and educational roles for over thirty years. I first thought about being a healthcare professional through my involvement in support services for people who were experiencing homelessness. I subsequently became a registered nurse and worked for a significant period of my career with people with learning disabilities in hospital and community settings. More recently, I worked as a Practice Education Facilitator team lead providing direct practice education support for students, supervisors, and assessors within clinical placements. I also chaired the All Wales Practice Educator forum for a ten-year period.

In October 2018, I was seconded to HEIW as Programme Manager to work on a Once for Wales approach to implementation of Nursing and Midwifery Council 'Future nurse' standards and the development of several common all Wales programme elements. This work has underpinned the supporting infrastructure for implementation and successful NMC approval of 'Future nurse' programmes in Wales, and paved the way to prepare practice supervisors and practice assessors across multiple programmes including nursing, midwifery, prescribing, Specialist Community Public Health Nursing and the Specialist Practitioner Qualification.

Over the last fifteen months, together with organisational partners, I have also been involved in the development of a series of national principles, protocols, and placement resources which have contributed to students' continuation on healthcare programmes during pandemic conditions.
I'm a keen advocate for evidence-base practice underpinning everything that we do whether that is direct involvement in healthcare delivery or wider education and workforce developments. I've been involved in several national policy developments to this end and am also a Senior Fellow of the UK Higher Education Academy.

This way of thinking stems from my doctoral research on support of students who are not meeting required levels of proficiency in clinical practice, which reinforced the importance of dissemination of work whether through best healthcare practice, publications, conference presentations, service evaluations or simply sharing embryonic ideas. I've missed those anecdotal corridor conversations that often inspire further developments. The rapid move to digital communications has been fantastic, but I also look forward to having more in-person conversations as pandemic conditions allow.
What is your new role going to include?

My new role as Head of Placement Experience and Improvement will involve working strategically with universities, health boards/trusts, and key personnel such as Practice Education Facilitators and Practice educators, to identify workforce pre-registration training education needs and to develop and manage safe, high quality, inter-professional student and trainee health, and social care placements on behalf of NHS Wales.

What would you say to someone who is starting a career in healthcare?

I would say to value the learning, the joys, and the realities that healthcare roles can bring. My journey has included a rollercoaster of emotions, sometimes on a high when things go well, sometimes feeling out of my depth. Overall, however, to be part of improving healthcare standards and education and contributing to a sustainable workforce is a privilege that leaves a profound trace both personally and professionally.