20 years in NHS administration - by Ruth Taylor, Careers & Widening Access Advisor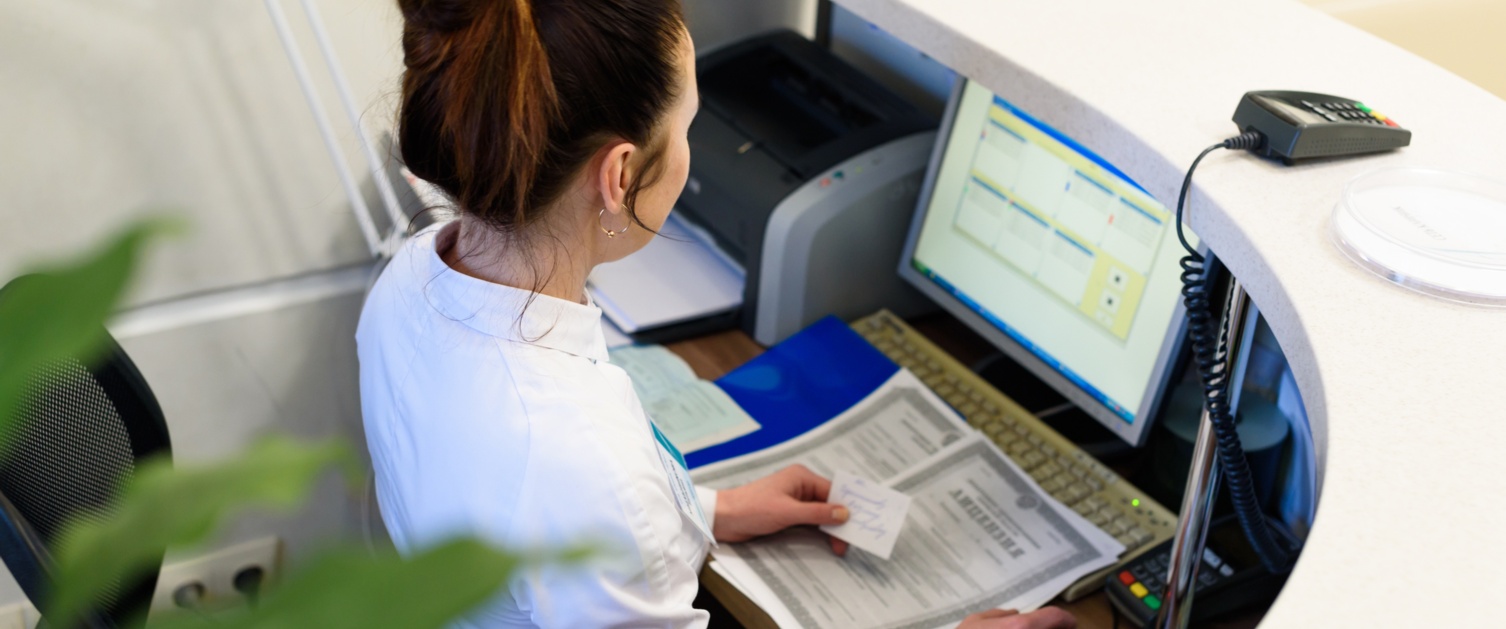 Right across NHS Wales, our administrative professionals play a vital role in supporting both staff and patients.
Here's Ruth to tell us about her 20 year journey with NHS Wales.
---
20 years in NHS administration
by Ruth Taylor, Careers & Widening Access Advisor
This year marks my 20th year working in the NHS. I was unfortunate to have missed out on a great deal of my education growing up, sitting and achieving 4 GSCEs. I looked at further educational opportunities and tried a few different college courses, but none of them really felt right. I therefore took the decision to enter the world of work, being appointed as a part-time dental clerk in the Dental Hospital in Cardiff. This was an entry level role with the responsibility for completing paper forms to document student activity. Whilst the role seems not particularly challenging, it was vitally important as it ensured there was funding available to ensure students could train to be dentists. During this role, I was also able to help on reception and carry out basic administration duties.
Whilst in this role, I had a very supportive manager who identified something in me. An opportunity came up as a clinical secretary supporting various consultants and departments across the hospital. I quickly learned how to copy and audio type, use different systems and communicate with the public and health care professionals across the wider organisation. I also supported the service that provided dental care to patients in hospital, including those with mental health issues and those undergoing rehabilitation. This role really made me understand what I valued from work and that was helping other people within the organisation, enabling them to focus on providing excellent patient care.
In 2006, I was successful in gaining the post of Medical Secretary/PA in Haematology. I was responsible for the typing of clinical correspondence and management of diaries for three consultants. This role developed my communication skills as many patients that I spoke to were extremely unwell with cancer diagnoses. This was sometimes challenging as patients would be anxiously waiting for results and I would sometimes know they had a serious diagnosis before they did. I was able to build excellent relationships with individual patients and it really helped them knowing they had a named individual they could contact should they need to who would be able to help them.
I remember typing a clinical letter that stated that some blood tests had been requested for a patient. I printed the results out and put them in the tray for the consultant to see when they returned from their clinic. That evening I received a text from the consultant to thank me for alerting her to the results as the patient required emergency admission as they were extremely unwell. This really highlighted to me the value my role brings to patient care.
In 2013 I was appointed to Data Manager in the Paediatric Oncology Clinical Trials Department. It involved the collection and interpretation of data in relation to children diagnosed with cancer to help inform future treatments. This role was extremely challenging as I would often see extremely unwell children, some of whom unfortunately passed away. I became a key member of the multidisciplinary team, being able to inform clinicians if their patients were eligible for clinical trials. I took great pride in knowing that the work I was undertaking could help improve the survival rates of children with cancer.
In 2016 an opportunity came up as PA to the Dental Hospital Senior Operational Team. I loved being back in the Dental Hospital. This role opened up so many opportunities for me. My line manager was very supportive and encouraged me to get involved with all sorts of work including supporting different workstreams within the hospital and working with managers on specific projects. I gained a vast understanding of the dental hospital operationally and expanded by knowledge greatly in a short space of time. I coordinated and contributed to improvement initiatives, including reducing the waiting times of patients waiting for clinic appointments. I also developed office systems to monitor mandatory training and appraisal compliance, being the only directorate in Cardiff and Vale to consistently achieve over 85% compliance. I also contributed to the Dental Hospital being the only hospital in the UK to receive the Louder Than Words Accreditation, an award that recognised the positive action the hospital had taken to improve the experience of patients with hearing loss.
This role paved the way for me moving from Cardiff and Vale and joining the new and exciting organisation that is HEIW. The knowledge and skills I had gained over my career put me in the perfect position to apply and be successful in the role of Executive Assistant to the Director of Workforce and OD and the Medical Director. I was quickly involved in supporting complex people management activities, arranging roadshows across Wales and developing new systems to support my directors. I became involved in various groups across the organisation including the Health and Wellbeing Network and underwent training to become a Time to Change Champion. It was so refreshing to be encouraged to join these groups and support the organisation in ways outside of my role.
Until now, I was never really sure what I wanted to do and was just happy doing my best and supporting others. This role really made me appreciate my capabilities and what direction I wanted to take. It ignited my passion for Workforce and Organisational Development and I was encouraged to undertake a Level 5 CIPD human resources qualification. I am now coming to the end of this course, which has taught me so much about people management and organisational development and has further confirmed that I am on the right career path.
I am now a Careers and Widening Access Advisor in HEIW with April marking the end of my first year in post. This role is very different to anything I've done before – I never knew how creative and innovative I could be! Being part of a new team with so many new things to be developed, is extremely exciting knowing that my ideas will help inform the future of the NHS Wales Careers Service.
Reflecting on my 20 years of NHS experience, I really recognise the contribution I have brought to the NHS in Wales. You don't need to be on the frontline to really make a difference, each and every one of my administrative roles has been instrumental to ensuring the cogs of the NHS' well-oiled machine can continue turning, ensuring the population of Wales receive the best care and treatment when they need it.
---
If you would like to know more about the career opportunities available within NHS Wales, visit https://heiw.nhs.wales/careers/.