Wales achieves over 99% fill rate as more and more junior doctors choose to train here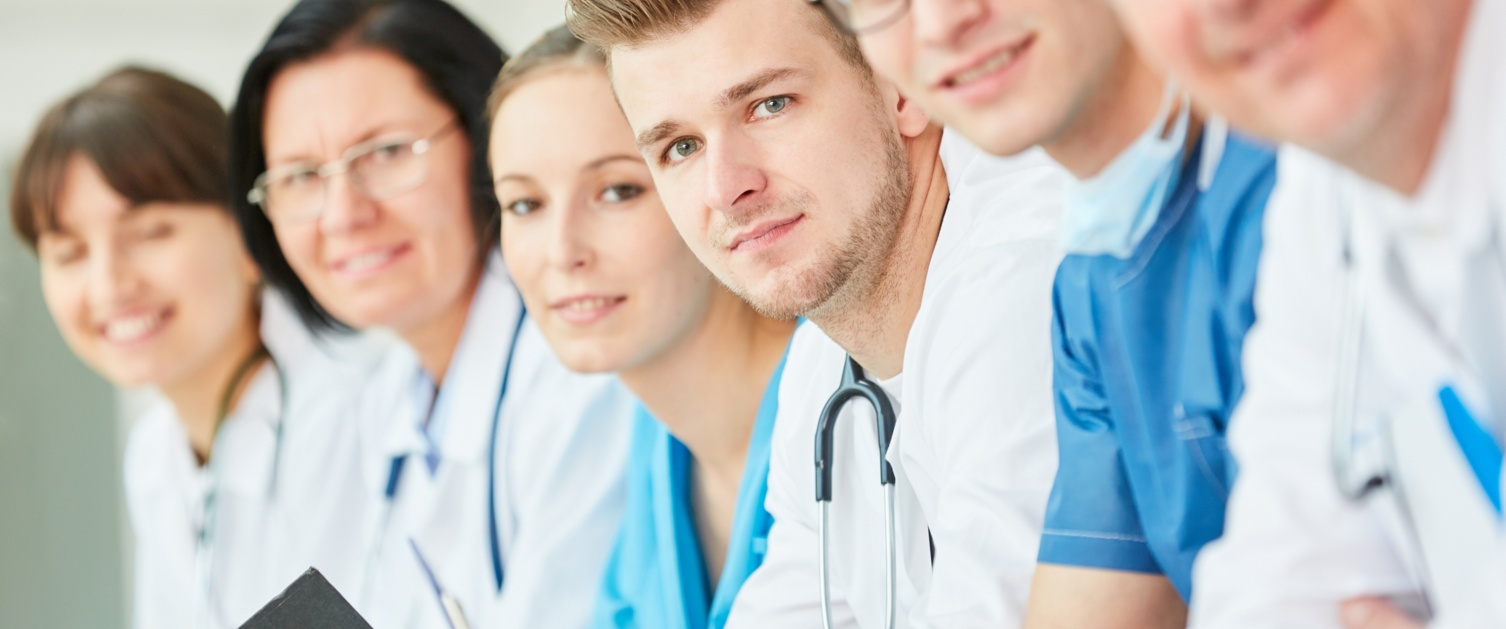 According to data published by the UK Medical and Dental Recruitment and Selection Board, Wales has achieved the highest fill rates across the UK.
Over 99% of secondary care core and specialty training posts across Wales have been filled as an increasing number of junior doctors recognise Wales' potential as an excellent place to train, work and live.
This year's total fill rate of 99.30% has increased by over 5% from the previous year and over 10% from 2018.
The number of training posts available has also increased from 415 to 428. Of this 428, only three places were not filled this year across 15 different specialties such as Core Surgical Training, Clinical Radiology, Ophthalmology and Obstetrics and Gynaecology, with 12 specialties achieving 100%.
The number of new GPs training in Wales has increased by 13.5% since last year and a record 58.5% since 2018, at this stage of recruitment. This further strengthens Wales' reputation as an outstanding place to train to become a GP.
So far this year, 176 General Practice (GP) trainees have been recruited by Health Education and Improvement Wales (HEIW), with the figure expected to continue to rise until the completion of further recruitment rounds scheduled in the Autumn. This will have a direct impact on increasing the number of GPs caring for patients across Wales over the coming years and will help deliver our ambitions to strengthen and expand primary care services
Over the last few years HEIW has established a number of initiatives to promote Wales as a great please to train and work, including introducing incentive packages which include funding for one sitting of Royal College examinations, increasing the opportunities and profile of hard to fill specialties through Foundation level taster experiences and regularly promoting specialties at Careers events for Foundation Trainees and Medical students. The GP Trainer Course has also been re-designed by the HEIW GP Training Educational management Team.
Professor Pushpinder Mangat, Medical Director at Health Education and Improvement Wales, said: "These fill rates for this group of doctors show a sustained increase in the number of core and early specialty trainees choosing to come to Wales. We are delighted to have reached almost 100% this year, which will have such a positive impact on healthcare services and patients in Wales.
"We have continued to work with specialties and partners across Wales, particularly in those areas where we've seen longstanding vacancies, to improve fill rates. We're proud of the hard work of our teams in this area which is reflected in these exceptional figures."
Health Minister, Vaughan Gething said: "Our reputation as an excellent place to train to become a GP is growing and the latest recruitment numbers are testimony to that.
"The Welsh Government is committed to delivering the workforce needed to deliver a modern, sustainable health and social services system as set-out in A Healthier Wales. We continue to support the expansion of GP training places in Wales and through our marketing campaigns we have now gained a reputation as an outstanding place for medical professionals to Train, Work and Live."
Ends
Editors Notes:
Established on 1 October 2018, Health Education and Improvement Wales is a Special Health Authority sitting alongside Health Boards and Trusts within NHS Wales. We have a leading role in the education, training, development, and shaping of the healthcare workforce, supporting high-quality care for the people of Wales.'
Fill rates for Wales for last three years by specialty
| | | | | | | | | | |
| --- | --- | --- | --- | --- | --- | --- | --- | --- | --- |
| Specialty | 2020 Posts | 2020 Accepts | 2020 Fill Rate% | 2019 Posts | 2019 Accepts | 2019 Fill Rate | 2018 Posts | 2018 Accepts | 2018 Fill Rate |
| ACCS Anaesthetics/Core Anaesthetics | 30 | 30 | 100.00 | 36 | 36 | 100.00 | 33 | 33 | 100.00 |
| Cardio-thoracic surgery | 1 | 1 | 100.00 | 1 | 1 | 100.00 | 1 | 1 | 100.00 |
| Core Surgical Training | 44 | 44 | 100.00 | 45 | 45 | 100.00 | 44 | 44 | 100.00 |
| Histopathology | 2 | 2 | 100.00 | 4 | 4 | 100.00 | 5 | 2 | 40.00 |
| Neurosurgery | 1 | 1 | 100.00 | 1 | 1 | 100.00 | 1 | 1 | 100.00 |
| Ophthalmology | 2 | 2 | 100.00 | 7 | 7 | 100.00 | 8 | 8 | 100.00 |
| Oral and Maxillo-facial Surgery | 1 | 1 | 100.00 | 1 | 1 | 100.00 | 1 | 1 | 100.00 |
| Public Health Medicine | 2 | 2 | 100.00 | 5 | 5 | 100.00 | | | |
| Internal Medicine Training | 75 | 74 | 98.67 | 70 | 70 | 100.00 | 120 | 83 | 69.17 |
| Clinical Radiology | 20 | 20 | 100.00 | 13 | 13 | 100.00 | 17 | 17 | 100.00 |
| Core Psychiatry Training | 27 | 26 | 96.30 | 21 | 20 | 95.24 | 14 | 11 | 78.57 |
| ACCS - Emergency Medicine | 14 | 14 | 100.00 | 15 | 15 | 100.00 | 12 | 12 | 100.00 |
| Obstetrics and Gynaecology | 9 | 9 | 100.00 | 9 | 9 | 100.00 | 8 | 8 | 100.00 |
| Paediatrics | 24 | 23 | 95.83 | 14 | 14 | 100.00 | 17 | 14 | 82.35 |
| General Practice | 176 | 176 | 100.00 | 169 | 155 | 91.72 | 128 | 113 | 88.28 |
| Total | 428 | 425 | 99.30% | 415 | 394 | 94.94% | 409 | 348 | 85.09% |