Blog: Helen Thomas, Assistant Director of Leadership and Succession, HEIW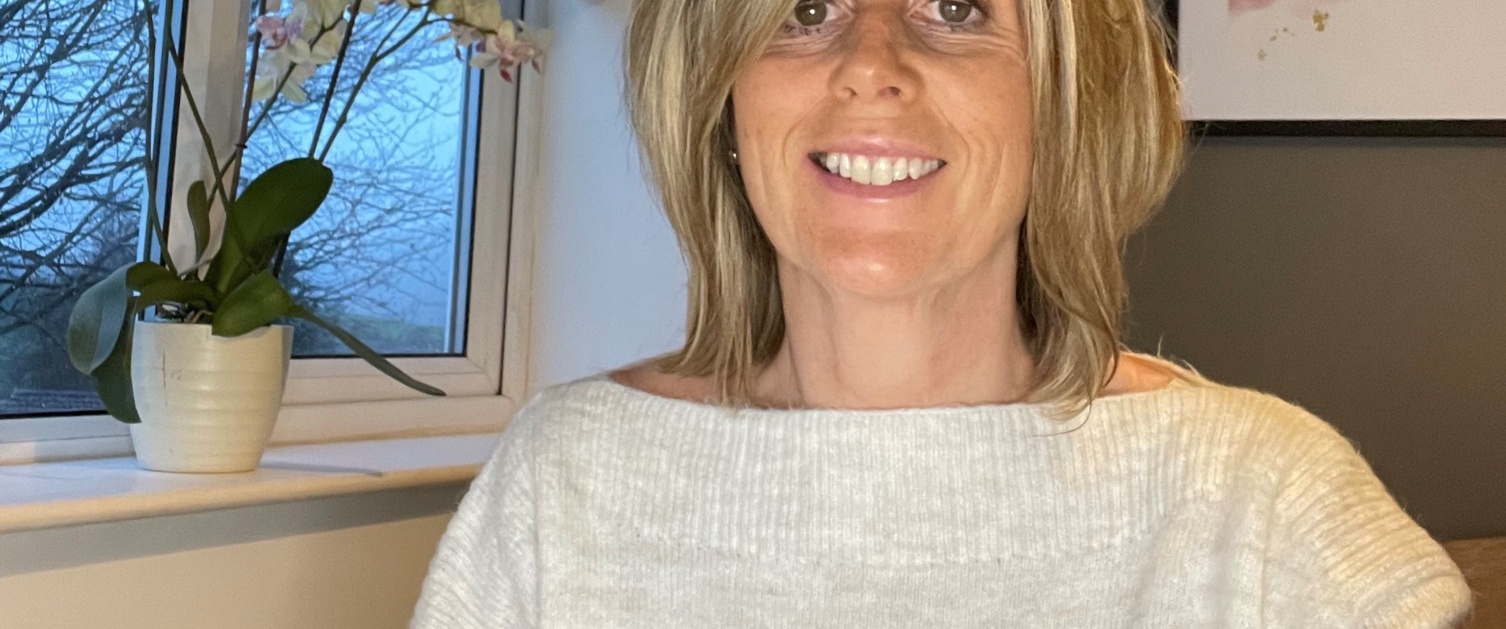 Helen Thomas, Assistant Director of Leadership and Succession, HEIW, discusses what it's like to be leading on the Compassionate Leadership and Succession Planning strategy for Wales and the priorities for HEIW's leadership and succession team in 2021.
This year marks my 20th anniversary working within NHS Wales. Prior to this I spent 20 years within Welsh Water undertaking a number of roles from Payroll Clerk (for those doing the maths I was 16!) to Software Consultant, before leaving to join North Glamorgan NHS Trust (now Cwm Taf Morgannwg University Health Board) as Head of Learning and Development. From there I was appointed to the role of Assistant ESR Programme Director and led the Electronic Staff Record (ESR) Programme for NHS Wales.
For the last two years however, I have been in the most privileged of all roles - Assistant Director of Leadership and Succession within HEIW, leading on the Compassionate Leadership and Succession Planning strategy for NHS Wales.
This role has provided amazing opportunities to work with renowned experts and systems leaders, including Professor Michael West, The Kings Fund and a range of colleagues across the other UK nations, not to mention amazing colleagues in NHS Wales! With Leadership being a statutory function of HEIW, my focus has been on progressing the compassionate leadership and succession strategies for NHS Wales. Compassionate leadership embodies the principle that 'leadership is an action and example, not a hierarchical position'. So our strategy promotes the notion that everyone is a leader and that leadership should be distributed.
Throughout much of 2020, the HEIW Leadership and Succession Team refocused on providing practical ways of supporting the NHS Wales workforce. This included the development of easily sharable digital bite sized materials, webinars and resources, aimed at supporting managers and leaders as they stepped up to the extraordinary challenges of leading during the Covid-19 pandemic. These resources were developed with a range of credible experts and were widely accessed across NHS Wales and also the other UK nations.
During August 2020 we launched 'Gwella' the digital leadership platform for Wales, providing open access to a range of evidence based compassionate leadership resources. Virtual classroom functionality was rapidly integrated into Gwella to reflect social distancing conditions, enabling HEIW and other NHS organisations to provide learning and education through a modern and intuitive learning environment. This innovation was recently recognised with HEIW scooping Gold at the 2020 Learning Technologies Awards for the best digital transformation in response to Covid-19.
So what are the priorities for the Leadership and Succession Team during Quarter 1, 2021?
During the first quarter of the year we will complete the recruitment process of the inaugural NHS Wales General Management Graduate Programme and appoint 20 graduates across NHS Wales organisations, including one graduate within HEIW. These graduates will commence September 2021 and study a Master's qualification alongside their work placements.
We will also be supporting Dr Ian Collings with the recruitment of the new Wales Clinical Leadership Trainee Fellows (WCLTF) and, in partnership with our HEIW nursing colleagues, supporting the scholars participating on the Florence Nightingale Foundation (FNF) Leadership Programme.
The national Talent Management Board will be established, chaired by Dr Andrew Goodall, with Alex Howells as Vice Chair. This national Board will advise on the inclusive and transparent NHS Wales operating model required to develop and support existing and aspiring executive talent.
Linked to talent and succession planning will be the publication of the NHS Wales Executive 'Success Profile' that has been developed in consultation with Chief Executives, Chairs and Executive Directors across NHS Wales. This Success Profile, which describes the behavioural competences required by Executive Directors, will ultimately inform the HEIW Executive Leadership Programme due to be launched in early summer.
To maximise the opportunity to provide virtual leadership and management offerings, additional Gwella user licences have been bought and will be shared across NHS Wales organisations. This increase in licences will enable the creation of personal learning accounts and virtual leadership networks, allowing us to continue to grow vibrant communities of compassionate leaders across the system. Talent management software will also be implemented along with development of an NHS Wales wide transparent and inclusive approach to the development of talent for the most senior of roles.
During March, with our partners Social Care Wales and Academi Wales, we will launch the Compassionate Leadership Principles for Health and Social Care in Wales. These Principles have been extensively consulted on and will shape the behaviours and interactions of all of us as leaders at all levels whilst providing a framework for us to meet the ambitions outlined within the Workforce Strategy for Health and Social Care in Wales. To support the launch of these Principles within NHS Wales, HEIW will 'spotlight' a compassionate leadership principle each month from April and provide a range of master classes, webinars and virtual events. These will be recorded, transcribed and translated and made available for use across NHS Wales organisations.
We will also be inviting five interns from Cardiff University into HEIW in March for a 2-week period to help us co-design the HEIW internship programme which will be piloted by HEIW throughout the summer, with a view to adding this to our 'offer' to partner organisations in the future.
So, a busy few months ahead – with this summer including the publication of a Compassionate Leadership book with Professor Michael West, completion of the 'Compassionate Leadership in Action' 20 credit master's level module with Glyndwr University and the launch of the HEIW Executive Leadership Programme which will feature a range of learning and development components that include master classes, expert speakers, simulations, organisational safaris and support and challenge groups.
For further information on this programme of work, or to be involved in any way, please contact Helen Thomas, Assistant Director of Leadership and Succession.