Dental care professionals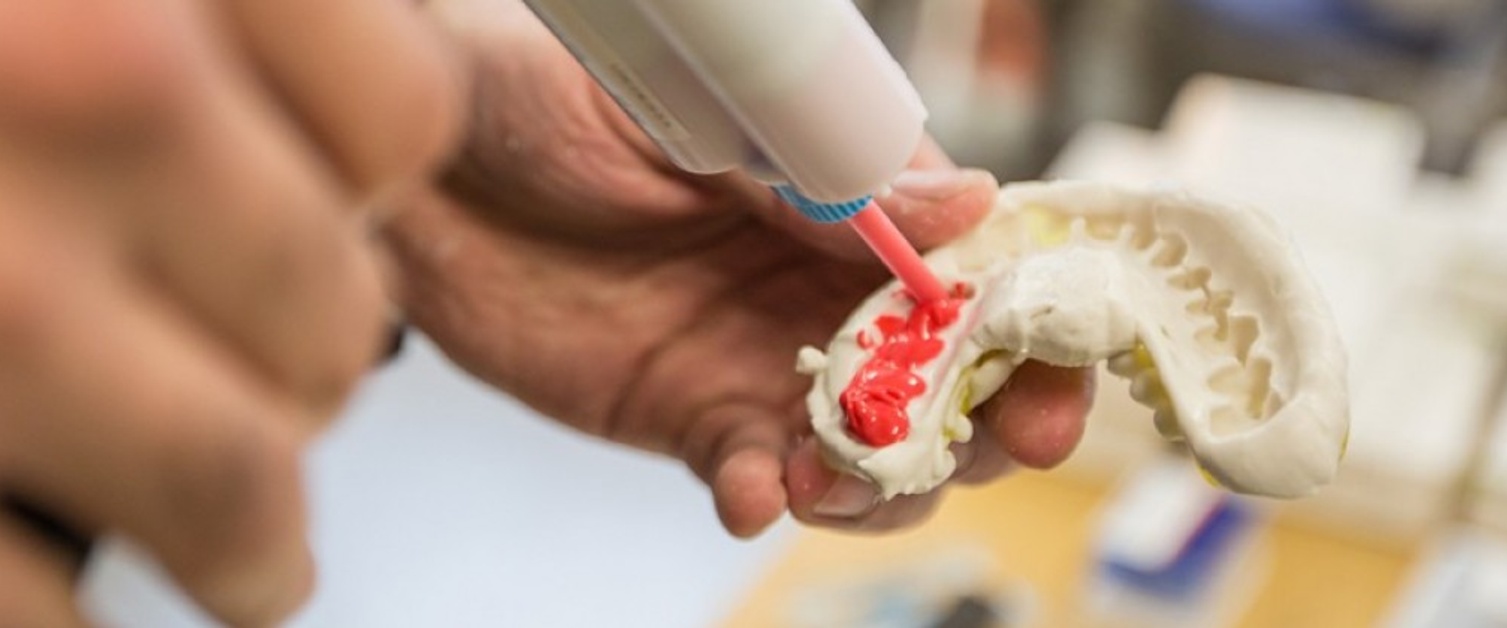 We continue to provide courses and events for the whole dental team. Some courses will remain on-line and others will return to f2f or a blended-learning mix. Keeping our CPD programme running over the past two years has allowed us to explore different platforms and mechanisms for interacting with dental teams.
This section contains information about the various programmes we offer to meet the training needs of all dental care professionals in Wales.
If you are interested, you can find a course on Maxcourse
Are you looking for a rewarding, interesting career in healthcare?
Have you considered Dental Nursing?
The role of a dental nurse is to work alongside and assist dentists, therapists, and hygienists in the care of patients. It is a varied job and can include everything from supporting with routine examinations to advanced specialist treatments.
A very important aspect of the role is making the patient feel relaxed and comfortable during appointments. Other responsibilities include preparing materials for treatments, removing saliva from the patient's mouth during treatment, record keeping for the dentist, sterilising instruments, stock control and maintaining the highest standard of cross infection in the dental surgery.
Some dental nurses carry out extended duties after completing their basic dental nursing course to take responsibility for more advanced tasks such as taking x-rays, assisting with sedation, carrying out oral hygiene education, taking impressions or photographs or applying topical fluoride.
If you are looking for a rewarding career with a wide range of further development opportunities once qualified, HEIW is commissioning a NEBDN Dental Nursing Diploma Course due to commence in June 2023 with written examinations taking place in November 2024. You will be working on the job in a dental practice as a trainee dental nurse whilst completing studies one day per week with HEIW. For any further information, please contact Bethan Withey, Dental Nurse Training Support Officer – bethan.withey2@wales.nhs.uk or visit Careersville
Certificate in Oral Health Education for GDC Registered Dental Nurses
An Oral Health Educator has an important and valuable role within the dental team to promote and sustain optimum oral health, to help patients manage oral disease and to work with individual care plans under the direction of a dentist.
HEIW are committed to supporting dental nurses in the development of their career pathway. This blended learning Certificate in Oral Health Education will equip a Dental Nurse wishing to develop professionally to become an Oral Health Educator. They will gain in-depth knowledge of oral diseases, modern methods of prevention and treatment of oral disease, which will enable them to adapt their skills to communicate to the specific needs of the patient.
Successful completion of this programme by a GDC registered Dental Nurse will ensure they have the appropriate knowledge and skills to make a significant contribution to maintaining and improving the oral health of the patient population, as outlined in 'A Healthier Wales'.
The next course is currently planned for delivery later in 2023/early 2024– contact Kath Liddington (heiw.dental@wales.nhs.uk) to register your interest.