Your chance to shape the Strategic Pharmacy Workforce Plan for Wales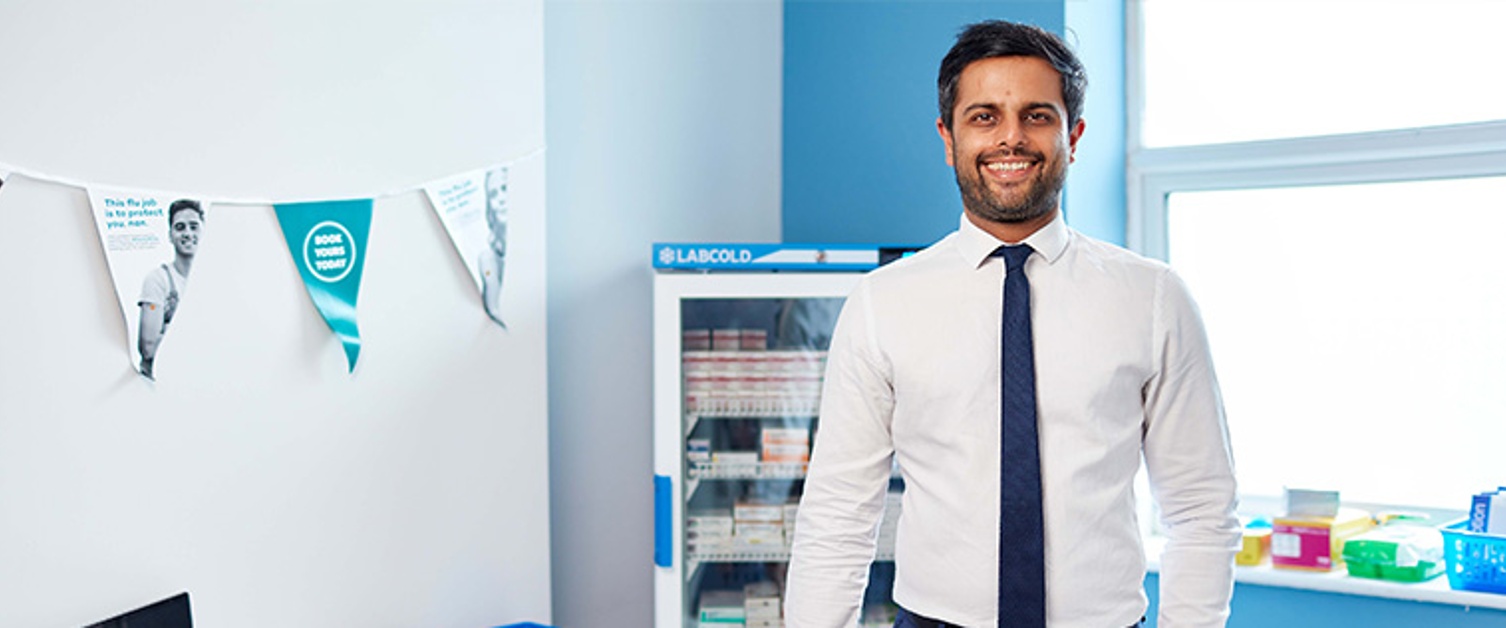 We are currently consulting on the key actions which will form the foundations of the Strategic Pharmacy Workforce Plan for Wales and would value your input.
The strategic plan sets the direction for developing a pharmacy workforce with the right skills mix and in sufficient numbers to be responsive to the health and social care needs of the population. The strategic pharmacy workforce plan consultation document can we accessed here: Pharmacy Workforce Plan Consultation Document
The pharmacy workforce will have the right values, behaviours, knowledge, skills and confidence to support people's wellbeing and everyone in the workforce will feel valued.
The plan is being developed in response to the actions outlined in A Healthier Wales: Our Plan for Health and Social Care, and includes all parts of the workforce who play a role in providing pharmacy services in NHS Wales.
To ensure that we build a holistic approach to supporting our pharmacy workforce this includes the NHS employed pharmacy teams and those employed by our NHS contractors.

How to get involved
The consultation is running for the 6 weeks between 20 February and midnight on 2 April 2023.
Please find attached a copy of the consultation document containing the proposed actions and a copy of the consultation questions.
You can submit your answers by completing this e-form You do not have to give your name or any information that would identify you when completing the e-form.
Alternatively, you can email your answers to HEIW.PharmacyWorkforce@wales.nhs.uk using these consultation questions.
We are also holding a number of virtual consultation workshops and a Workforce Summit (details to follow).

Expressions of interest for Virtual Consultation Events
To help us prepare, please register your interest for one of our virtual consultation events, please follow this link: https://forms.office.com/Pages/ResponsePage.aspx?id=uChWuyjjgkCoVkM8ntyPrh9vSScbnxFBlSFuYL6HJu9UMFcwT04zQzBSMzNEUFgyMzk0TkVFSldDNS4u
Tuesday 28 Feb 11:00 -12:30 Join Here
Thursday 9 Mar 19:00 -20:30 Join Here
Monday 13 Mar 13:30 -15:00 Join Here
Tuesday 14 Mar 1900 -20:30 Join Here simultaneous welsh translation is available for this event
Wednesday 22 Mar 12:00 -13:30 Join Here
Friday 24 Mar 09:30 -11:00 Join Here
Wednesday 29 Mar 13:30 -15:00 Join Here
Our approach
Our diagnostic work has been based on the following three building blocks which have been designed to collect, analyse and triangulate inputs and information from a range of sources:
Engagement, Research and Data
A separate technical document is provided which evidences work in each pillar:
Engagement
This began with an Urgent Workforce Solutions Short Life Working Group in January 2022.
An output, working with stakeholders and HEIW Digital, was publication of a Catalogue of Workforce Solutions, a collection of acute interventions that have be tried and tested in Wales to alleviate pressures when providing NHS pharmacy services.
We held 30 engagement events, including a mixture of remote and face-to-face events with RPS as well as three national workforce surveys across community pharmacy, NHS employed and general practice employed pharmacy teams respectively. This means that we have engaged over 900 individuals in informing the Strategic Pharmacy Workforce plan between January and November 2022. In the last 12 weeks we have broadened our engagement to identify cross-cutting work within other HEIW teams, engaged with HEIW Executive and Non-Executive Board Members and begun broader conversations with NHS National Peer Groups.
Research
The NHS library services have supported us with a literature search and an initial 40 policies and publications from Wales, UK and internationally relating to pharmacy and health workforce were reviewed and key themes summarised. Throughout the engagement period stakeholders have highlighted additional research and policies which we have reviewed and added to the dataset where appropriate. The themes in the literature were consistent with the themes emerging from engagement.
Data
This technical document draws together the detail of the separate elements of pharmacy workforce data that are available from GPhC and over 320 employers. It acknowledges the trends we have been able to identify (growing NHS and general practice workforces) and describes how we need to draw together disparate datasets for manipulation and analysis of workforce trends and to inform our future commissioning.