New Leadership Portal 'Gwella' now available for all NHS Wales staff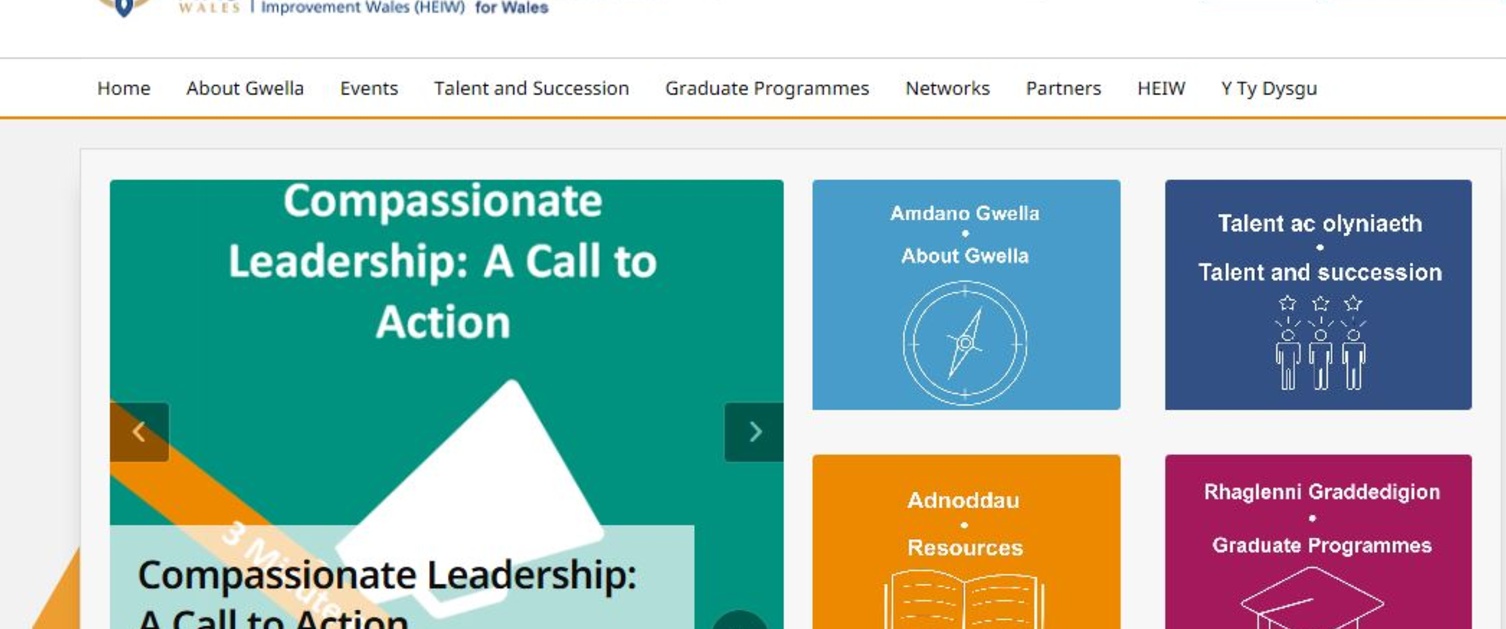 The 'Gwella' the leadership portal for all NHS Wales staff has been launched today. The bi-lingual digital resource is available through any mobile device and provides access to a wide range of compassionate leadership and management resources curated from The King's Fund, Open University and colleagues across the other UK nations.
Alex Howells, Chief Executive Officer, Health Education and Improvement Wales said, " I am delighted to launch Gwella – The HEIW Leadership Portal for Wales.
"The openly accessible and bi-lingual leadership portal will provide a vast range of compassionate leadership resources that will benefit leaders at all levels across our system".
We are also proud to be working with Professor Michael West who has provided evidence based academic materials which have been digitised (example below). These materials are also available as teaching resources so organisations can integrate into existing leadership and management programmes. Gwella is designed to enable NHS organisations to create leadership networks, digitised resources and deliver leadership and management programmes through its integrated virtual classroom facilities.
Professor West said, "The website offers a powerful vision to support the development of high quality and compassionate care for the people of Wales.
"The content offers a wonderful integration of coherent and rich content, with a compelling evidence base for how we can develop compassionate leadership and cultures in health and social care.
"It is beautifully designed and structured and is at the same time practical and accessible in every area. Implementing the strategy that the website describes can enable Wales to be a model for the world in how to care for the people of our country.
"It is based on core vales of compassion, wisdom, courage, humanity and justice that ensure alignment with the principles which underpin fair and healthy societies everywhere. It offers a bright way forward after the darkness of the Covid-19 pandemic".
An inclusive approach has been taken in the development of the site in order to reach diverse audiences and promote fairness in accessing leadership development opportunities across the NHS and wider Social Care workforce. You can access the Gwella Leadership portal here . For further information on how you can maximise this exciting leadership resource, please contact emily.millar@wales.nhs.uk.