NHS Wales Covid 19 vaccination team: returning healthcare professionals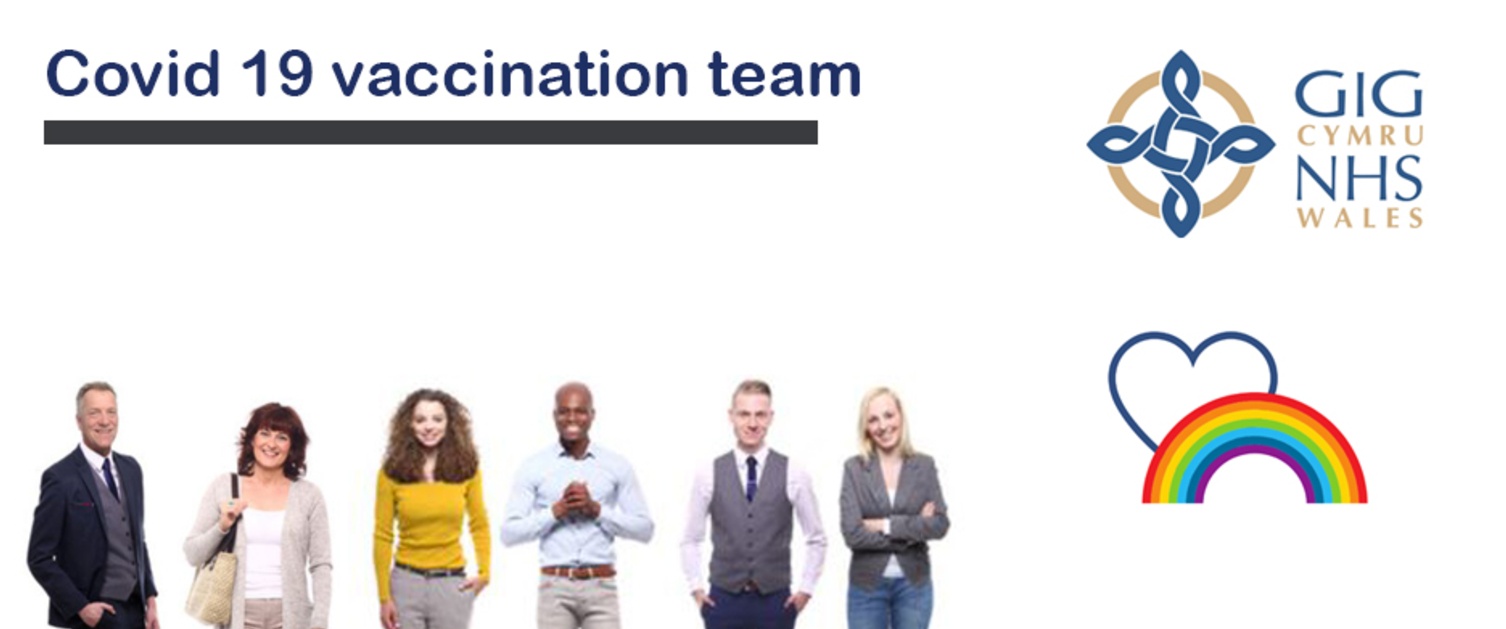 In 2020 we've all made great sacrifices to protect ourselves, family, friends and the NHS from Covid 19. That protection is continuing and as part of it we are in the process of vaccinating our wonderful nation. It is no small task vaccinating a nation and we appreciate all the help and support we can get.
If you are a former healthcare professional e.g. GP, doctor, nurse, midwife, allied health professional, healthcare support worker, and would like to support the NHS Wales Covid 19 vaccination programme in your area, we would very much like to hear from you.
There are a number of roles available such as:
Immunisers
Booking clerks
Administrators
Exit care including monitoring of vital signs and signs of allergic reaction
Provision of first aid if/where required
Clinical supervisors
Full training and skills updating will be provided as well as appropriate supervision, support and personal protective equipment.
For further information and to register your interest please contact your local health board via one of the volunteer links below. ( If you have already registered with a Health Board please bear with them whilst they process expressions of interest.)
Health Board email:
If you want to find out about jobs at HEIW please go to the HEIW jobs page
If you want to find out about volunteering to support the Covid 19 programme please visit the Covid 19 volunteer vaccination programme page
If you want to find out about jobs in the NHS across Wales please go to the Join Team NHS Wales page