Occupational therapist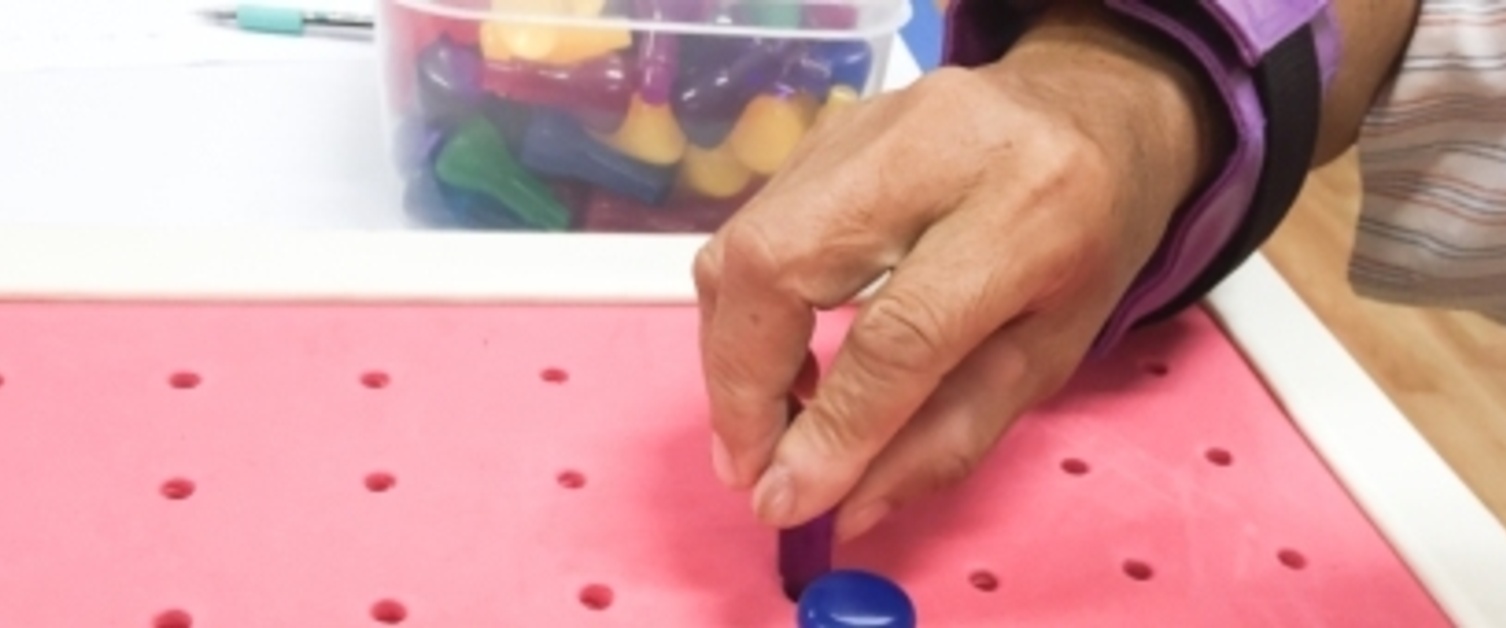 What is Occupational Therapy?
When occupational therapists talk about occupation, they mean all of the activities that people do; including:
Self-care (things like washing or eating)
Work/being productive (attending school or university, working, volunteering, caring for others)
Leisure (having fun, socialising and hobbies)
Sometimes illness, disability, getting older or a change in personal circumstances may mean it becomes more difficult to do some or all of the normal and usual occupations of life.
Is Occupational Therapy the right career for me?
Occupational therapy is a career for people with:
a creative and adaptable approach to work
good written and spoken communication skills
the ability to form good working relationships with a wide variety of people
patience, determination and a positive attitude
the ability to understand and accept other people's priorities and lifestyles
a practical approach to problem-solving
a high level of mental and physical stamina
a strong desire to help people
What do Occupational Therapists do?
Occupational therapists help people of all ages to find ways to carry out the occupations that are important to them. They will then develop a plan with the person, and their carers if appropriate. Occupational therapists provide support to people whose health prevents them doing the activities that matter to them. An occupational therapist can identify strengths and difficulties you may have in everyday life, such as dressing, cooking, getting to the shops, or staying in work and will help you work out practical solutions. This could be because they have a:
medical condition – for example, rheumatoid arthritis, multiple sclerosis (MS), Parkinson's disease, chronic fatigue syndrome
a learning disability
mental health condition – for example, bipolar disorder, depression, schizophrenia, addiction
After identifying the difficulties a person has with everyday tasks, occupational therapists can help by either:
practicing the activity in manageable stages
teaching a different way to complete the activity
recommending changes that will make the activity easier
providing equipment and devices or modifying your environment to make activities easier
Occupational therapy is also used as part of a rehabilitation programme after an accident, illness or operation to help you recover and regain as much independence as possible. For example:
After a hip replacement, someone may find it difficult to get in and out of the bath. Grab rails could be fitted in the bathroom to make this easier
Someone with rheumatoid arthritis – a condition that causes pain and swelling in the joints – may find it hard to lift small objects. Special equipment, such as a wide-handled vegetable peeler, may be made available to make tasks easier
Following a stroke – you may have some weakness on one side of your body and need to learn new ways of carrying out daily activities
At the core of all these changes is the Occupational Therapist's focus is supporting the patient to maintain and improve their ability to do everyday tasks.
Where do Occupational Therapists work?
Occupational Therapists work across a range of settings including:
Hospitals
Social Services
Third sector, Social Enterprises and Charities
Private Companies
Self employed roles
What hours do Occupational Therapists work?
Typically Occupational Therapists work 37.5 hours per week in the NHS. Often these are weekdays within office hours. However, there is increasing need for Occupational Therapists to work at weekends and earlier and later in the day to meet the needs of the people we work with.
How much do Occupational Therapists earn?
In the NHS, an entry level qualified occupational therapist position would start at Band 5; please see our Pay and Benefits section for more information.
What Career progression opportunities are available for Occupational Therapists?
Once you have qualified and gained some clinical experience there are a number of employment options available including:
Becoming a senior Occupational Therapist in a speciality
Lecturer in a university
Therapy manager
How do I become an Occupational Therapist?
Do I need a degree?
Yes, If you want to work as an Occupational Therapist you will need to complete a degree. In addition when qualified you will need to register with the Health Care Professions Council.
Where can I train in Wales?
Occupational Therapy Degree courses are offered at Cardiff University and Glyndwr University (Wrexham).
Is there funding available?
Yes, for further information about available funding and eligibility please visit Student Awards Services.
Are there postgraduate opportunities?
If you already have a relevant degree and healthcare experience it may be possible for you to undertake a postgraduate course. Within Wales this is offered at Cardiff University. Additional MSc. qualification is also available.
Do I need previous experience to apply for the course?
Having any experience in a caring role, both professionally and personally, will be an advantage.
How do I get experience?
Further advice is available in the Occupational Therapy Career Handbook.

To find out about work experience and volunteering opportunities in NHS Wales visit our Work section.
How do I apply for a job?
Vacancies for NHS Wales are advertised on NHS Jobs; visit our Work section for more information.

Local Authority posts are advertised by individual organisations usually on their own website. Role emerging opportunities such as working for third sector are advertised individually by organisations.
Useful links: