Infection, prevention and control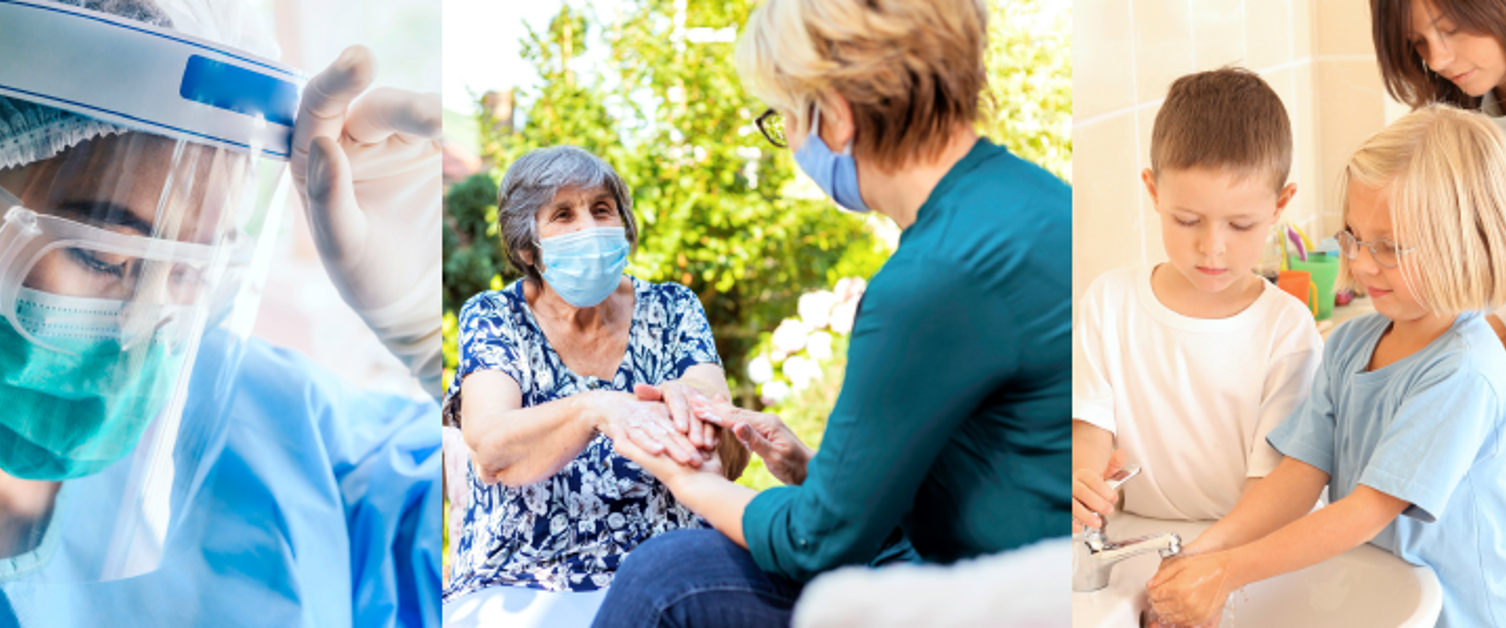 In partnership with Social Care Wales and Welsh Government, we have developed an All Wales Infection Prevention and Control Training, Learning and Development Framework for health, social care, early years and childcare.
The framework sets out the standards that should be used to inform practice of all members of care delivery teams in the health, social care, and early years and childcare sectors.
To support the framework, a suite of education and training resources are being developed to ensure that the knowledge, skills and competencies associated with infection prevention and control are available against the standards on a Once for Wales approach for health and social care.
As part of this work, a short-animated video, has been developed to reinforce best practice and behaviours or workers and visitors to care settings across the sectors, in order to reduce the spread of infection and infectious diseases.
Our animation can be uploaded to Health Board Intranet sites, visual display screens, and other local communication channels where appropriate.
Infection Prevention and Control (IPC) Programme
Our IPC programme manager role was established in May 2021 to respond to a recommendation from the all Wales Nosocomial Transmission Group in response to COVID 19 and commissioned by Welsh Government.
The main aim and objectives are to:
review and make recommendations of the current specialist IPC workforce to better match predicted future demand and supply.
review and make recommendations regarding current and future education provision for this specialist workforce.
This IPC Programme is progressing through a variety of work projects including Task and Finish work groups to ensure accurate, holistic, and grounded information informs the associated deliverables developing concurrently across NHS Wales.
The main deliverables are as follows:
• Group A:
Developing optimum IPC workforce models with a supporting career pathway based on preliminary data obtained from the workforce questionnaire.
• Group B:
Generated a clear picture of the existing arrangements for IPC specialist education across health in Wales and UK and now developing an education, learning and development framework aligned to the Group A career pathway.
The predicted outcome is that the triangulation of analytical information obtained from the deliverables and individual projects will inform a comprehensive review with recommendations.
For more information please contact: lisa.duffy2@wales.nhs.uk