About Healthcare Science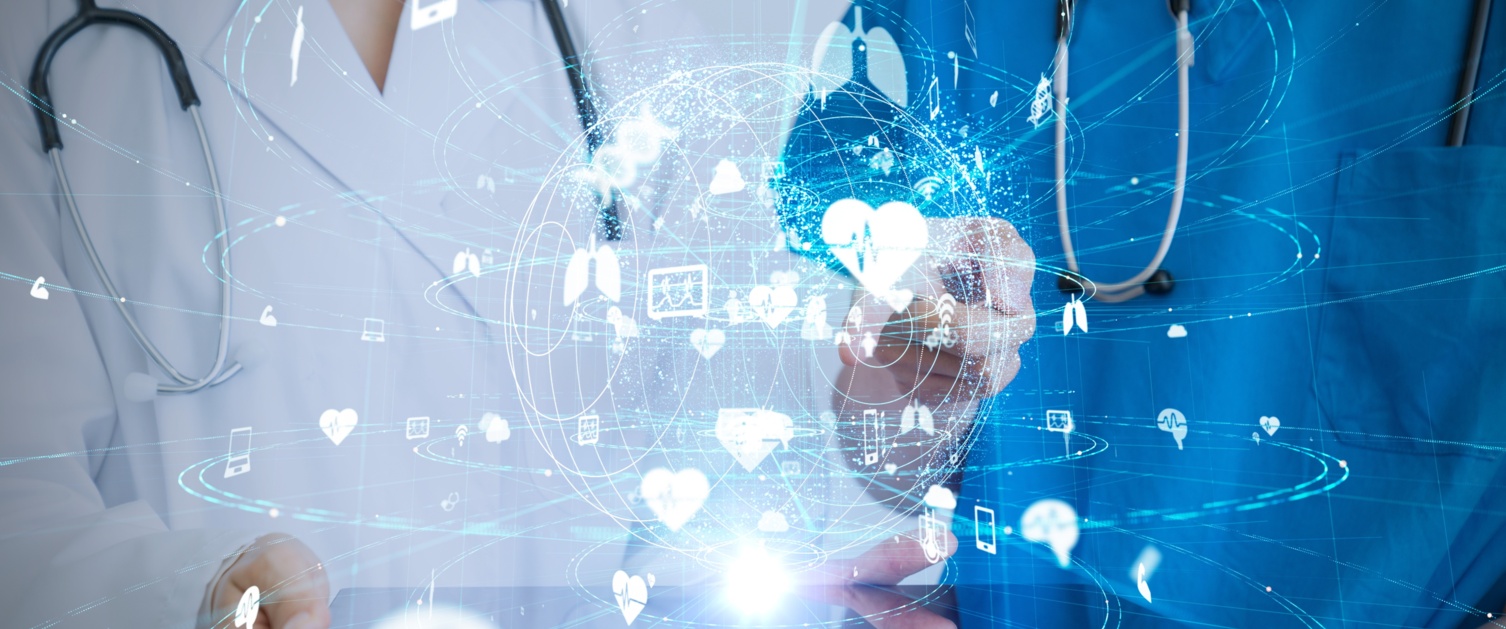 Healthcare science encompasses 50+ disciplines across five divisions and healthcare scientists are involved in 80% of all clinical decisions in the NHS, developing some of the most innovative clinical and technological advancements.
Although the healthcare science workforce only accounts for 5% of the healthcare workforce in the UK, they are involved through the entire care pathway from test to treatment and rehabilitation.
Healthcare Science Divisions and Disciplines
Laboratory Sciences
Analytical toxicology
Analogical pathology
Blood transfusion science / transplantation
Clinical biochemistry
Clinical Immunology
Cytopathology including cervical cytology
Electron microscopy
External quality assurance
Genomic including genomic counselling
Haematology
Haemostasis and thrombosis
Histocompatibility and immunogenetics
Histopathology
Microbiology inc. infection control & epidemiology, decontamination science virology, bacteriology, mycology and parasitology
Paediatric metabolic biochemistry
Tissue banking
Bioinformatics
Clinical bioinformatics and genomics
Computer science and modelling
Health Informatics
Imaging Sciences
Radiographer - diagnostic
Radiographer - therapeutic
Physiological Sciences
Audiology
Autonomic neurovascular function
Cardiac physiology
Clinical perfusion
Critical care technology
Gastrointestinal physiology
Neurophysiology
Ophthalmic and vision science
Respiratory physiology
Sleep physiology
Urodynamics and urological measurements
Vascular technology
Vision science
Physical Sciences and Biomedical Engineering
Biomechanical engineering
Clinical measurement
Diagnostic radiology
Equipment management and clinical engineering
Magnetic resonance imaging
Maxillofacial prosthetics and reconstruction
Medical electronics and instrumentation
Medical engineering design
Medical illustration and clinical photography
Non ionising radiation
Nuclear medicine
Radiation protection and monitoring
Radiopharmacy
Radiotherapy physics
Rehabilitation engineering
Renal dialysis technology
Ultrasound
Laboratory Sciences
Laboratory scientists test samples collected from patients to ensure they get the best possible care. Whether that's urgent blood cross-matching, testing for dangerous viruses (such as COVID-19) or diagnosing cancer – healthcare scientists are an integral part of the healthcare team.
Physiological Sciences
Healthcare scientists who work in physiological sciences use specialist equipment, advanced technologies and a range of different procedures to evaluate the functioning of different body systems such as the heart and lungs, hearing, vision or nervous system, and diagnose abnormalities. The work involves direct interaction with patients in a range of areas.
Physical Sciences and Biomedical Engineering
From developing methods of measuring what is happening in the body, devising new ways of diagnosing and treating disease, to developing techniques to design artificial limbs and body parts, or improve facial reconstruction for those involved in accidents or born with disabilities. Clinical engineering and medical physics ensure the myriad of clinical equipment, medical gases and everything in-between is purchased, calibrated, maintained and is functioning safely and effectively.
Bioinformatics
An interdisciplinary field that develops methods and software tools for understanding large and complex biological data sets. Combines biology, computer science, information engineering, mathematics and statistics to analyse and interpret data. Areas of computer science are used including software tools that generate useful biological knowledge by manipulating 'big data'.
Imaging Sciences
These roles focus on the generation, collection and analysis of images including things that the eye cannot detect. Diagnostic radiographers generally use x-rays, alongside other imaging modalities, to see inside a patient's body and help diagnose what is wrong with them. Therapeutic radiographers use a range of technical equipment to deliver accurate doses of radiation to tumours to destroy diseased tissue, while minimising the amount of radiation to surrounding healthy tissue.