Meet the Leadership Fellows
The eighth year of the Welsh Clinical Leadership Training Fellows (WCLTF) programme run by Health Education and Improvement Wales (HEIW) sees the new Fellows developing their clinical leadership skills by taking on innovative healthcare projects.
The fellowship is a one-year out of training programme for doctors, dentists, pharmacists and optometrists. This unique opportunity provides Fellows with training and hands-on experience in clinical leadership and management. The aim of the scheme is to recruit and develop the most aspiring clinical leaders of the future.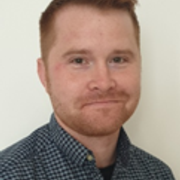 Dr Marc Edwards was born in Cardiff and grew up in the south Wales area. He graduated from Cardiff University in 2013 after intercalating in Cognitive Neuroscience at Bangor University in 2011. Marc has mainly worked in hospitals across south Wales during foundation and core medical training and gained his MRCP qualification in 2016. Before starting specialty training in Neurology, Marc spent a year as a clinical teaching fellow in neurosciences and achieved a Postgraduate Certificate in Medical Education.
Marc has a particular interest in Cognitive Neurology and Neurovascular Medicine. His current posts include being the Welsh regional representative to the Association of British Neurologist Trainees and the BASP Take Up Stroke Fellow for Wales.
Outside of medicine, Marc has a keen interest in football but also enjoys running and cycling.
Over the next 12 months, Marc will be working with NWIS, looking at the standards required for the sharing of accurate medicines information between systems – an important step in the development of electronic prescribing.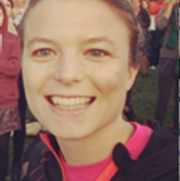 Dr Kate Richards is currently a specialty trainee in Plastic Surgery in the south west. She completed her medical degree at Queens' College, Cambridge. Alongside her medical studies, Kate developed skills in coxing with her College boat club and spent three years competing with the University women's boat club. After completing her degree, Kate moved to the Oxford Deanery to complete her foundation training. She undertook Core Surgical Training in Wessex, before taking up a training number in the West Midlands. She recently relocated to her home region of the south west to continue her specialty training.
During her time in training, Kate has developed an interest in identifying ways in which systems of care can be improved. This has included work around the National '7 days a week' Forum and improving early consultant review of acute patients. Having completed this quality improvement project, she carried the ideas with her during her training, implementing similar work in another trust. She also expanded her area of interest to include looking at how these acute episodes of patient care were being recorded and coded by the department.
Alongside clinical work, Kate has enjoyed working as a junior doctor representative on local negotiating committees. This has expanded her appreciation of trust management and created valuable relationships and opportunities for learning with like-minded individuals.
Outside of work, Kate has replaced coxing with running and has enjoyed undertaking several races. She looks forward to the London Marathon being back in the calendar next year.
This year Kate will be working at Health Education and Improvement Wales, focusing on the wellbeing and engagement of junior doctors.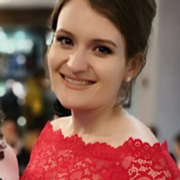 Amarantha Fennell-Wells graduated from Bristol Dental School in 2016 and enjoyed a year living on the south coast of England while undertaking Dental Foundation Training. Amarantha completed the full three years of Dental Core Training in a variety of specialties: paediatric, special care and hospital dentistry; dental public health; and a gruelling on-call rota in oral and maxillofacial surgery during the COVID-19 pandemic. Amarantha was a double first prize winner at the National Welsh Dental Specialties Conference 2019 in respect of her oral presentations and poster on two separate case studies.
Amarantha attends choir rehearsals, yoga sessions and (COVID19 permitting) Ceroc dance classes. Amarantha has sung professionally and won many medals for her vocal performances. In her foundation year she performed with the Bournemouth and Boscombe Light Opera Company, helping to deliver a sell-out run of 'Priscilla – Queen of the Desert'.
Amarantha enjoys exploring the mountains and valleys of south Wales and then relaxing with a cup of tea and a board game or two. Since lockdown, Amarantha has gained a newfound appreciation of her local outdoor spaces. Promoting understanding of the importance and value of these has become a passion, resulting in involvement with local community groups campaigning to protect precious meadows and gardens.
Amarantha is ready for a new challenge. Fully appreciating the important contribution that sustainability in healthcare can make in tackling the global climate crisis, Amarantha was thrilled to be appointed in 2020 as the first Welsh Fellow in Sustainable Healthcare. Amarantha will be working on engaging and embedding sustainability within quality improvement training and medical education and working on carbon emission hotspots such as nitrous oxide and inhalers.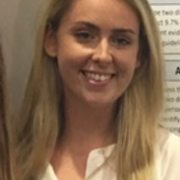 Olivia Barratt is a dental core trainee having completed two years at Cardiff Dental hospital working in the restorative, oral surgery and oral medicine departments. Originally from Manchester, Olivia completed a Theology degree at Durham University before deciding on Dentistry as a future career. Olivia graduated in 2017 from Manchester University and completed foundation training in central London. She then came to South Wales to complete dental core training. In 2017, Olivia was awarded the Septodont Best Clinical Case Prize at the British Society of Paediatric Dentistry National Conference. She successfully obtained membership to the Royal College and Surgeons and Physicians of Glasgow in 2018 and in the same year, was awarded Best Foundation Dentist Project. More recently, Olivia won first prize in the Special Care and Restorative Dentistry category at the National Welsh Hospitals meeting of 2019 and the 2020 HEIW abstract competition for best quality improvement project. Olivia has published works in multiple journals including the British Medical Journal, Dental Update and British Dental Journal.
She is a member of the British Society of Restorative Dentistry and committee member of the south Wales branch of the British Dental Association. Olivia is looking forward to working within the dental division of HEIW this year, focusing on the recruitment and retention issues of young dentists in Wales.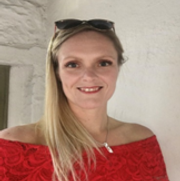 Sarah Schumm graduated from Bradford University with an honours degree in Optometry in 2003, followed by completion of her PQE qualifications at the first attempt in 2004. Sarah had always wanted to work within the field of Optometry and enjoyed work experience in two opticians prior to entering university.
Sarah has worked as a community optometrist for 16 years including WECs accredited. She has contributed to this field both as a sole practitioner and as part of a larger team. Sarah completed her Professional Certificate in Glaucoma in 2018, and her main interest is in the clinical aspects of Optometry. Sarah has a vision to treat as many patients as possible within the community.
In terms of other interests and experience of leadership and management, Sarah is a full governor at Croesyceiliog High School, Cwmbran and represents the governing body as Link Governor for Teaching and Learning. Sarah volunteers as a swimming coach, having been an international swimmer and represented Wales as a teenager. Sarah has responsibility for six squads within the Torfaen Dolphins Swim Squad in addition to coaching disabled swimmers, one of whom is currently a member of the British Downs Syndrome Swim Squad. Sarah feels that her skills, both in the professional world of Optometry and in her various volunteer roles will be an advantage when completing her Fellowship in 2020-2021, and she is looking forward to the challenge with great enthusiasm.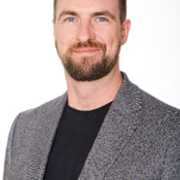 Tim Morgan is an Optometrist Fellow reporting to Welsh Government with a view to service redesign of primary eye care. Tim's ambition is to be part of the positive influence that will make Wales the most aspirational place to be, for both patients and the eye care workforce.
Tim's childhood was largely spent on the football pitches and musical stages of Wrexham before studying at Birmingham's Aston University. The majority of his career has been spent delivering clinical services in hospitals, community practices and overseas volunteer projects. Currently Tim owns an independent opticians practice in north east Wales.
Although principally a clinician, Tim's career has gradually shifted towards more political and strategic roles in representative organisations within Optometry. He has chaired the North Wales Regional Optical Committee, vice chaired Optometry Wales, and has been Optometric Advisor to Betsi Cadwaladr University Health Board. This Fellowship offers the opportunity to fully immerse himself into this aspect of his profession.
Tim's hope for this year is to be inspired by what Optometry has done in Wales, what eye care can teach from around the world, and to emulate best practices observed in other professions, ultimately working towards creating a mechanism for sustainable service delivery, with maximum whole person patient benefit.
When not ruminating over the evolution of eye care, Tim can be found spending time with his family, dancing in the kitchen to great records.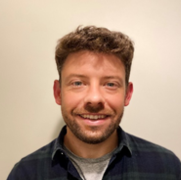 David Jackson is a Pharmacist who graduated from Cardiff University in 2011. He completed his pre-registration training at Morriston Hospital, Swansea, before finishing a Postgraduate Clinical Diploma in Singleton Hospital, Swansea, in 2014.
David has predominantly worked as a Specialist Renal Pharmacist, but also has experience of working in community pharmacies and the 111 service. He qualified as an Independent Prescriber from Swansea University in 2016 with expertise in therapeutic areas pertaining to Chronic Kidney Disease: Anaemia, Mineral Bone Disorder and Immunosuppression for Kidney Transplant Recipients. David has a keen interest in clinical research and has presented his work at a number of international renal conferences.
David is enthusiastic about supporting the education and training of aspiring pharmacists, having tutored both pre-registration and clinical diploma students. He has also taught as part of the Swansea University Medical School and Independent Prescribing course.
Outside of work, David enjoys triathlon training and hopes to complete Ironman Wales in 2021.
This year David will be working with various teams in Welsh Government to help publish strategic documents relating to improving the quality of healthcare services in Wales.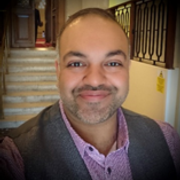 Dr Farook Sarfraz was born and brought up in south Wales before moving to Bristol to complete his medical degree in 2010. After foundation and core medical training Farook spent a year working with a new consultant led frailty service which provided complex geriatric assessments for elderly and frail patients at the front door. This successful service delivered early specialist and therapy interventions and reduced length of stay by half.
In 2015 Farook secured a position as medical registrar in a small district hospital in southern New Zealand. Over two years he was appointed Senior Medical Registrar and developed a peer review group to discuss new research, best practice and quality improvement on the medical unit. In 2018 he decided to make the switch to GP training and returned home to Cardiff where he has just finished ST2.
Farook has developed a strong interest in Oncology during his time in medicine. Since returning from New Zealand and working in Velindre Cancer Centre as a specialty doctor, he has been keen to develop a primary care role in this area. Farook is also passionate about education and mentorship for junior colleagues and has actively engaged in teaching programmes every year. Previous quality improvement experience includes updating emergency department guidelines to improve use of testing for diagnosis of PE, and developing a new diabetes protocol for cancer patients who start steroids as part of their treatment.
Farook is working with the Welsh Cancer Network this year who have been overseeing two rapid diagnostic centre pilots, aimed at patients with vague but concerning symptoms that may represent a cancer, but who currently don't fit the site specific urgent referral pathways. The pilots have been evaluated and this next year looks to develop a national vague symptom pathway and engage with health boards to roll out the programme across Wales.
Outside of medicine Farook is the founder, trustee and CPD certified trainer for the Sky Project, a safeguarding organisation he set up in 2009. Now a registered charity, the project works to educate and raise awareness around the issues of forced marriage and honour based abuses, and delivers training to professionals to help them recognise and help potential victims.
Otherwise you may find him in a bookshop, or trying to take interesting photographs, or baking his way to being a contestant on a certain show.
For further information on The Welsh Clinical Leadership Training Fellowship Programme please contact the QIST Team.