QISTmas - 02/12/22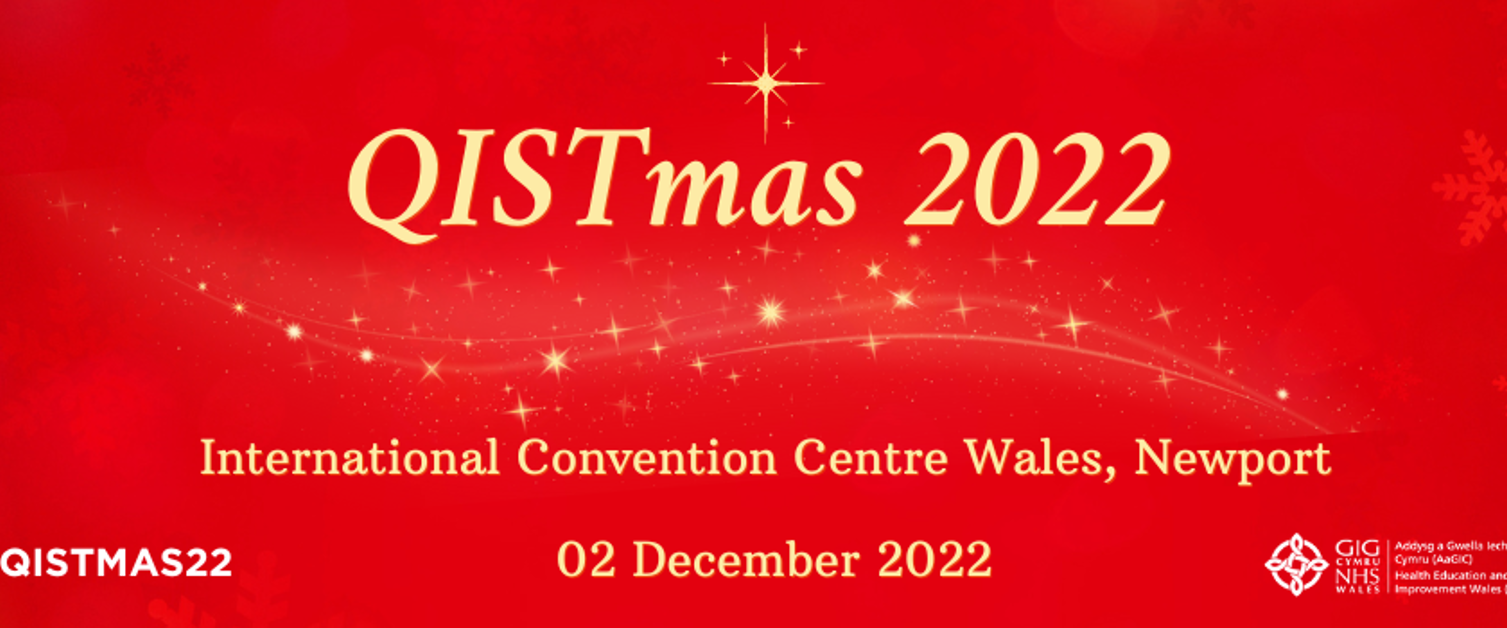 Quality Improvement Skills Training Conference - Building a Healthcare Workforce for Improvement in Wales.
Welcome to the event page for QISTmas 2022.
This year's event will take place on 02/12/22 at The International Conference Centre (ICC), Newport.
Event registration
Registration is now open for QISTmas 2022.
Click here for more information
Event programme
Abstract submissions
As with previous years, we are calling for abstract submissions so that they can be displayed at the venue.
Click here for more information