HEIW Roadshow 2019 / 2020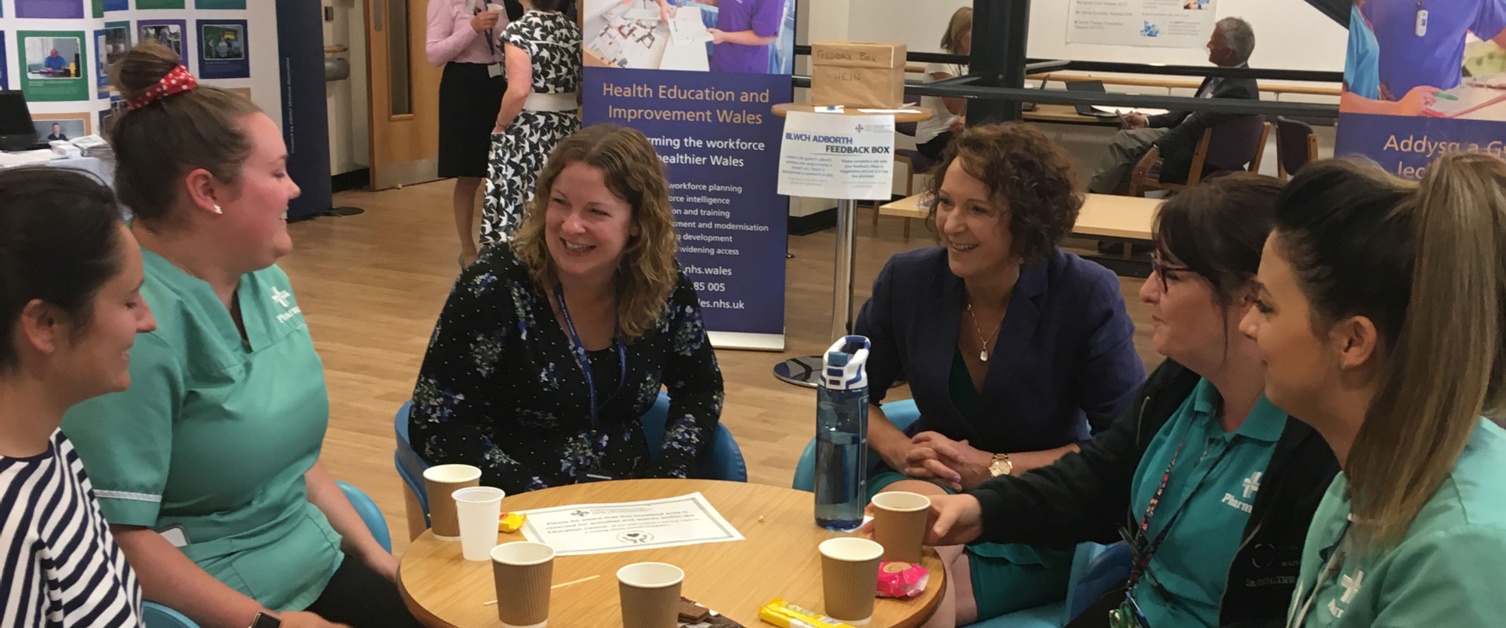 Invitation to HEIW Roadshow
Calling all healthcare students, trainees, mentors, trainers and education leads.
As you will be aware, Health Education and Improvement Wales (HEIW) was established on 1 October 2018, bringing together the Wales Deanery, NHS Wales's Workforce Education and Development Services (WEDS), and the Wales Centre for Pharmacy Professional Education (WCPPE).
We have a leading role in the commissioning and provision of education and training for the healthcare workforce in Wales, including medical and dental trainees, pharmacists, nursing and midwifery students, and AHP students.
In May 2019, we started the HEIW Roadshow visiting Health Boards and Trusts across Wales to meet with healthcare trainees, students, educators and those responsible for education.
The Roadshow enables us to introduce HEIW to those who haven't met us before and to keep in touch with students, trainees and colleagues across Wales who we have met before. It will also provide us with an opportunity to listen and gain feedback on education experiences to allow us to inform future provision of healthcare education in Wales.
Each roadshow visit is split into two sessions of an hour and a half each.
At the start of each session there will be a short introductory presentation. The remainder of the session will provide an opportunity to chat to HEIW staff, ask questions and give us your ideas.
We very much hope you and your colleagues will be able to join us at one of our roadshow stops. If you can't make it to the start of a session, please feel free to drop in at any time during the session.
For colleagues in Wales wide organisations you are most welcome to join a session at the nearest roadshow stop to you.
Roadshow details
Due to colleagues across the NHS being busy contingency planning for Covid-19, we have decided to postpone our roadshow until further notice. New dates will be circulated in due course.