Supporting HEIW staff wellbeing through Covid-19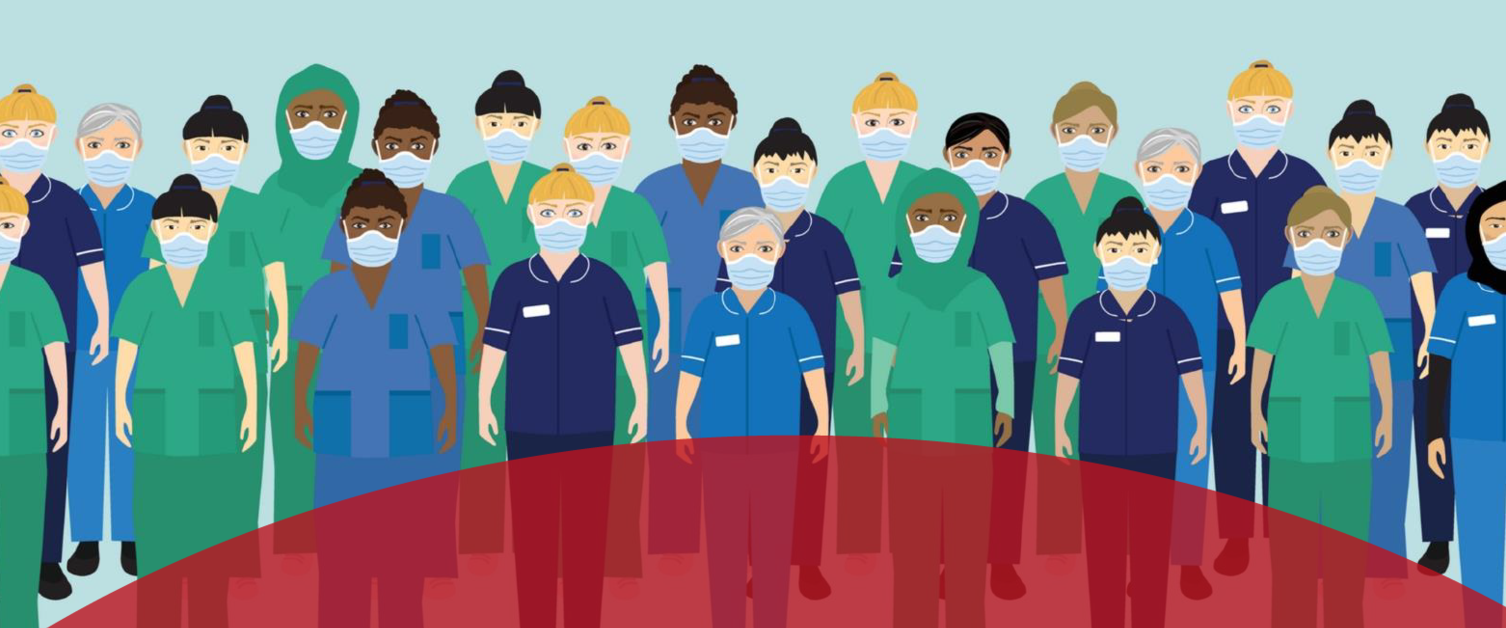 A new report, by the Welsh NHS Confederation, has looked at the support available to help NHS staff across Wales maintain their mental health and wellbeing during the Covid-19 pandemic.
Health Education and Improvement Wales (HEIW) has been and continues to support its own staff during these difficult times. In March 2020, the HEIW offices closed and staff had to adapt quickly to working from home and virtually. To support them with this, staff were able to take home key items of IT equipment such as screens, with IT support being provided online and via telephone.
Weekly written updates from the CEO and Deputy CEO were also issued to staff via email and the organisation's intranet to keep staff up to date and in touch with each other. In addition, the monthly staff open forum usually held in person was moved online attracting approximately 80 staff per session - with the second Covid-19 wave the number of forums increased to fortnightly.
Various staff networks across HEIW have also developed new and innovative ways to support one another such as:
Cuppa Catchup: A virtual daily 'water cooler' chat to just meet and talk.
Need a Friendly Ear: A network of wellbeing, inclusion and culture champions offering a friendly ear.
Cymuned: A digital community for staff to connect.
Whilst working virtually, HEIW conducted various staff surveys on health and wellbeing and working from home to understand the changing needs of the workforce. In June, an organisation-wide Covid-19 Health Needs Assessment was conducted. Based on the results of the survey, and linked to the 5 Ways of Wellbeing, a communications campaign was launched providing signposting to staff health and wellbeing resources such as: finance services; home working; mental health; physical activity; sleep, and domestic abuse.
HEIW has also offered a range of health and wellbeing education sessions to staff including Maximising Your Day workshops and Mindfulness Based Living courses. At the same time, HEIW has continued to support both internally and externally a number of awareness days including Alcohol Awareness, Talk Money, Work Life Week and Mental Health Awareness.
Professional Support Unit (PSU) HEIW also provides professional support to all doctors and dentists in training in Wales. The PSU provides confidential guidance and pastoral support to help trainees progress promoting wellbeing and personal development.
PSU can be contacted via HEIW.ProfessionalSupport@wales.nhs.uk.
The full report can be found on the Welsh NHS Confederation's website.