Students complete first ever HEIW summer internship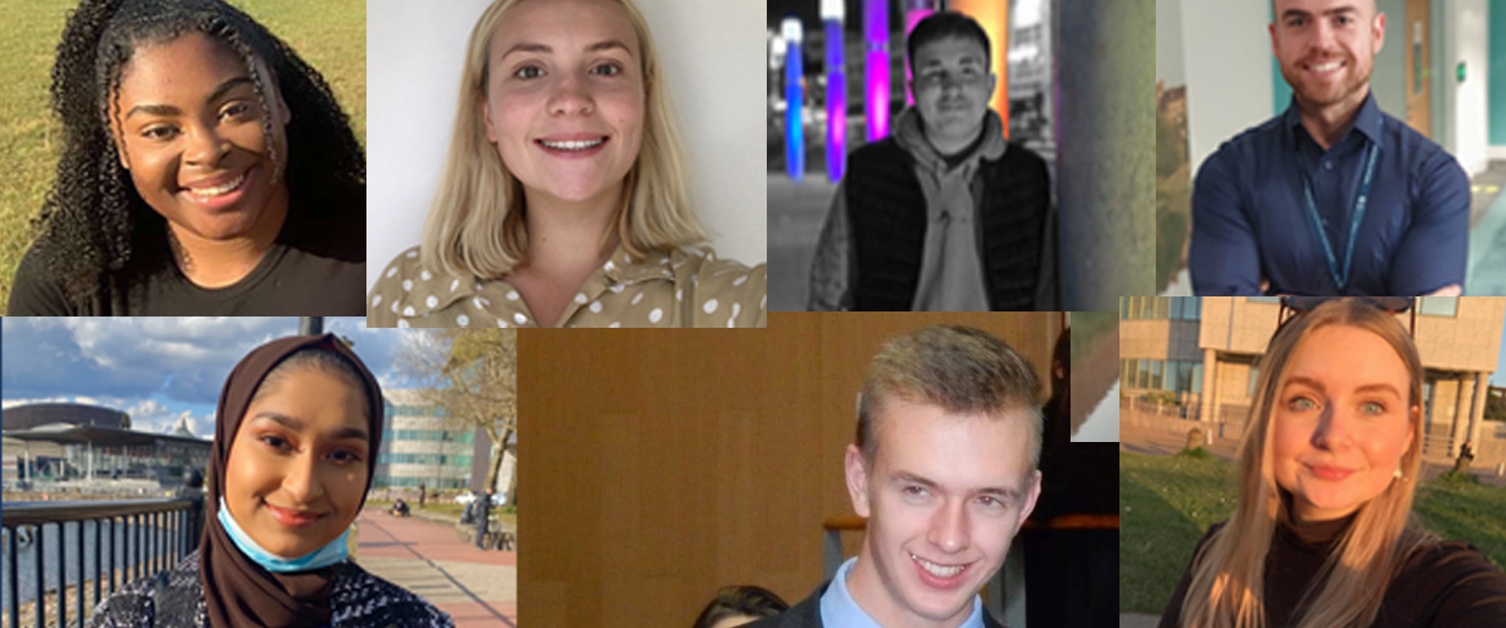 Cardiff University Students joined HEIW for 2 weeks during Easter 2021 to help plan and design the first ever HEIW Internship. They returned in Summer 2021 to complete the internship.
The six-week programme saw the students work on several projects across the organisation in the Revalidation Support Unit, Planning, Performance and Corporate Services, Nursing & Midwifery Transformation, Secondary Care, Mental Health and Equality, Diversity & Inclusion.
The Interns were supported by managers and mentors within the organisation, and enhanced their skills through participating in Action Learning Sets and master classes form HEIW employees including, Project Management delivered by Christian Favager. The Quality Improvement Skills Training Team (QIST) also supported our interns by offering a project mentoring session on how to ensure their project was successfully delivered using improvement methodologies and data analytics.
On their final day in HEIW, the interns presented their project findings and recommendations to Chief Executive, Alex Howells and other members of HEIW who were extremely impressed by the quality of the projects and growth of the interns over this intensive 6-week work placement.
"The past 6 weeks have been absolutely phenomenal. I am very pleased that I can now say I was responsible for key elements within a programme devised by the Welsh Government to improve services. I have learned how to collaborate well with others especially when reliant on external sources to provide data." said one student.
Chief Executive Alex Howells said "The presentations were of such great quality. I think the benefits of the wider organisation getting involved in mentoring and training are huge – it clearly enriches jobs but also gives our own staff the opportunity to reflect, learn and challenge themselves".
We look forward to welcoming more interns next year. For further information please contact Claire Monks heiw.internshipprogramme@wales.nhs.uk.