Simulation training pushes forward across NHS Wales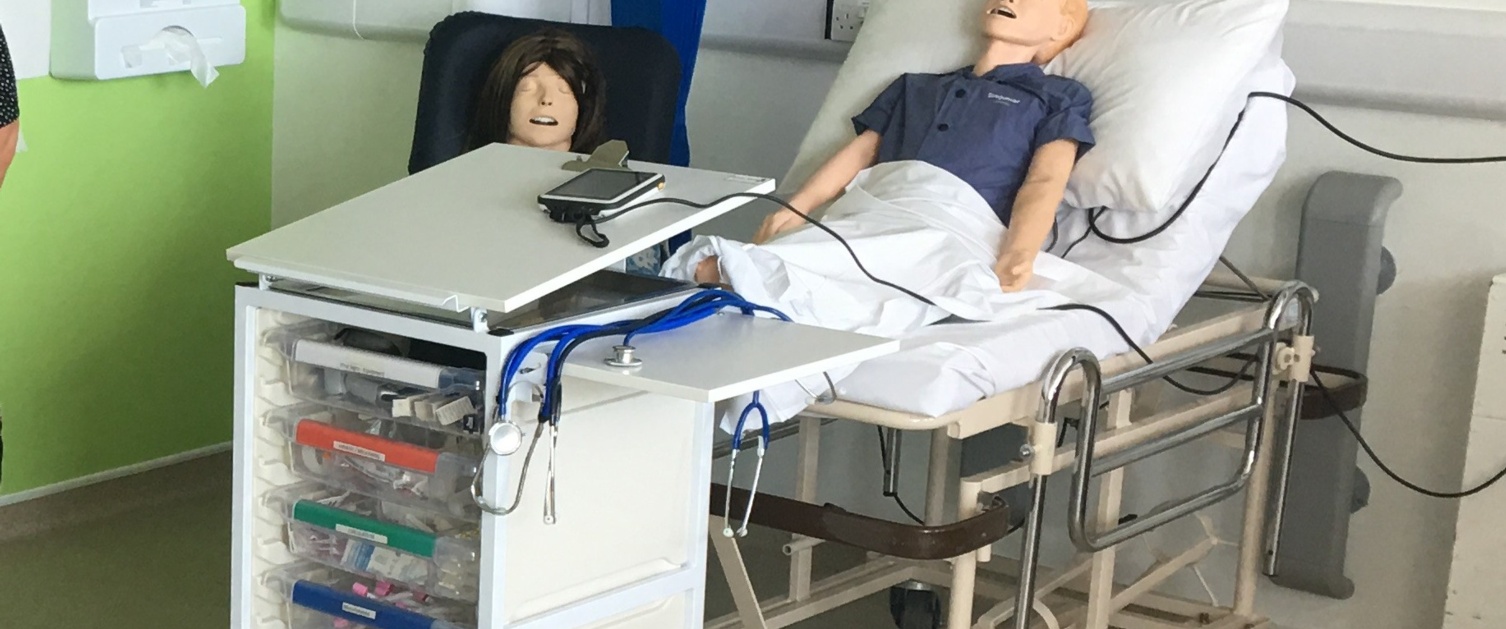 Health Education and Improvement Wales (HEIW) have set up a new central team to promote best practice in education and training of the healthcare workforce through Simulation Based Education (SBE) across Wales. An interprofessional team including Medical, Nursing and Allied Health Professional representatives will support future development and initiatives in order to work collaboratively building on the excellent work already being delivered across Wales.
SBE is an increasingly important aspect of curricula across healthcare professions and takes many forms which facilitate the professional development of individuals and clinical teams and ultimately benefit patients. The recent COVID-19 pandemic has highlighted the value of training doctors, nurses and all healthcare professionals using innovative simulation approaches, modalities and tools.
Alex Howells, Chief Exec, HEIW said, "The development of the multi-professional team provides a mechanism to enhance and consolidate our approach to SBE and build upon the excellent work already being done by Health Boards in Wales."
"We will be putting in place key foundations to support the delivery of SBE education across Wales promoting quality, consistency and ensuring existing curricula requirements and standards are met."
Drs Sara-Catrin Cook, Cristina Diaz-Navarro and Suman Mitra, Associate Deans, remarked " We are really excited to take on this opportunity to work alongside the Welsh simulation community. There is fantastic simulation work taking place across Wales. We are looking forward to learning more about it and to promoting all the great practice going on. We will be delighted to further develop SBE in Wales collaboratively, supporting new ideas and initiatives as they come along"
The first event hosted by the team will be the COVID and Simulation in Wales Webinar on 20 October 2020, 9.30 to 12.30 - to register for this free event, follow the link below: http://heiwsim1020.eventbrite.co.uk/
Click here to find out more about the webinar.